By JustLuxe Team Jan. 21st, 2011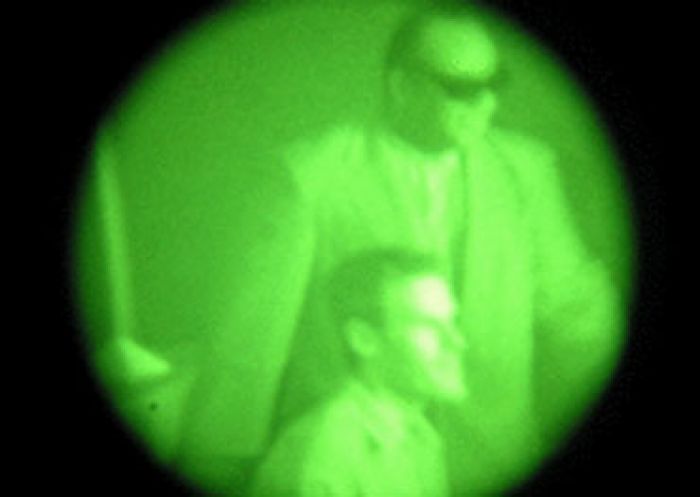 San Diego Dining:
Opaque–dining in the dark–is rolling out a new
Valentine's
weekend event in San Diego, CA and more cities to follow in 2012.
Valentine's Day has been the busiest day of the year for a while as guests enjoy the moment with their loved one in the dark. Therefore Opaque is inviting for four consecutive days, from February 11, 2011 to February 14, 2011 to forget about candlelit dinners and to plunge into the unforgettable experience of reaching for your fork and roses in the dark.

This is a unique way of focusing on the other person and the remaining senses. Upon arriving at the Dining in the Dark venue, guests are welcomed in a lighted lounge area where they can order their drinks and the menu. Once they have ordered, guests are guided into the darkened dining room for an experience of taste, smell, touch and sound they will never forget.

Diners will enjoy a meal in a literally pitch-black dining room where they are guided and served by blind or visually impaired individuals that have been specially trained to serve meals in the dark, casually and comfortably offering guidance and reassurance for sighted guests.

Opaque will offer a special set Valentine's dinner, vegetarian options are available upon request. The costs for the Valentine's dinner menu is $99 (+Tax)/Person. Drinks and tip are not included. Tickets need to be pre-purchased and are available online at www.darkdining.com.

Beyond this annual Valentine's event which will grow to more cities in 2012, it has become increasingly popular to hold larger corporate, non-profit or team building events in various venues with larger numbers of guests.

Opaque is equipped to transform almost any space into a dark culinary adventure ground whether local or nationwide.

Opaque-Dining in the Dark
US GRANT | Grant Hall | lower level
326 Broadway
San Diego, CA 92101
800.710.1270

For a full review of Opaque-Dining in the Dark click here.
JustLuxe Team
The JustLuxe Team strives to bring our members and readers the very best in luxury news and conversations. We love to hear your opinions and suggestions, but most of all, we love to interact with you. ...(Read More)