By Sara Cardoza Aug. 6th, 2012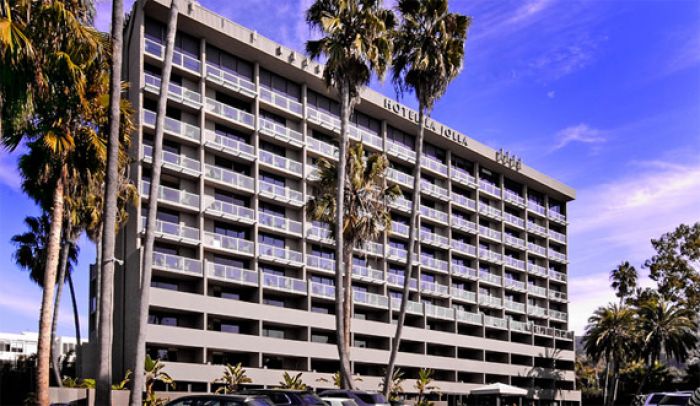 Photo Courtesy of Hotel La Jolla
A signature Kimpton Hotel, the recently renovated and reopened Hotel La Jolla is now the third Kimpton propery in San Diego, joining
Hotel Solamoar
and Hotel Palomar San Diego. The $4 million dollar project was designed and led by Gulla Jonsdottir and Claude-Anthony Marengo, with a vision to create a "coastal-chic" vibe that is both relaxed and elegant. The renovation has expanded the hotel to include 110 guestrooms, Cusp, a Mediterranean-inspired restaurant, fitness center, pool deck and lounge, lobby, and 11th floor event space.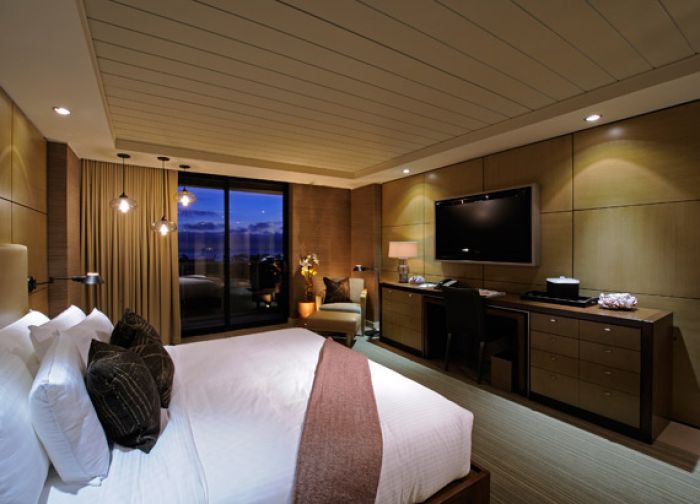 The guestrooms include the option to choose between a king or queen room as well as the opportunity to select a 900 square-foot apartment luxury suite. Rooms include private balconies overlooking the Pacific, 42-inch flat screen TVs, linens by Frette, and contemporary furnishings. The brand new fitness center has a range of equipment, including traditional weights and machines as well as fun, non-traditional items such as hula hoops and yoga mats. Carefully constructed design elements, exotic landscaping, and sculptural elements situated around the property make Hotel La Jolla an engaging and aesthetically beautiful retreat, whether enjoyed from a private baloncy or while relaxing near the Hiatus Lounge's fire pits having a cocktail.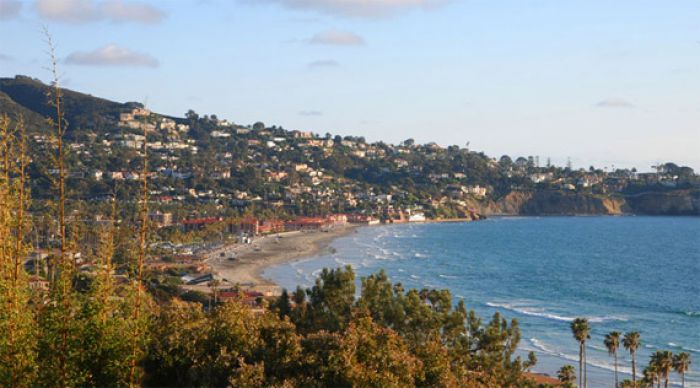 The property sits between La Jolla's shores and cliffs, making it not only scenic, but ideally located near the area's best shopping and dining options. With the hotel's debut, Hotel La Jolla launched its "Like a Local" program, partnering with organizations such as Birch Aquarium, OEX Dive & Kayak and La Jolla Playhouse to provide activities that will allow guests to experience San Diego like a native would, helping to support local organizations and enhance the community in the process. In addition, to honor the grand opening of Hotel La Jolla, the new Kimpton property is offering a "Hang Ten" package which will provide guests with $10 credit towards parking, Cusp Dining & Drinks, Hiatus Lounge, deluxe accommodations and 10% off services at OEX Dive & Kayak.
Sean Armstrong, principal, Westport Capital Partners LLC, said, "The hotel is poised to provide the ideal setting for both the business and leisure traveler to experience La Jolla in wholly new way. We are very proud of the result of efforts by so many talented people who made this happen." Whether dining at Cusp, exploring La Jolla, jogging on the nearby trails, or throwing a business event in the hotel's event space, Hotel La Jolla provides an all-encompassing stay in one of the country's most beautiful cities.
To see more about Hotel La Jolla visit
Hotelajolla.com
Sara Cardoza
Sara graduated from the University of Mary Washington in Fredericksburg, Virginia with a degree in creative writing. As a military child she spent her childhood living and travelling overseas which shaped her passion for travel, language, food, and intercultural exchange. She has recently joined the JustLuxe editorial team....(Read More)