By Sara Cardoza Oct. 17th, 2012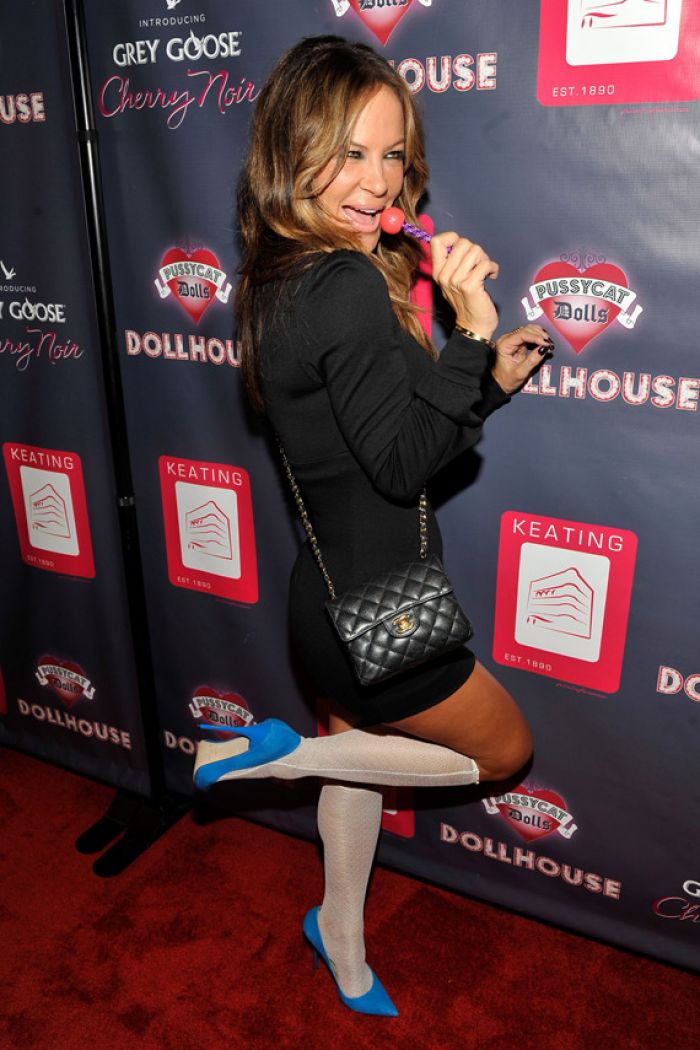 Photo Courtesy of Robin Antin
Beautiful ladies, glamorous costumes, and sensuous dance routines are just a few of the things that catapulted Robin Antin's Pussycat Dolls to the highest ranks of entertainment, gaining national attention for its more than seven million records sold and chart topping hits. From Los Angeles the show made its way to Las Vegas where it opened at the Caesar's Palace to critical acclaim. Antin has further invested in the growing brand, opening the Pussycat Dolls Dollhouse inside historic and recently renovated
The Keating
Hotel in San Diego's Gaslamp District. I recently had the opportunity to chat with Antin and learn about what she considers truly "sexy," and what she thinks about some of her most infamous critics.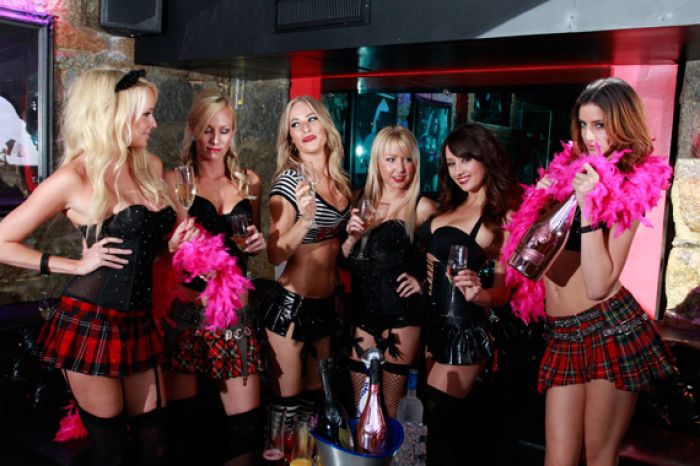 JustLuxe: How did you first get interested in dance? What was your first dance experience?
Robin Antin:
Well, I started dancing when I was nine, ten. I started at a younger age like a lot of dancers, but my brothers were all into skateboarding and I did that for a couple years and then I got back into dancing and gymnastics and that's what got me back as a serious, focused disciplined dancer. But my first experience was probably a showcase/recital at the school I was training at, they had scholarships. I was performing for an audience, and it was the first time
I danced in front of an audience. It was scary… I think that feeling never goes away
.
I performed a couple weeks ago on a show that I am doing, because they have all the judges performing, and it's the same feeling. I have always been one of those that get nervous before. I have to go through this whole process of "breathe" and "focus." I have worked as a dancer for movies, and TV, commercials and videos and all that stuff, so I became a real working dancer before I became a choreographer. I learned about confidence and what my style was. I became the girl that's known for doing all the sexy choreography.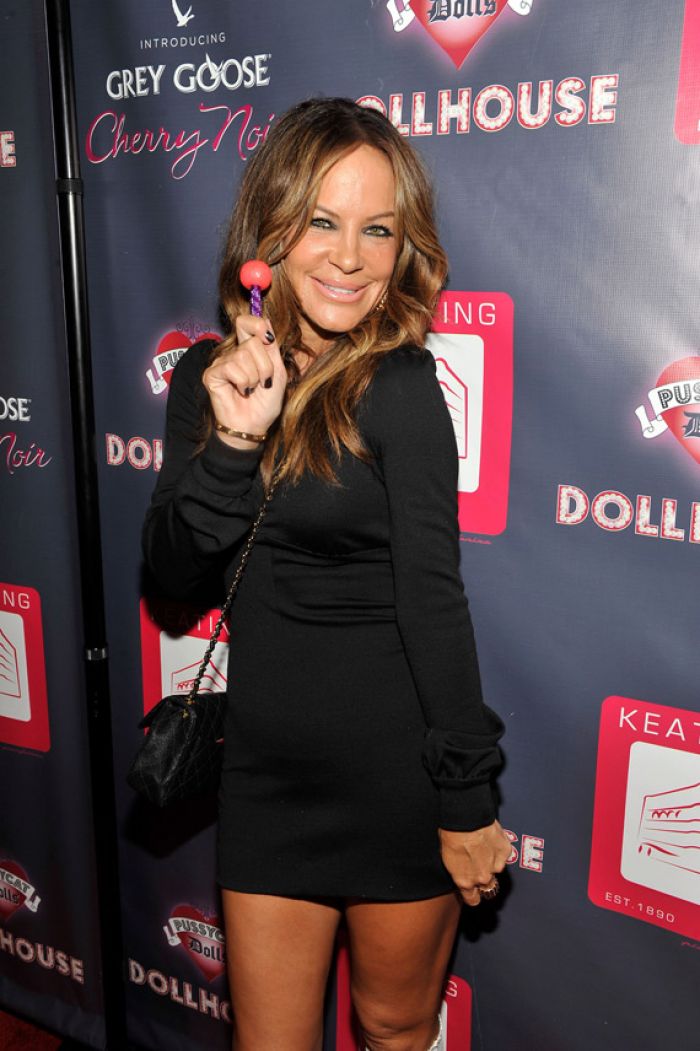 JL: What made you decide on the city of San Diego and The Keating as the home for this latest venture in your brand?
RA:
I just thought it would be a great place for us to do it. Really, the only experience I really ever had with San Diego was usually a friend or a dancer that was from San Diego, and I knew that it was a beautiful place, but I didn't have that much experience in terms of the Gaslamp District. But I knew that it was really cool so when I went down there to check it out I was like, "Oh my God this is the best place ever." I was so excited and that was it.
I could feel it. I could feel the energy, people walking around, and the restaurants, and the bars all open and people outside
. It's just a different feeling than it is in Vegas, with the hotel, you're never really outside. It's such a different atmosphere at The Keating, and I love The Keating Hotel. It has such incredible history and they were telling us all about the Red Light District, what it was like in the twenties, especially that building. You can feel it when you're in the hotel. It's so historic, and they were telling us about the brothels, and it was just so interesting. I love it.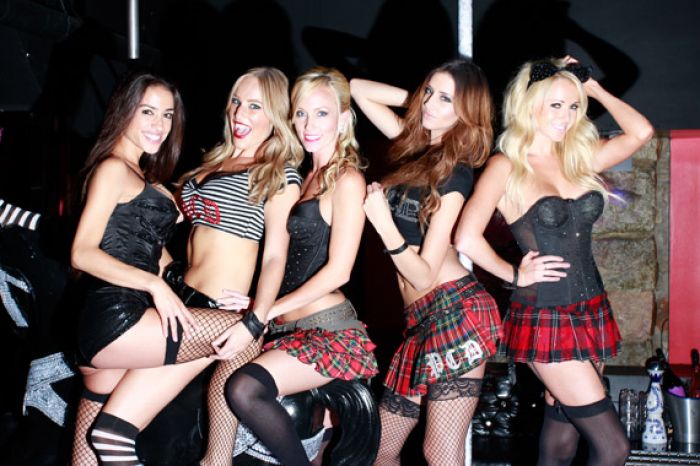 JL: What do you think has made Pussycat Dolls so popular over the years?
RA:
I think that every woman wants to feel sexy. They want to know what it feels like, even for a moment, to feel empowered. Or, like I said, even for one moment to get up there and know what it feels like to be a Pussycat Doll.
Every woman has an alter ego. Every woman's alter ego is to be a dancer, to be able to get up there. If they could do it, they would do it, no matter what
. I don't think there's any female in the world that would say "No, I would never want to do that, I would never do it." If I tapped them over the head with a magic wand and said, "You're gonna be a dancer," they would do it in a heartbeat. It's just that fantasy fulfillment. From day one women have watched what we do and thought "Oh my God, I wish I could do that."
We make it look easier, so when they watch they think "I think I could do that." That's why I made the Pussycat DVDs, because I wanted to show women how they can learn how to dance like a Pussycat Doll, in a very easy way, in the comfort of their own home. That's what inspired me to do this, because I knew there were so many women out there that wanted to be able to do this. What makes the Pussycat Dolls is the women who want to be Pussycat Dolls. Men are easy. They're like, "We love it, it's great." But men are always going to be there. But what gets the women to stay is that fantasy fulfillment. They want so much to feel like they could do it for one moment, and that's how I make them feel.
JL: Artistically, do you find that you enjoy choreography more than performing?
RA:
I love performing. I love it so much, it's what feeds me. Knowing that I was going to be performing... last week on the show I worked so hard to get there. I do have dreams, I'd love to be in a show like
Chicago
. I've always had the dream to do that kind of thing, and you never know, it's always timing with that kind of stuff. But at the same time, I love what I do. And as a choreographer I've been able to work out being on this new show, this dance competition, so I'm on camera, so it's like performing. I'm doing what I love; it's like having the best of both worlds.
I'm an on-camera personality, I'm kinda doing it all
. I take dance class religiously, and even in class in my head, it's like I'm performing. I never really had to let it go where it's like "I used to be a dancer." I work really hard at dancing. I take ballet, and I have my point shoes that I put on and do all my technical work with. I also want to make sure when I'm talking to the dancers and I'm judging the dancers that I'm talking from a place of real experience. I've been there. I get it. It's important that I show that.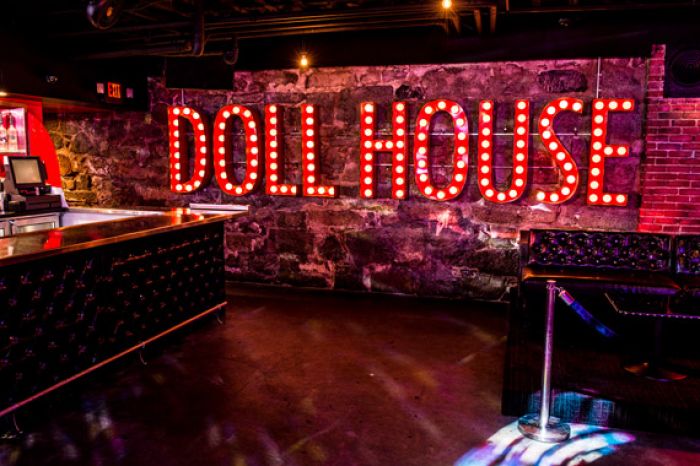 JL: What was the creative process behind the creation of the Pussycat Dolls? Did the vision/possibilities of the "Pussycat Dolls" brand come to you whole before you created that initial cabaret act in 1995, or was it something that revealed itself as you worked on the project?
RA:
I think that a lot of it has stayed exactly the same type of being and creative process for me, although things change as you grow and as you learn and become more experienced.
I have always been very inspired by musicals, choreographers, dancers—inspired by choreographers like Bob Fosse
. Things like
Sweet Charity
, and
Cabaret
, and all those movies back then I would watch, and think "Oh my God, this is what I relate to"... with dancing. Everything that he did, every move that he made he was telling a story, and he was so involved in the costumes and the hair and the makeup, and the fingernails and the nail polish, and I was like, "That's how my brain works. I get it." That's exactly how I work. So as I was creating I was very inspired by everything that he did and that he was about. And all those dancers back in the day would watch all those musicals like
Singin' in the Rain
and
Sweet Charity
which was one of the most amazing, exquisite performances I have ever seen in my life.
Not only did I want to dance like her I wanted to experience what she feels, because as a dancer you have to play the part. You have to own it, and you have to live it. And that's what the Pussycat Dolls are all about, when you're up there you're playing the part of a Pussycat Doll, you may not live that lifestyle every day, but when you get up on stage you gotta act like you are just like… that everyone believes that you are this character. So, I think that that's never changed for me. I've come from the same motivation and direction. But some things that have changed, obviously, when you start to make a little money and you can invest in your dream, things can look better. The costumes are so important, and I used to have to sew all the costumes on my own. I learned how to sew when I was really young. And I was inspired by all the things that I had seen, from movies and books, and I did all my research really naturally. But at the end, the costumes….when you looked inside them it was like, "Woah, these are really hand done." But it's nice when you can make a living from what you like.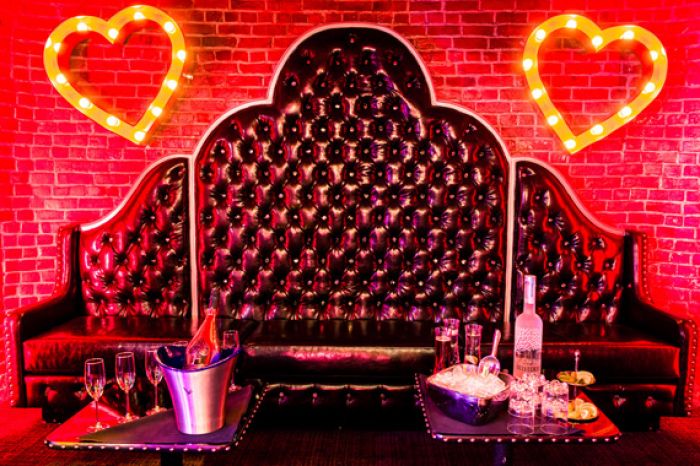 JL: The Pussycat Doll brand is known for their sexiness. What is your personal definition of sexy and when do you feel sexiest?
RA:
For me it's an inner feeling. When I feel my sexiest is when I'm in the shape I want be in, you know I take dance class religiously and I do Pilates and I have a trainer. I really take care of my body.
When my body feels good in a pair of jeans and a simple tee-shirt and a pair of heels, I feel my sexiest
. When I feel like I'm in the best shape I can be in, I feel healthy. I'm not twenty, and when I stand next to the twenty year old Pussycat Dolls and have the same body because I take care of myself, from head to toe—my mind, my skin, everything. And it's not about doing things so I look like I'm twenty, it's about how I feel. I want to feel good and feel healthy. I want to feel like everything I do is working toward…I feel like it's a different time now.
In this day and age you can stay looking healthy and feeling healthy for a much longer period of time. Also, we're dancers. I mean I look at dancers like Ann Margaret. They stayed looking so good for so long, because of dancing. That's just what it does. Not only is it great for your body, it's great for your mind. Because you have to get in there and you have to think, it's not mindless. It's like therapy for me. I forget everything and I'm so focused. I think when you go to the Pussycat Dollhouse in San Diego, you go in there and its all women, I mean there are a lot of men, but its women that go there because they want see these girls. They can go with their boyfriend, their husband, and not feel threatened.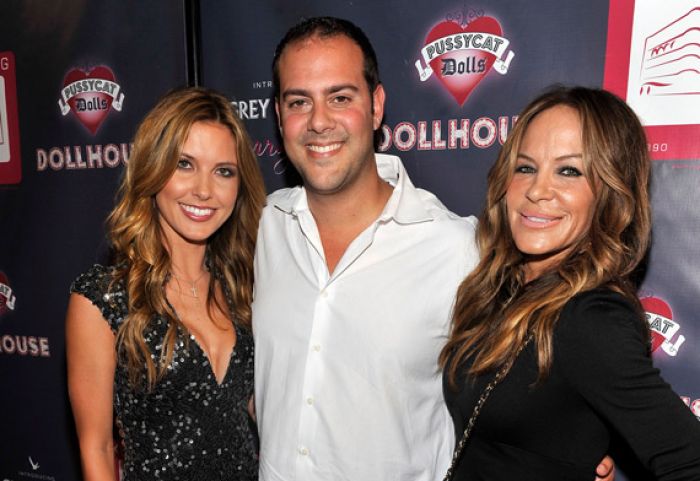 JL: You've worked with a lot of celebrities over the years, who has been the most interesting or your favorite?
RA:
I would have to say that Gwen Stefani was always someone that I was blown away by, because she's just an interesting, different kind of girl—a nice, cool girl outside of all of it. She's so down to earth and she was so appreciative of it and everything I do. She was just one of my favorite people.
Christina Aguilera just blew me away because of her voice and sang our songs like no one had before. I've never heard anyone sing like that
. Charlize Theron was great. She came in as an actress and all of a sudden I had to teach her how to dance and she picked up the choreography in two seconds because she grew up dancing as a child, and nobody knew that. There's a lot of people that didn't realize that actresses/performers could do the things that I get them to do. Nobody knew that back then, Brittany Murphy, obviously who just passed away, beautiful, beautiful girl, back then, they didn't know that Brittnay Murphy could sing. She sang her butt off and she was amazing, and this was a long time ago. Even Christina Applegate sang in my show and nobody really knew that she could sing.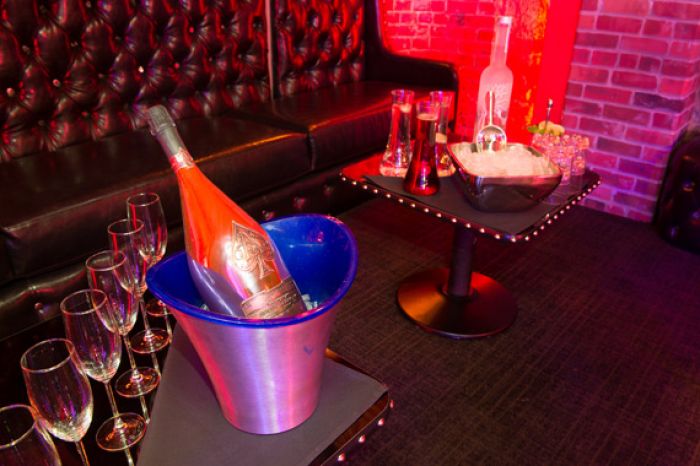 JL: How do you respond to critics like Dita Von Teese who don't consider The Pussycat Dolls to be real burlesque?
RA:
Well, let me tell you a little something about Dita Von Teese. When I started the Pussycat Dolls in 1995 I started at the Viper Room, and a couple years later I took it over to the Roxy. Dita was out there and I knew she had come from like a club and she was doing whatever she was doing, and then turned to doing her little martini glass thing. She was pretty much close to naked, like G-string and little pasties and teeny little nothing.
So when I heard about her, nobody knew who she was, literally nobody
. When I heard about her I thought, "Wow, this could be cool in my show," and I met with her and I brought her in. I said, "I'd love for you to dance, but I want you to wear something different."
So we put together a costume for her and made her more like, 1950's sort of pin-up girl in a real 50's bathing suit as opposed to her little pasties and all that, because that's not really my show. So I put her in that and I picked out some amazing music for her and I gave her kinda the whole thing. I put her on stage at the Roxy. Well, everybody from Cameron Diaz to Hugh Hefner to Marilyn Manson, literally everyone was in the audience, Leonardo DiCaprio... and that's where she met Marilyn Manson, during my show, and that's when she started to grow.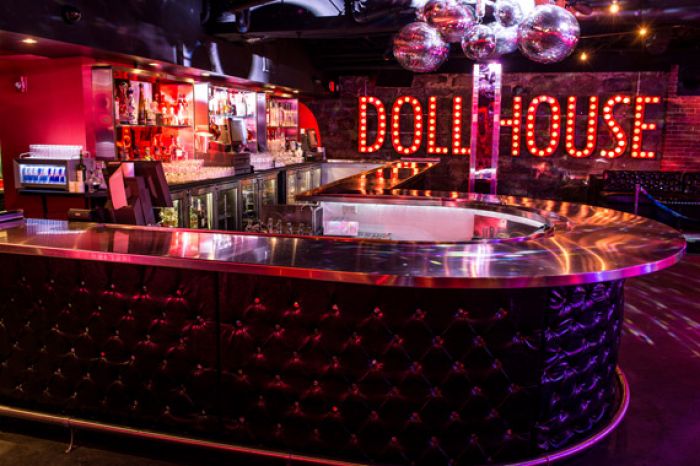 The funny thing is, it was during my show that people started to pay attention, because people were like "Who is that girl?" And then she started to grow, she started to build and she became something.
But the funny thing is, she's right. The Pussycat Dolls are not [Burlesque]…what I did was I took Burlesque, I took her pasty thing and turned it into something cool, current, edgy,
a little bit more where even younger girls could relate to it. Because I didn't want to do the typical…because real Burlesque, the girls are dancing basically nude. And that's not what we do, and she still does that out there. So she's right about that, but I think she's coming from a different place, where she's saying…well, I don't know if she's a fan or she's not a fan, but that's really the story and that's the truth.
I'm the first one to tell you, I am very inspired by Burlesque, I'm very inspired by Burlesque stars, and that's what Dita's inspired by herself. I took it and I twisted it and made it into a hybrid of everything, of Burlesque, of fashion. I'm inspired by punk rock, I'm inspired by rock 'n roll and musicals, literally a list of things, and Burlesque is just a part of that. The meaning of Burlesque is to get on stage and to tease men and in way it's like the way strippers are, except they do something. They do the feather dance, they do the crown dance, and the martini thing. We've been doing the champagne glass for years. I have that on my show. I put Cameron Diaz in it. I'm inspired by the champagne thing because back in the day, in the 60's, they used the champagne glass. So
I'm a fan of what Dita does I just hope that she always remembers that the way that she became a star, was literally during my show
.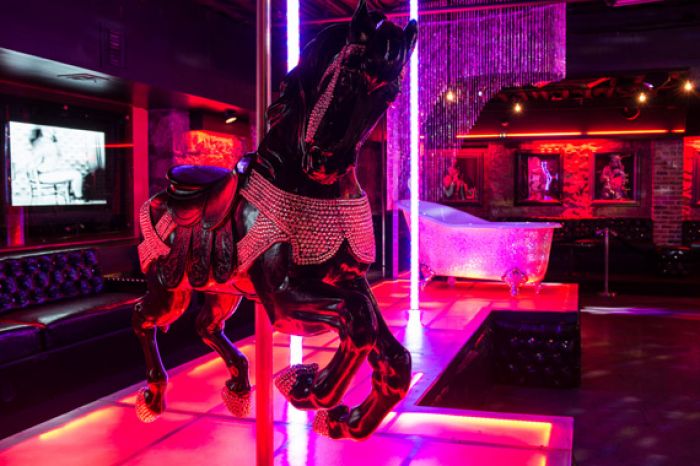 JL: What's next for the Pussycat Dolls brand, how do you see it evolving for the future?
RA:
The next major thing for me is the new Pussycat Dolls. It's a major step. It's a big deal. We're creating a new band, so we're doing new music, a new record label, everything. We're signing our deal in the next few weeks. It's very, very intense and it's going to be a whole new thing for me, so this is the new number one, top of the list priority. And I love the show that I'm doing, I'm out there and people are able to see me, but the band is my priority. And so is the club. San Diego is a big priority too. So I'm doing everything I can. I mean, it's all a priority. The band is the engine, the music is the engine so I have to get that out there and work, work, work as hard as I can.
Sara Cardoza
Sara graduated from the University of Mary Washington in Fredericksburg, Virginia with a degree in creative writing. As a military child she spent her childhood living and travelling overseas which shaped her passion for travel, language, food, and intercultural exchange. She has recently joined the JustLuxe editorial team....(Read More)