By Courtney Driver Aug. 19th, 2009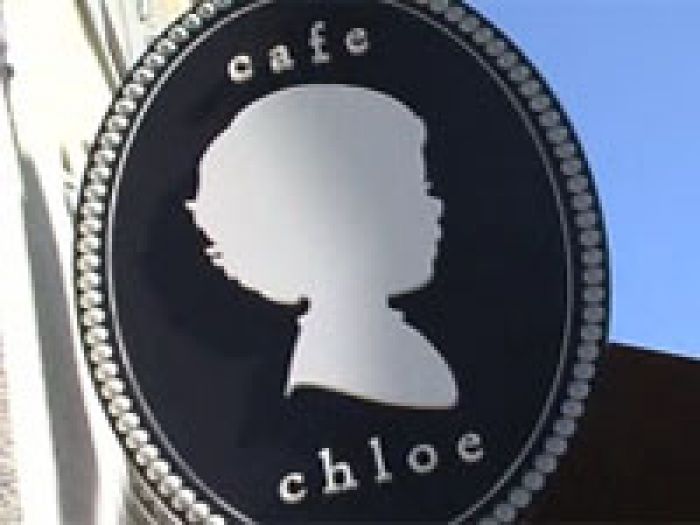 Off the Beaten Path:
There are dozens of awesome restaurants in Downtown San Diego. Where to eat while on a San Diego vacation can be a daunting decision for visitors.
Café Chloe is a bit off the beaten path
from the touristy Gaslamp District; it lays just a couple of blocks away in the up-and-coming East Village, a few short steps from Petco Park. Walk the short distance. Trust us.
Here, a little piece of Paris resides in the heart of downtown SD;
the café is an intimate retreat where the food is delicious and the atmosphere is noticeably European.
Inside the environment is bustling with relaxed conversation. In fact, you had better not be in a hurry here, as Café Chloe takes its cue from the true European dining experience: wine is to be enjoyed and good food cannot be rushed. On the patio, there are lush vines crawling up the exterior walls and a softly bubbling fountain sets the undertone.
Café Chloe is a great wine bar, but it is also one the best breakfast spots in downtown San Diego.
The café is a bit of a hidden gem; while it does get busy, it is never over-crowded and we have never had to wait for a table. Try the savory custard du jour with brown bread toast & greens or the poached eggs with wild mushrooms & sage-truffle buerre blanc - we told you it was a little piece of Paris. If you just aren't up for fancy fare first thing in the morning, let us help you out. Order the eggs & piperade-peppers, onions & prosciutto with potatoes. Translation: eggs, meat and potatoes. Sound familiar? It is. Only better. Again, trust us.
Café Chloe is open for breakfast, lunch and dinner, weekdays from 7:30am-10:30pm, Saturdays 8:30am-10:30pm & Sunday 8:30-9:30pm. Afternoon Tea is served daily from 3-5pm.
For
JustLuxe
Courtney Driver
Courtney Driver
Courtney Driver combines her passion for luxury with her love for writing as the Executive Editor for JustLuxe. An authority on the luxury lifestyle, Driver's travel experience has come to encompass visits to some of the most lavish properties in the world, exclusive transportation methods such as helicopter and private jet, as well as exotic locales like Africa, Asia and the South Pacific. Having...(Read More)