By Katherine Bond Apr. 9th, 2010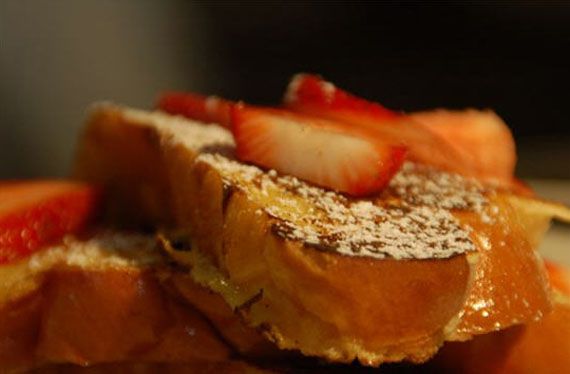 San Diego Breakfast Spots:
There are too many hustle bustle breakfast nooks in San Diego where constant dish clanking and sloshing cups of coffee are the norm. That's why I cherish
Cody's in La Jolla
ever more.
The adorable yellow cottage perched atop La Jolla's cove still serves refined yet relaxing breakfasts and lunches since it opened in 1997. Cody's has earned a wall of national and local media accolades and maintains a fresh menu American cuisine, exceptionally well prepared. Omelets are fluffy and stuffed, French toast is puffed and plump, and salads burst of freshness.
I love Cody's perfected traditional offerings, but go for the roasted Bouillabaisse, a fantastic lunch entrée brimming with black mussels and prawns, or the Blue Crab Eggs Benedict with baby spinach, for something a tad unexpected and delightful.
Open daily from 8am to mid afternoon.
Katherine Bond
Katherine Sutton Bond is a freelance travel and luxury item writer for Justluxe.com. She's traveled the world and sampled some of the leading hotels and destinations of the globe. She often covers luxury events and technology. ...(Read More)