JustLuxe View Profile

Editorial Staff
The Buccaneer St. Croix: Relaxed Caribbean Resort
Nov. 8th, 2010 | Comments 1 | Make a Comment
Luxury Resorts:
Filled with wicker and mahogany décor and greeting you with open arms, you almost feel as if you've arrived at a friend's
estate
. Set high in the hills of St. Croix, The Buccaneer is the Caribbean's longest running resort — standing the test of time with its charm, warm hospitality and history.
A 17th century landmark, The Buccaneer Hotel's friendly atmosphere and relaxing views are the perfect compliment to St. Croix's laid-back feel. Situated on 340 hilly acres at the feet of the Caribbean Sea, this family-owned hotel is known for its excellent customer service. First-timers are made to feel right at home and repeat visitors are greeted like family by the warm staff, the majority of which have been long-time employees.
The go-to destination beach resort in St. Croix, The Buccaneer has been family-owned and operated since 1947 and features 138 spacious, elegant guestrooms with expansive terraces and balconies, waterfront views and access to three beaches. Perfect for the active traveler or family, the property is also home to an 18-hole golf course designed by Bob Joyce, eight tennis courts, water sports center, fitness center, and a two-mile trail that includes Par Course workout stations.


Room rates include complimentary use of ocean kayaks, snorkeling gear, floating mats, beach toys and games available at the hotel's staffed Beach Shacks on both Mermaid and Grotto Beach. Guests can also enjoy beachside fun with ping-pong and basketball, and sign up for beginner level scuba classes (ages 10 and over). If fitness and adventure isn't your thing, head to the Hideaway Spa for an aromatherapy massage.

The resort is also known for its savory dishes, offering the best cuisine of any hotel on the island. Winner of Wine Spectator's 2010 Award of Excellence, The Terrace serves up a first-class menu of Caribbean dishes infused with international flavors. The Terrace Bar offers live nightly entertainment and is a favorite among locals looking to have a little fun. Always a family affair, the hotel owners and staff host a Tuesday afternoon party complete with steel pan music, hors d'oeuvres and rum punch.

The vibe at The Buccaneer is much like that of St. Croix — relaxed and familiar. You'll kick off your shoes, unwind, and undoubtedly return for a second visit


While You're There
Drink Up. The island is home to Cruzan Rum, which offers distillery tours, and of course, tastings for the liquor connoisseur.

Eat. Start your day at Polly's at the Pier, a local favorite serving up smoothies and organic breakfast dishes. Grab lunch at Cafe Fresco, located in the historic Penthany Courtyard; and treat yourself to dinner at Rum Runners, a favorite among locals and travelers alike.

Get Hooked. You can't visit St. Croix without adding the island's hook bracelet to your jewelry collection. Head to Sonya's for the original.

Sail Away. Take a catamaran to Buck Island — a favorite of the Kennedy's — for the day, snorkel through an underwater reef trail and enjoy a delicious beach barbeque.

Stroll. Take a walking tour through the historic towns of Christiansted and Frederiksted and you'll get a crash course on the island's history.

by Johnica Reed
Featured Luxury Hotels

Fort Lauderdale, United States
W Fort Lauderdale
Lounging on Florida's sugar-sand coastline W Fort Lauderdale makes its debut as...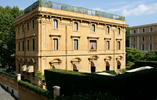 Rome, Italy
Villa Spalletti Trivelli
Of all the boutique hotels in Rome, Villa Spalletti Trivelli is the paradigm,...

Madrid, Spain
The Westin Palace Madrid
Commissioned by King Alfonso XIII in 1912, the newly restored Westin Palace...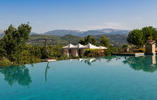 Cannes, France
Terre Blanche Hotel Spa Golf Resort
This approximately 741 acre luxury resort, on an outstanding estate in the...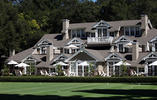 Napa Valley, United States
Meadowood Napa Valley
Located in a beautiful, two hundred-fifty acre valley, Meadowood Napa Valley is...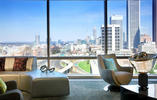 Atlanta, United States
W Atlanta - Downtown
Contemporary sophistication is all yours at this savvy southern W Atlanta...