St. George, Utah Red Mountain Resort and Spa: Committed to Health and Wellness
Posted: May. 18th, 2011 | Comments 3 | Make a Comment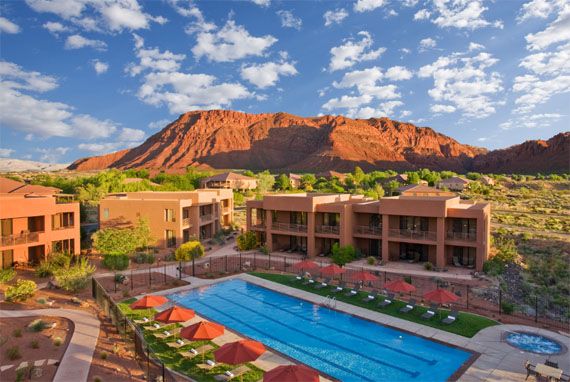 Photo Courtesy of Red Mountain Resort

Utah is one of my favorite States. I often think that if Mother Nature had a paintbrush, she made Utah her canvas. The small town of St. George, about a two-hour drive from Las Vegas, sits on the doorstep of Snow Canyon State Park.
Here a rainbow of reds, oranges and crimson cascade down the mountain faces. Nearby is Red Mountain Resort and Spa, where I stayed and soaked in the boundless beauty of the canyon, as well as the resort. Here are my top attributes of this Utah resort:

Fulfilling Cuisine
Red Mountain's philosophy on food is "Eat Well, Feel Well." Unlike other "spa cuisines" at competing health and wellness resorts, Red Mountain's cuisine was satisfying and never limiting. Wine and cocktails pour freely at dinner and buffet style breakfasts and lunches presented a wholesome array of fantastic creations.



My guest and I were tantalized by some creative offerings that buffets allow you to explore, such as the carrot-peanut butter and pan-seared diver scallops. When we asked about a particular recipe for a favorite dessert we tried, I was delighted to find that Red Mountain has an impressive collection of recipes right on its website.

For guests wishing to master recipes as well as the chef, Red Mountain offers a three-hour "Chef for the Day" course with a two-guest limit. One-on-one, side-by-side attention by Red Mountain's culinary team is guaranteed, and I appreciate this intimate offering by the resort.

Community counts
My guest and I also enjoyed "community dining" on a nightly basis. Red Mountain hosts women, couples, corporate groups and more from around the country. It's pure fun to sit at a roundtable of strangers and swap stories and girl chat. The resort creates such a safe atmosphere of growth and sharing, that strangers from all age brackets and walks of life can talk for hours about numerous topics.



In the few nights my guest and I dined, our conversations ran the gamut from health care to corporate HR practices to online dating and Middle East tactics. Few guests we met were first timers, but rather guests who have returned annually to Red Mountain for a decade or more. Two long-time guests of the resort giggled at us when we mentioned how impressed we were by the ease and delight of connecting so sincerely with strangers at the nightly meals. "Ha! You both just don't know how it is here," mused one guest. This type of culture, at a resort, no less, is refreshing and one of Red Mountain's best intangible qualities.

Playground Paradise
As a running, hiking and biking enthusiast, Red Mountain Resort indulged my outdoor-bound adventure side like no other resort I've visited. Jet-black lava rocks sprinkle the ground of the 7,000-acre canyon, which is also splashed with fire colored sandstone and rock. I've hiked dozens of trails in America and Snow Canyon State Park's trails are some of the most meticulously cared for I've ever seen.



Red Mountain Resort encourages its guests to play in its natural backyard. Daily hikes in the canyon are a favorite of visitors. I enjoyed a 12-mile bike ride on complimentary bikes offered at the resort. For small fees, guests can explore the Canyon deeper with custom adventures, such as the Native American Rock Art Walk, lead by Archeologist Boma Johnson and the Slickrock Vortex, a challenging three-mile hike by Reiki master and spiritual guide Bud Howard.

Red Mountain Resort
1275 E. Red Mountain Circle
Ivins, UT 84738
877.246.4453
redmountainresort.com



Related Topics : Utah, Health And Wellness, Luxury Travel
LET'S CONNECT LUXURY NEWS & MORE






Featured Luxury Hotels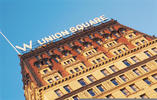 New York, United States
W New York - Union Square
Revel in the rhythm of W New York - Union Square, located in the 1911 beaux...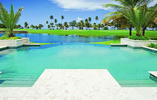 Rio Grande, Puerto Rico
The St. Regis Bahia Beach Resort
In the romantic setting of a Caribbean coconut plantation, nestled between a...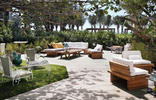 South Beach, United States
W South Beach
Glamour, location, style. Playful, energetic, whimsical. In a beachfront oasis...

Madrid, Spain
The Westin Palace Madrid
Commissioned by King Alfonso XIII in 1912, the newly restored Westin Palace...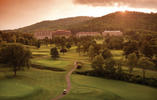 Asheville, United States
The Grove Park Inn
The Grove Park Inn opened on July 12, 1913. Secretary of State, William...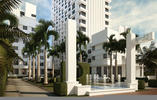 South Beach, United States
The James Royal Palm
Featured as one of Forbes Magazine's "top 10 most anticipated openings of...