Luxuriate at Connecticut's Mayflower Inn Spa
Oct. 6th, 2009 | Comments 0 | Make a Comment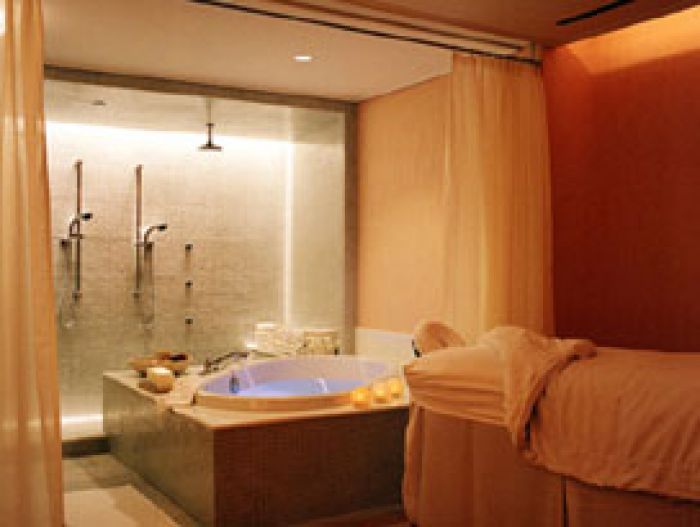 Luxury Spas:
The first tip you get that you're somewhere special is right at the
The Mayflower Inn
spa's entrance, when you are asked to take off your shoes and put on sandals in order to enter. It is a glorious 20,000-sq-ft. edifice, filled with light, outfitted all in white, and accented with bouquets of roses, Mercury glass and crystals.
One step in and you'll breathe a sigh of relief - you have arrived, in more ways than one. The Garden Room, where you'll wait for your masseuse, features walls of windows overlooking glorious greens (which must be magnificent in late Fall, when the leaves change their colors). It's a lovely place to wait, filled with magazines and art books.
Adjacent is a room where you can dine on a spa lunch, or munch on trail mix, raisins, and all kinds of tea. Eight treatment rooms (actually, seven treatment rooms plus a couples suite) provide sybaritic spa treatments- the most decadent being the four-handed Floating Moonflower Ritual, a 90-minute, $500 combination of exfoliation, Red Flower products,
performed on water-filled cushions. Here you'll also find an indoor pool, whirlpool, scented thermal sanctuary, fully equipped exercise studios, a private Pilates studio, yoga and meditation gardens, and a salon.

"We offer a high degree of intimacy; it's a custom experience," says Helen Brown, the Spa Director, who explained that all guests fill out a thorough questionnaire before their visit, detailing, if they want to detox, lose weight, or simply de-stress. "And because it's so personalized, people return again and again. Many people come several times a year, or once a month, or every other weekend. We obviate the necessity to have a country home," she said. Ms. Brown added: "You can turn up with sneakers and a swimsuit - we offer complimentary apparel you can use, as well as contact lens solution and other amenities, and MP3 players," offering the utmost in convenience. "We're also a huge couples destination," Ms. Brown said. "Many men have proposed here," and added to that, the inn does a brisk wedding business.


Featured Luxury Hotels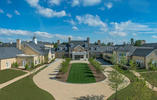 Middleburg, United States
Salamander Resort & Spa
Just 35 minutes from Dulles Airport, the 340-acre resort is located within the...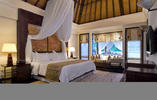 Bali, Indonesia
The Laguna, a Luxury Collection Resort and Spa
Nestled on Bali's finest white sand beach overlooking the majestic Indian Ocean...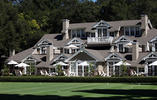 Napa Valley, United States
Meadowood Napa Valley
Located in a beautiful, two hundred-fifty acre valley, Meadowood Napa Valley is...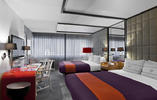 Atlanta, United States
W Atlanta - Buckhead
In the city's most becoming neighborhood comes its most welcoming hotel - the W...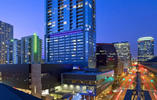 Austin, United States
W Austin
Visiting Austin for business or leisure? At the W Hotel in Austin, you will...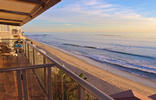 Laguna Beach, United States
The Retreat in Laguna
The Retreat in Laguna is where you can create your own personalized vacation...