By Gwen Mayes Nov. 19th, 2009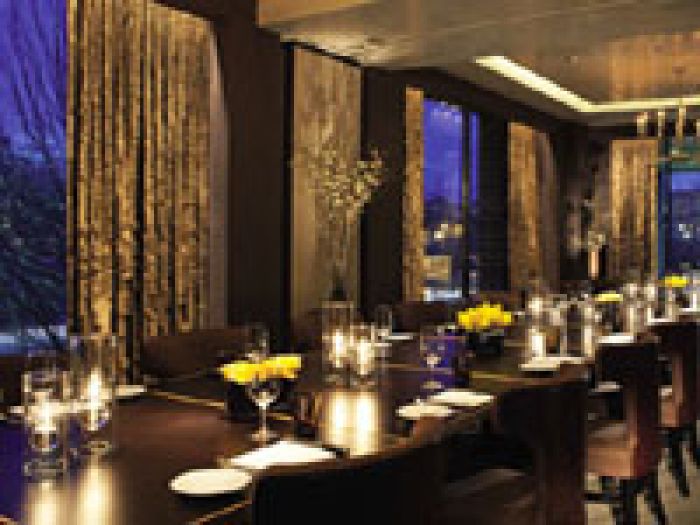 Washington DC Restaurants:
As a native-Kentuckian anything on the menu made with bourbon catches my attention. So when the bartenders at Bourbon Steak – the Four Seasons' award-winning classic American steakhouse in Georgetown – put a new twist on some very old bourbon-based libations, my most recent visit was solely to drink, not dine.
My favorite cocktail was the "Blinker," a soothing, crisp blend of Rittenhouse rye, fresh grapefruit, raspberry gomme served in a stem with a fresh lemon peel. Each cocktail has a bit of history such as this one which is another term for "blinder" a device that covers the peripheral vision of mules and horses to keep them focused on the path in front of them. Apparently it has the same affect on people. Adapted from Patrick Gavin Duffy's official mixer manual in 1934, it was hard to focus on anything other than the drink's fresh whiff of lemon and smooth chilled rye.
Encouraged to sample a "heavier, more robust" cocktail, I opted for the "Bark Over Bite" a concoction of Bulliet bourbon, fresh lime, cinnamon, and vermouth served with a cinnamon flag. A dusty taste with a manly flavor, this was the perfect cocktail to sip while watching the fall leaves tumble from the trees out the restaurant's spacious windows overlooking the C & O Canal.
Others I tried on a second visit were "Death in the Afternoon" a champagne cocktail made with absinthe, an exotic mix of herbs thought to drive men mad from its psychedelic potency. I might concur, but still made it home safely. And, "Blood and Sand" named after a 1922 Rudolph Valentino movie made me long for a Latin lover and "The Carter" a luscious jigger of Knob Creek bourbon, peach bitters and dry vermouth reminded me of southern plantations and lawn croquet.
One can enjoy cocktails while watching a tasteful flat screen TV at the bar, nestled in chocolate leather chairs big enough for two or outside in a charming courtyard dotted with open air fires dancing on top of glass pellets. For noshing, the trio of duck fat fries is legendary. The skinny cut fries are tossed with garlic herbs, scented with onion and dipped in cheddar cheese dust. As if that wasn't tasty enough, they're served with pickle-infused ketchup, barbeque sauce and creamy onion dip. Admittedly they are too good to stop eating but a scrumptious compliment to any cocktail and just enough for those evenings when steak is more than you want or need.
With a name like Bourbon Steak, what's not to like? At least once, go for the cocktails alone.
For
JustLuxe
Gwen Mayes
Writer,
WritingWithInsight.com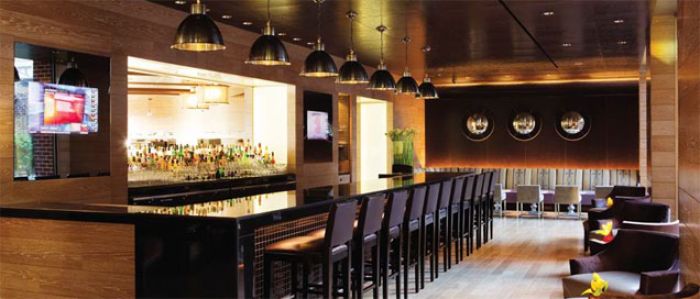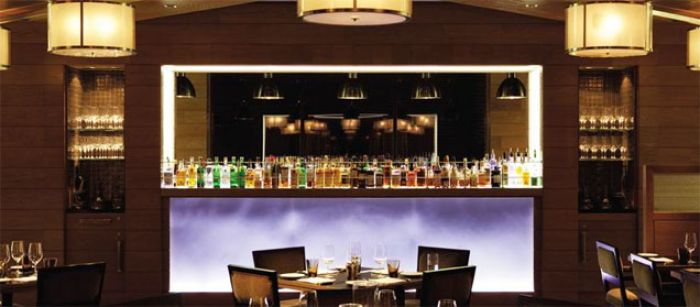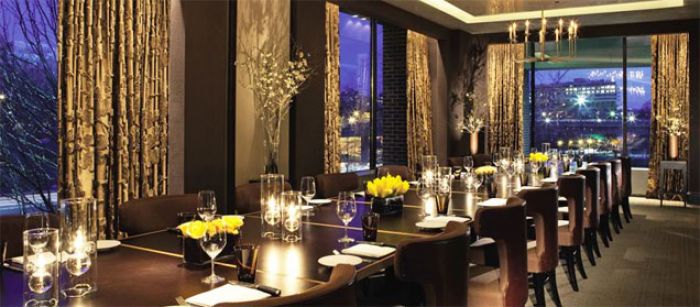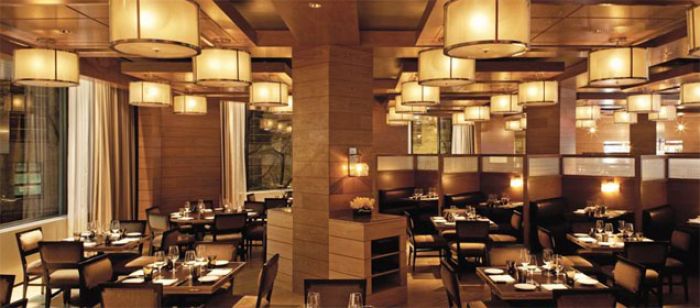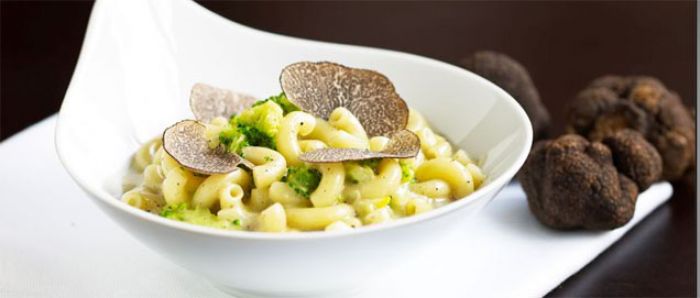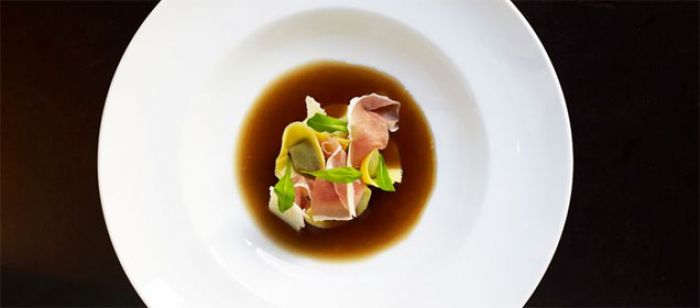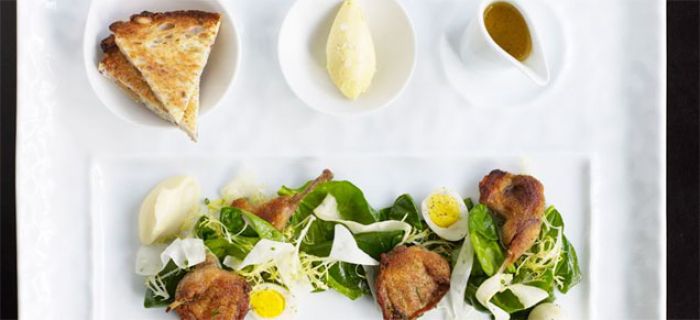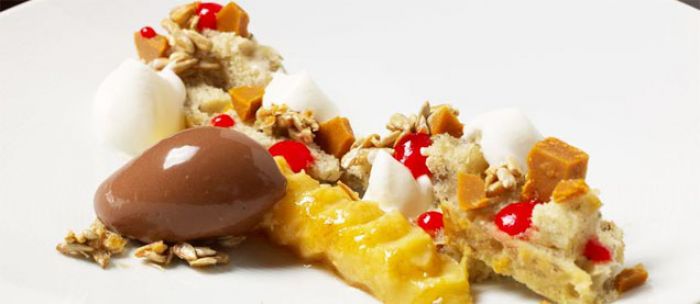 Gwen Mayes
Gwen Mayes is a freelance health and wellness writer, lawyer, political junkie and former physician assistant. Based in DC, Gwen teaches writing workshops for the American Medical Writers Association focusing on persuasive writing. She writes about things, places, events, and lifestyles that simply make people feel better. Read more about Gwen at www.writingwithinsight.com. ...(Read More)