By Katherine Bond Feb. 8th, 2017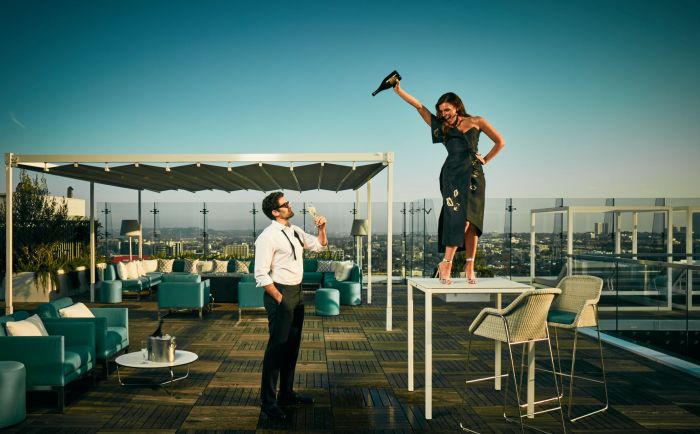 Photos Credit: The London West Hollywood
Young, vibrant, and hip: West Hollywood is just what any aspiring starlet would love to be described as. Your "coolness" factor goes up a few notches just by strolling Sunset Strip, noshing at any of its celeb favorite restaurants, or shopping at its designer boutiques below the skinny palm trees and massive glimmering billboards. I added a few bonus cool points recently with a stay at the London West Hollywood at Beverly Hills, the definitely chic hotel just steps from Sunset Blvd and a Travel+Leisure "500 World's Best Hotels."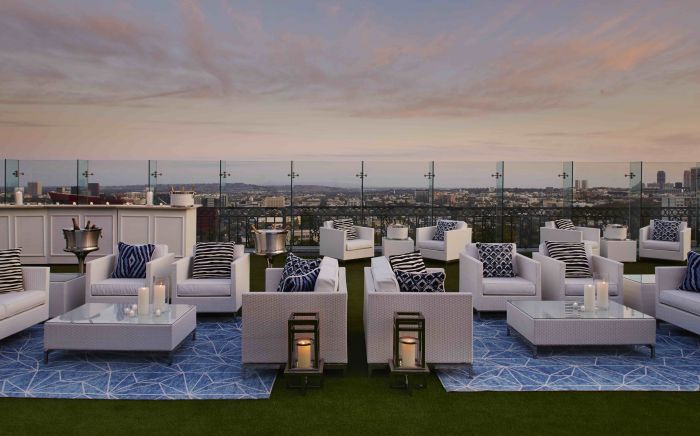 I've stayed in WeHo (as the locals call the hip city) a number of times, and I've come to find that a key to being "in" for the long haul in town is refined discretion. One doesn't want a place too "in," too stuffy, or too much of scene, such that it repels the very kind of patron that makes a place "in" to begin with. Since its opening in 2008, The London West Hollywood at Beverly Hills has seemed to master this key component of success. Part of the property's mastery of discretion is its design that provides hideaways and nooks for those not wanting to be on display.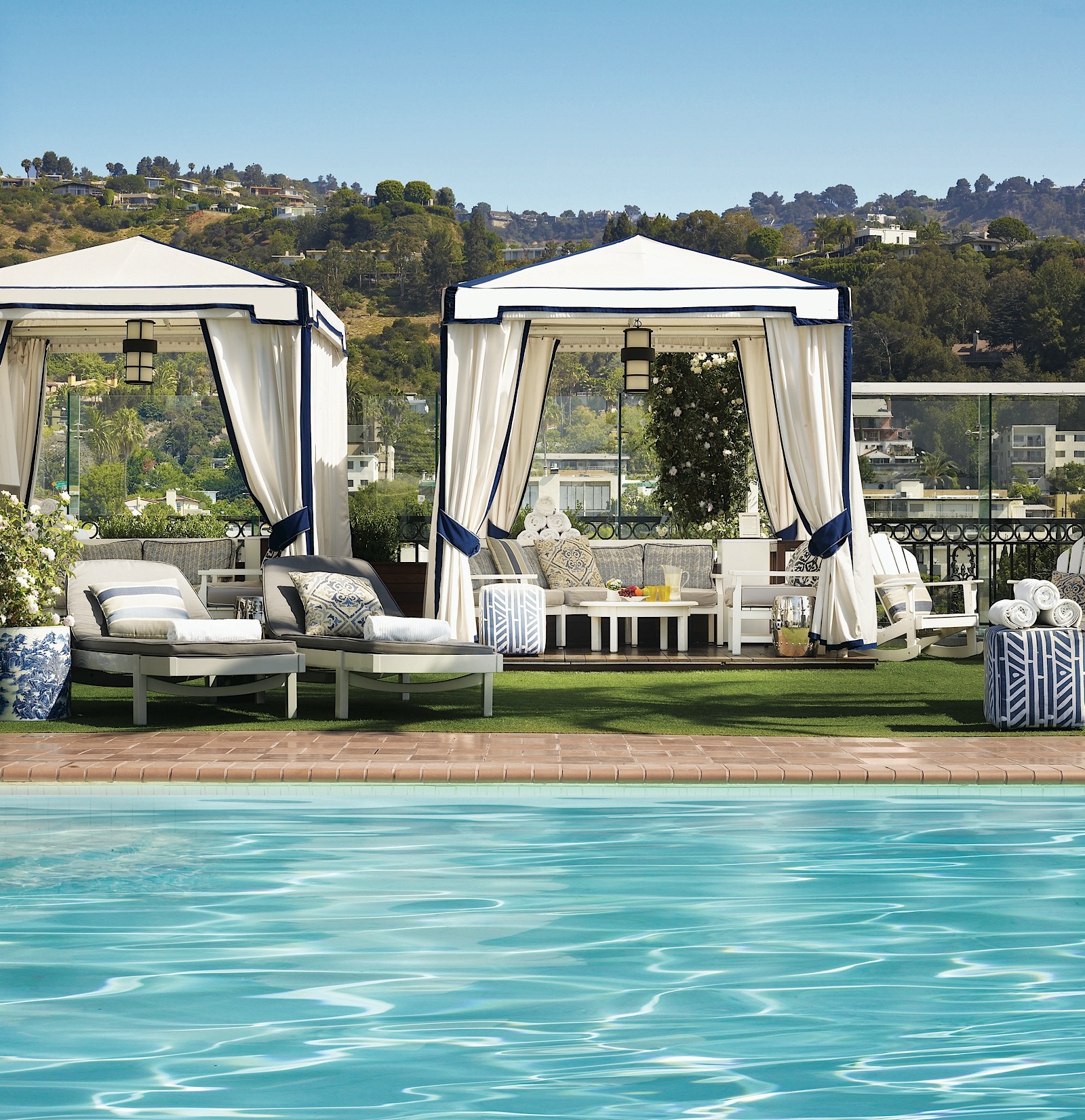 The pool, styled as an English garden, has numerous crisp white cabanas amid topiaries, lawns, and flowering vines. One can draw the curtain facing the pool and keep the other side open to the Hollywood hillside of mega estates and palm trees that provide an intimate backdrop. After savoring the sunshine at the pool terrace and a sunset dinner right by my nearby cabana, I ducked into the property's screening room, a small and beautifully appointed theater. Had I just wrapped a film and wanted to show it off to my cool cohort of 110 movers and shakers, this theater would be ideal. Another hideaway spot on property is the Hampton Court, a large garden on the 3rd floor with an oversized chess board, shrubs, and roses. I spent an afternoon lazily reading a few magazines with no disturbances.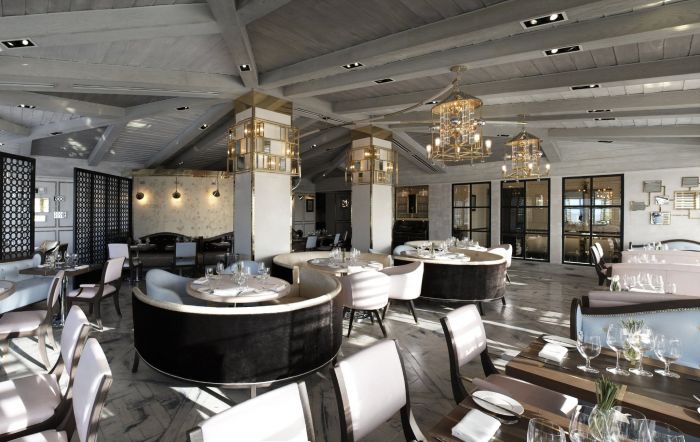 Part of the London West Hollywood at Beverly Hills' discretion success can be attributed to the property's design firm, David Collins Studio. Fittingly based in the UK, Collins and his team have been summoned to create dozens of spaces for an impressive roster of international brands including Alexander McQueen, Jimmy Choo, Scarpetta, and The Continental in Hong Kong.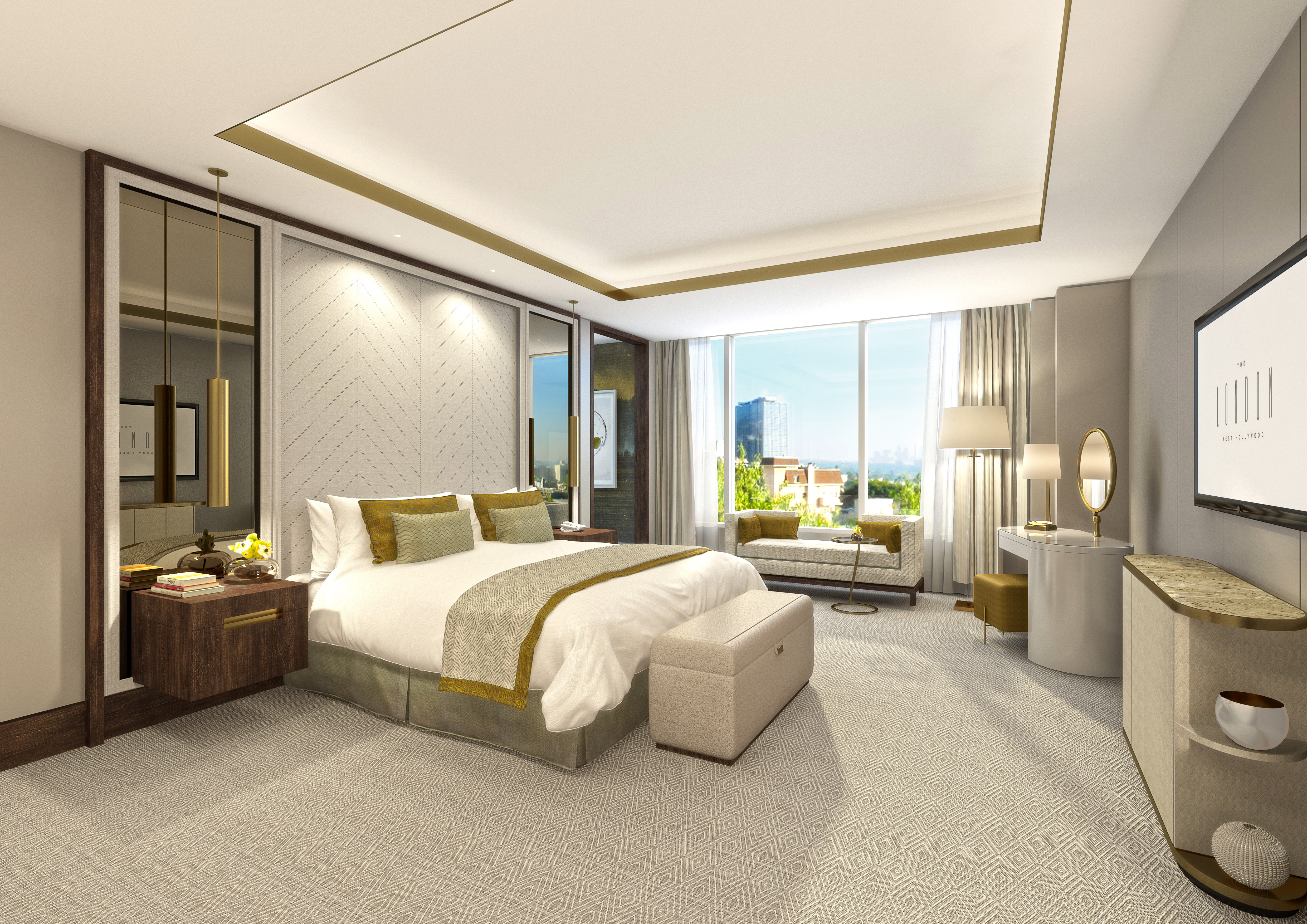 Inside each of the 225 suites fun yet regal touches fill the room. I loved the hand-cut mosaic tiles in the bathroom, the thick marble topped desk, mirrored closet, and the leather embossed "wallpaper," all part of the hotel's recent $27 million renovation. (Staying "in" also requires constant reinvention.) In 2015 the property tapped another UK favorite, British based progressive designer Vivienne Westwood to design its 11,000 square foot penthouse, the largest now in West Hollywood. The bi-level suite features Westwood's famed "squiggle" patterns from the 80s,a built-in bookcase with Verre Eglomise mirror panels, and two skylight atriums. A stay at this sensational suite includes a private shopping trip at the nearby Vivienne Westwood store.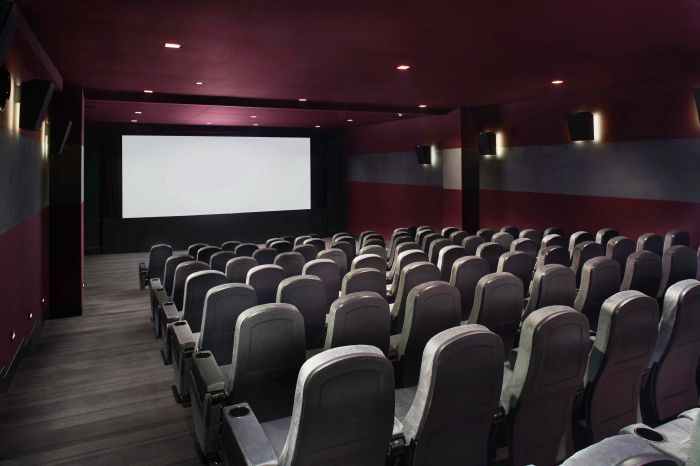 Another way to include a VIP escape to the Westwood store is with the London West Hollywood at Beverly Hills "Penthouse Power Couple" package for Valentine's Day. The offer includes delights such as Two Personalized Vivienne Westwood Monogramed Robes, an in-room couples massage, bottle of Cristal, and a private shopping experience in the Vivienne Westwood Melrose Boutique. Daily breakfast in bed is also included, of course.
There's no better time in WeHo to be dazzled and delighted in discretion than at the London West Hollywood at Beverly Hills. This WeHo gem continues its "in" reign.
Katherine Bond
Katherine Sutton Bond is a freelance travel and luxury item writer for Justluxe.com. She's traveled the world and sampled some of the leading hotels and destinations of the globe. She often covers luxury events and technology. ...(Read More)