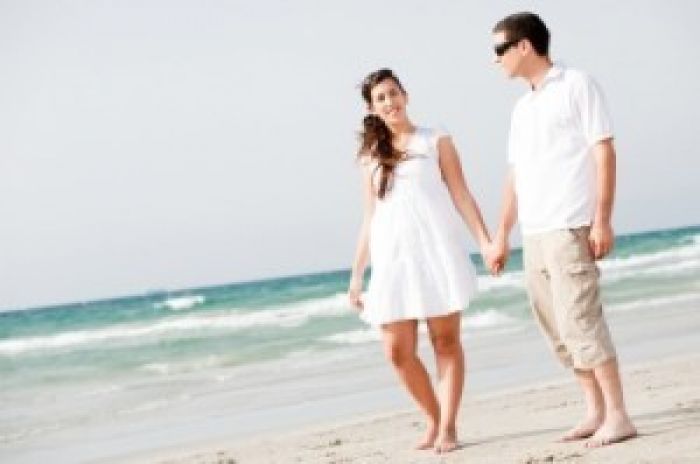 Beautiful Hilton Head Island, South Carolina has long been a destination of choice for golf enthusiasts, marathon shoppers and almost anyone looking to take in the sights and sounds of this breathtaking resort island. When visiting the Carolinas, many write Hilton Head Island off as a bastion for the wealthy or congested tourist trap, which is a shame because both statements are grievous misconceptions. Instead of believing the hype, travel to Hilton Head Island and see firsthand what youíve been missing.
History
The island of Hilton Head has a long and varied history, including its occupation by several Native American tribes for centuries before it became a major port of call during the colonization of America. Today, Hilton Head Island is a major tourist attraction and in 2004 an estimated 2.4 million visitors graced the island. That, in turn, provided over $1 billion in revenue. The townís established residency is modest; around 37,000 locals that call this idyllic spot home year-round. When the summer hits, this population explodes to nearly 300,000.

Beaches
By far the biggest draw for tourists and locals alike to vacation or call Hilton Head Island home is its miles of white, immaculately maintained beaches. Another plus for tourists is the fact that every single mile of beach surrounding or found on Hilton Head Island is free and open to the public, making it possible to enjoy these breathtaking stretches of sand any time of the year. If braving the swells along the Atlantic Ocean isnít your cup of tea, head inward to enjoy the several beaches found along the May River and Calibogue Sound instead. After youíve had your fill of fun in the water, picnic or hike through any one of the Hilton Head Islandís several parks and recreational areas. Thereís no end to the amount of outdoor pleasures and scenic views waiting for you any of the year on beautiful Hilton Head Island.

Golf
Aside from the beaches, the majority of tourists heading to Hilton Head will attest one of their main reasons for visiting is the islandís four world-class golf courses. Among them is the May River Golf Club, which was designed by the legendary Jack Nicklaus and received the honor of being named the Best New Golf Course of 2005 in South Carolina. This 18-hole course features an eco-friendly layout and is an ideal spot for the novice and professional golfer alike. Be aware that May River Golf Club is a private course, although they do have an open visitor policy.
The 18-hole George Fazio Course on the Palmetto Dunes is among the youngest courses to be named on Golf Digestís prestigious ďAmericaís 100 BestĒ list. The resort course is spectacular and open to the public all year-round. If youíre new to the sport, take advantage of the resortís putting greens or set up a few lessons with one of the courseís professionals.

Shopping
Youíve done the beach, the golf courses are checked off your list and now itís time to perform a true recreational sport: shopping. Hilton Head offers a unique mixture of world class boutiques, consignment and thrift stores, jewelry shops, department stores and outlet malls. Once youíve finished spending half your vacation budget, itís time to relax and enjoy a massage at any one of Hilton Headís several spas. Inquire about vacation spa packages to make rest and relaxation the main focus of your next visit to the island.

Staying on Hilton Head Island
Hilton Head, South Carolina is a premiere destination. Unfortunately many of its hotels will quickly drain your vacation budget. Before you assume that staying at a Hilton Head Island hotel isnít in your budget, check out any of these reasonably priced options:
The Comfort Inn-South Forest Beach is ideally situated near several of Hilton Headís most sought-after attractions, including Coligny Beach. While staying at the Comfort Inn, enjoy one of its many amenities, including a seasonal outdoor pool, free wireless internet, a hot morning breakfast and one of the hotelís many affordable golf packages.
Make the most out of your next visit to Hilton Head Island by staying at the centrally-located Quality Inn & Suites. Situated near several major shopping centers, tennis clubs and golf courses, the Quality Inn & Suites allows you to stay on the island in comfort without having to spend a small fortune.
Before packing your bags and regrettably leaving Hilton Head Island, donít forget to explore the several diverse cultural aspects of the region. Among them Arts Center of Coastal Carolina, which welcomes several Broadway-caliber performers to its stage every year.
This article was provided by travel enthusiast Charles Watkins. Charles is a retired writer who is presently working on a travelogue about some of his experiences while staying at a hotel in Florence South Carolina.
_______________
Check out the Woodlands Inn South Carolina.