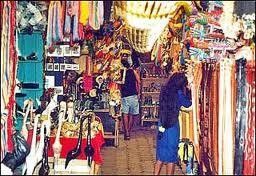 redtag.ca
How many cities in Mexico have you ever explored? Just southwest of Mexico City is the quaint little town of Zihuatanejo-Ixtapa. With it's rich culteral backgrounds and many festivals held annually, this little community offers up tons of fun and relaxation for all travelers. Whether your looking for a layed-back relaxing vacation or something with a little more excitement you can't go wrong spending some time in this part of Mexico.
From B & B's to luxury hotels along the stunning beaches the views and service are unprecedented. Bungalows are in abundance for that cozy and private experience. There are numerous separate beaches that are filled with soft sands and clear blue sparkling waters to spend your days and evenings strolling about.
If shopping is the way you enjoy spending your day, then you'll just love the many unique and quaint little shops that you can venture into for that perfect item. Restaurants are plentiful ranging from a simple quick menus to fine dining with views that are endless. For those seeking some adventure there are plenty of tours, golf courses, sport fishing, and outdoor sporting and water activities.
You may also be intered in:
zihuatanejo.net
aircanadavacations.com