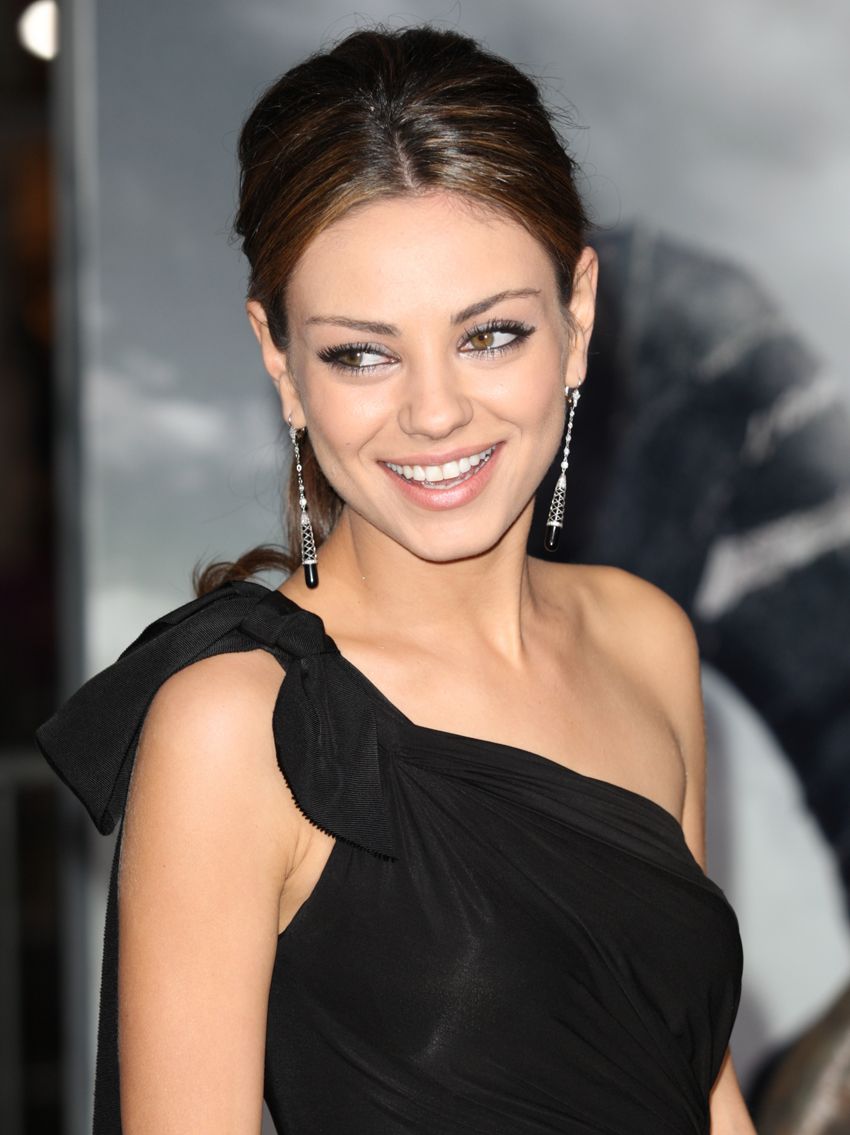 Photo Courtesy of Shutterstock
You can tell spring is in the air because suddenly everyone is having a baby. Mila Kunis and fiancée Ashton Kutcher are expecting their first child together! Having announced their engagement back in February, the happy couple is reportedly thrilled about the sudden pregnancy and looking forward to starting a family together. Despite having been married to Demi Moore from 2005-2013, Kutcher has no children with his former wife and this child will be the first for both him and Kunis. Rumors are swirling that the couple is expecting twins, but E! News and sources close to the couple are denying the claim.
Caught on the KissCam at the Pistons-Clippers game yesterday, the expecting couple looked happy and very much in love. The two have been friends since co-staring in the television series That 70's Show in 1998, and started dating in 2011 after Kutcher and Moore split. First Scarlett Johansson, and now Mila Kunis—we're wondering who'll be next—don't these things always happen in threes?