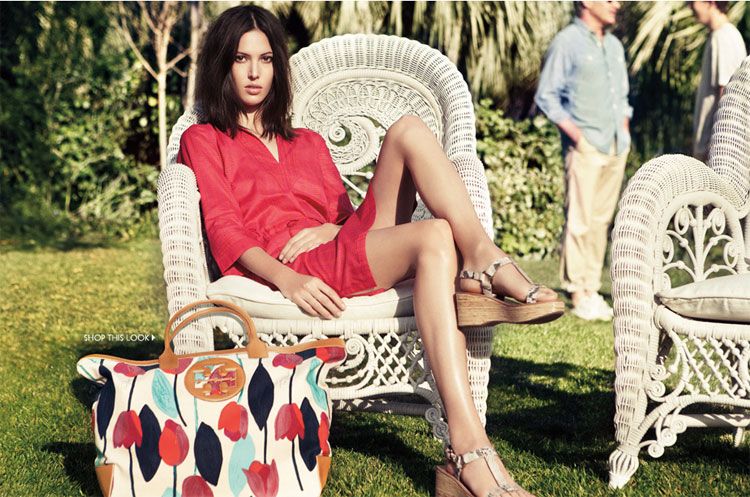 Photo Courtesy of Tory Burch
Summer is already halfway over, and if you still havenít found your go-to sandals, youíre in luck. Iíve put together some of my favorite
luxury shoe brands
that make great summer sandals for you to browse through, complete with different styles and silhouettes so you can find a pair that meet your needs. Best of all, each of these sandals are so versatile that they can be worn to many different occasions, from the pool, to a backyard soiree, to a formal party or wedding.
Jack Rogers
is a classic sandal brand that became popular when Jackie Kennedy wore a pair to St. Edwardís Church in Palm Beach on Good Friday in 1962. You may be used to seeing just one popular style on the street, but there are actually several styles to choose from that are great for summer. The brandís new Dakota Summer 2012 Collection features flat sandals, wedges, and mid wedges in a plethora of colors to cater to you and your social summer calendar.
Family-owned
Canfora Sandals
is an Italian shoe boutique who has been known for catering to the likes of Grace Kelly and Naomi Campbell. Two sandal styles are named after past and present fashionable ladies of the White House, while others feature large statement stones and ornamental pendants and charms. With a seemingly endless list of styles and colors, your biggest problem with Canfora Sandals will be deciding which pair to choose.
Tory Burch
may be most popular for her ballet slipper flats, but the brand has what seems like a database of summer sandals to choose from that encompasses classic Tory Burch sophistication. Best of all, her sandals, no matter the heel height or style, are sturdy and comfortable so you donít have to worry about your stability on sand or the boardwalk this summer.