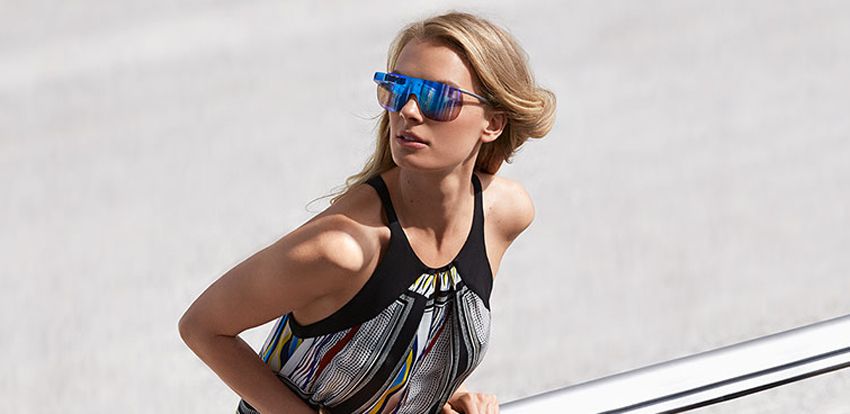 Photo Courtesy of Net-A-Porter
If you've been counting down the hours until you can snatch up Google Glass, the wait is officially over. DVF Made for Glass is launching today on Net-A-Porter, which means we're about to toss out all our other specs in favor of these high-tech wonders. Coming in five different colors for women and three for men (which aren't designed by Diane von Furstenberg), these glasses are amazing because they look like something we would actually want to wear. Sure they're a little bulky, but DVF's designer touch took them from clunky prototypes to fashion must-haves.
Diane von Furstenberg has long been partnered with Google (she was the first to debut Glass on the runway in September 2012) so it stands to reason she gets first dibs on designing the new gear. "We are thrilled to offer Glass to our tech-savvy customers who are true leaders and innovators in style and lifestyle," said Natalie Massenet, Net-a-Porter founder. Glass, which comes with both basic frames and shaded frames, is easy enough to style with designs to flatter any face shape. The limited-edition DVF Made for Glass collection supports prescription lenses and comes in five different colors: black, green, plum, brown, and white.
DVF Made for Glass is available at Net-A-Porter and priced at $1,800.