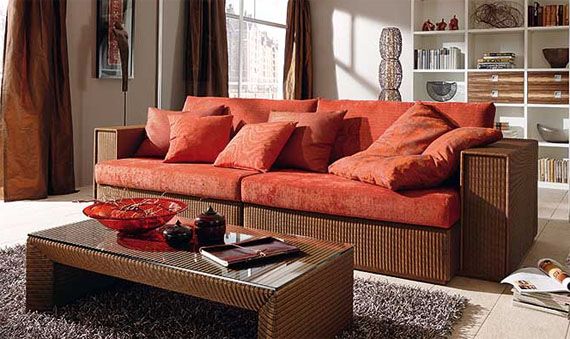 Home Decor:
Hearken back to the Gatsby days of elegance, with Accente furniture, a contemporary take on classic style.
Begun in 1981 in Germany,
Accente
uses techniques created by American Marshall B. Lloyd in 1917 to craft breathtaking furniture suitable for every room. The painstaking technique weaves strong paper fibers around wire for a look that is similar to the popular wicker and rattan of the 1920s and 30s, but is much sturdier and longer lasting, thanks to the fine materials and craftsmanship used. The very special manufacturing ensures a unique feel that is unmatched by any other furniture maker in the world.
The Das Original Collection includes beautiful pieces for the dining room, living room and bedroom. Always seeking to better the company's practices, ACCENTE has been using environmentally friendly paints, which are solvent- and formaldehyde-free, flame-resistant, odorless and optimally resistant to light since the beginning of 2007.
In addition to style and luxurious comfort, Accente pieces are available in a seemingly endless array of colors and fabric choices.
In addition to Das Original, the company has newly introduced Evolution 2010, a new range of products from award-winning designer Martin Ballendat, known for his high-end modern furniture collections.