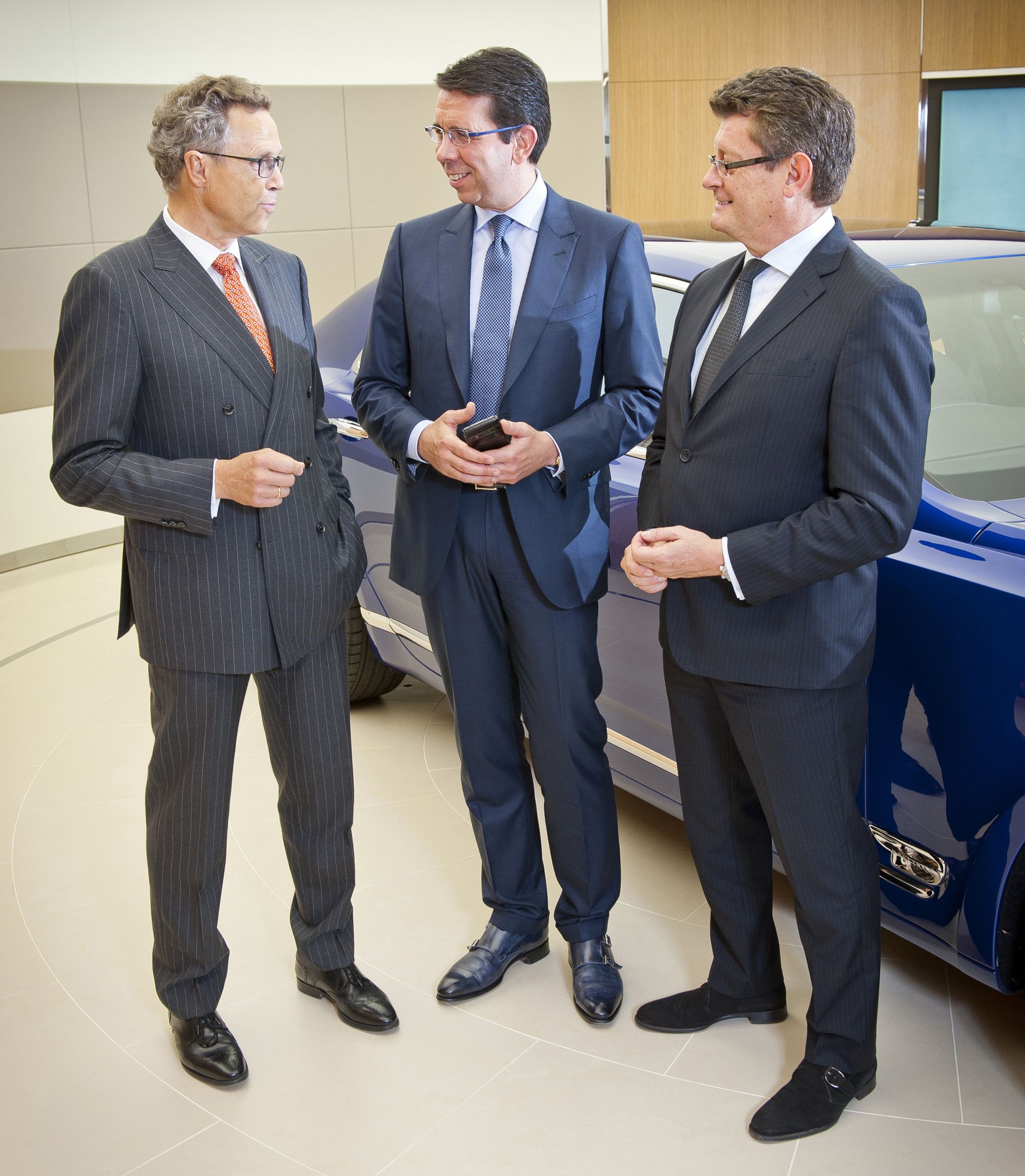 Photo Courtesy of Bentley
Yesterday Bentley and Vertu announced their exclusive new luxury phone partnership that is contracted to last five years. Their smartphone collaboration will release its first Vertu for Bentley phone in October, along with four additional designs to be released at later dates. "The new series of luxury smartphones will be distinguished by the unparalleled design, craftsmanship, contemporary elegance, outstanding performance and integrated technology which are the hallmarks of both companies," says Bentley.
"This partnership will allow Vertu to fully integrate with the Bentley brand; phones will be jointly designed by the Vertu and Bentley design teams reliant on a relationship that goes far deeper than the utilization of materials and cues on design. We're confident that the Vertu for Bentley phones will appeal to our mutual customers' desire for sophistication, craftsmanship and precision engineering," says Massimiliano Pogliani, CEO of Vertu.
Vertu Lineup; Photo Courtesy of Vertu
Though detailed information has yet to be released, it is known that the slim phones will be full of neat features. Each phone will showcase Bentley's classic design elements and offer luxury lifestyle services, including an app that offers Bentley experiences and will give owners access to the car brand's latest content.
"Exclusive Bentley content will appeal to drivers, travelers and brand enthusiasts, through a partnership that delivers on both technology and touch. Today, we see the marriage of two great brands with an international presence and quintessential British heritage and character. The unique experience of luxury and performance inherent in every Bentley has now found further expression in the world's most desirable mobile phone," says Wolfgang Dürheimer, chairman and CEO of Bentley Motors.