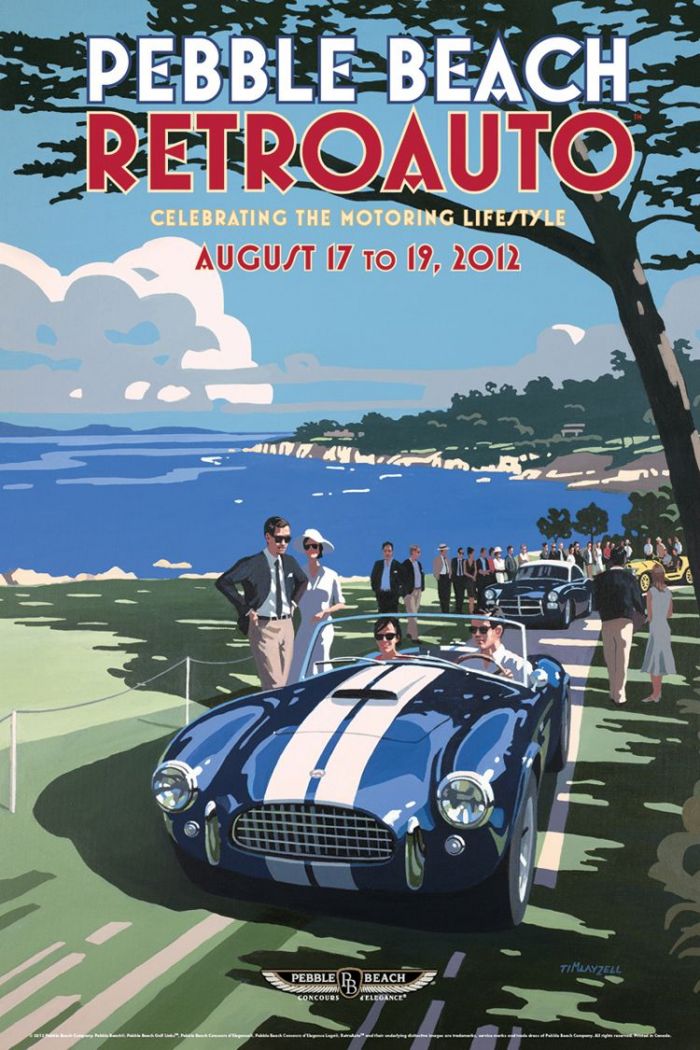 Photo Courtesy of Concours d'Elegance
People are becoming more and more interested in all things vintage, an obsession that has enjoyed a long standing in the world of
luxury automobiles
. The older they are, the more fascinating the story and design. With so many events surrounding The Pebble Beach Concours d'Elegance (including the many neat cars for auction, like
Jay Leno's 2012 Fiat 500
), you may want to reserve a few hours this weekend for their official RetroAuto 2012 show, which draws in thousands of guests every year and is a favorite attraction for many.
The exhibit takes place from August 17 to 19 (10 a.m. to 5 p.m. Friday and Saturday, 8 a.m. to 6 p.m. on Concours Sunday) and will be at the RetroAuto Pavillion. The event promises that it will be the number one destination for any die-hard car fan, with the finest of retro vehicles lined up for your enjoyment. Past events have seen hundreds of unbelievable autos, each reflecting innovative designs for their time, and this year is sure to be no different.
Exhibitors will be there to represent various categories, from auto parts and original poster art, to historic auto memorabilia and books, giving you so much to look at. Guests will also find the newest of luxury technology resting right alongside the rare collectibles and tokens from our past, emphasizing how far we have come and what we can look forward to in the future.
If you attend on Concours Sunday you can expect tons of autos, aside from the RetroAuto collection, including Cars of the Maharajas, Mercer, Fiat, Saoutchik Coachwork, Ac and AC Cobra, Hot Rods, and German Motorcycles. For more information on RetroAuto and other Concours events visit
PebbleBeachConcours.net
.