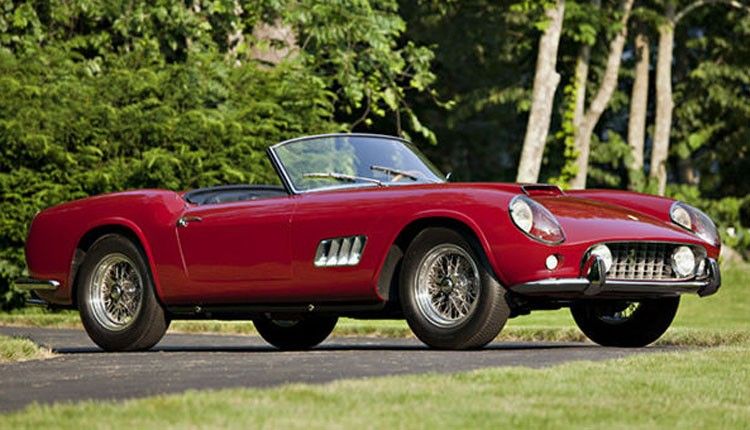 Photo Courtesy of Gooding & Company
Look down the list of the most expensive cars ever sold at auction and you're bound to notice one name coming up more often that just about any other:
Ferrari
. And not just any Ferrari, but the 250 series. Encompassing some of the most desirable classic road and race cars in the marque's history, the 250 series included such stand-out – and highly sought-after – examples as the GTO, the Testa Rossa and the California Spider. This past weekend at
Pebble Beach
, one such California joined the ranks at an astonishing $11 million.
The 1960 Ferrari 250 GT LWB California Spider Competizione was sold by Gooding & Company for $11.3 million, setting a world record for its type, but it was not the only $11 million car sold that weekend. Although a second California Spider was also sold, it went for relatively less at $6.6 million, while a highly desirable 1936 Mercedes-Benz 540 K Special Roadster sold for a whopping $11.8 million.
While Gooding was dropping the hammer on these record-setting classics and drumming up $113.7 million in sales, a good $35 million more than it sold at the same event last year, nearby in Monterey rival auction house RM Auctions was raking in some impressive figures as well. The Canadian specialist auctioneers generated some $95.7 million in sales, of which 20 sold for over $1 million and five at over $5 million. The prize of them all? A 1968 Ford GT40 in Gulf livery that belonged to Steve McQueen, used in the film
Le Mans
and sold for $11 million even, giving the California and the 540 K a run for their proverbial money.
Photo Courtesy of RM Auctions
In fact RM also sold a California Spider – a 1962 short-wheelbase model - for $8.6 million. Which may seem like pocket change compared to its eleven-million-dollar cohorts, but only goes to show how much money changes hands at top-level automotive auctions like these.
For more information visit
GoodingCo.com
or
RMAuctions.com
.
Photo Courtesy of Gooding & Company
Photo Courtesy of RM Auctions