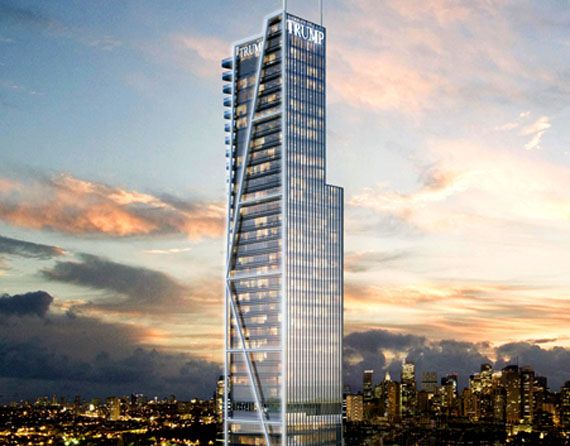 Photo Courtesy of Century Properties
Philippines-based luxury real estate firm
Century Properties
announced that it is bringing the Trump brand to the Philippines with the raising of the $150-million Trump Tower Manila in Makati City. Century City Development is the developer of the project that will result in a 220-resident community in a skyscraping building that will be among the tallest in the country at 820 feet (250 meters).
Makati City is in the Manila's cosmopolitan financial district. It is the location of Century City, which is a mixed–use development in the area being managed by Century Properties. The building housing the Trump Tower Manila will be the flagship structure of Century City project. The exclusively high-end brand name and mark are under license from NY-based Trump.
"There is never a more opportune time than today to launch Trump Tower Manila, which is perhaps the country's most powerful symbol of progress and readiness to compete on the world stage," said Robbie R. Antonio, managing director at Century Properties. "This project celebrates achievement, power, modern grandeur, and an unparalleled kind of lifestyle that is on a class of its own."
In a statement prepared for the event, Donald Trump expressed faith in his partners and said "there will be nothing like it in the Philippines...this will be one of the most significant buildings anywhere in Asia."
"One of our company's primary objectives is bringing our brand and the luxury associated with the Trump name into the international arena," said Eric Trump, EVP of development and acquisitions at Trump. "The Philippines offers incredible opportunity given the tremendous wealth in the region. This project will set the new standard in the Philippines and beyond."
The impetus for the Trump Tower Manila project grew out of meeting, in NYC, where Robbie Antonio first met Ivanka Trump, EVP of development and acquisition at Trump. They developed a friendship that lead to this project coming to fruition. A showroom is expected to open in early 2012. However, Century Properties recently announced that reservations for units began being booked in September. For more information, visit
Century-Properties.com
or
TrumpTowerManila.com
.