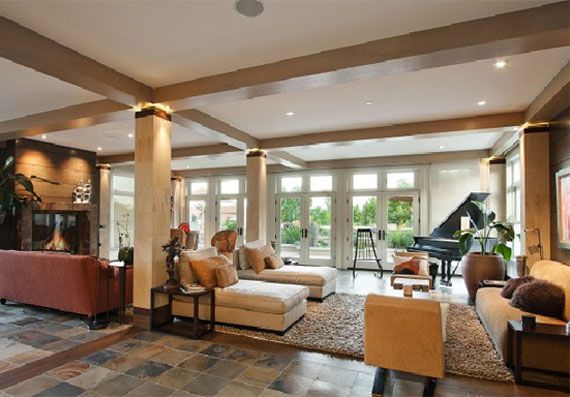 Photo Courtesy of Mapleton Place
One Mapleton Place is a new three-level
penthouse
set atop a structure that is a historic landmark in the downtown section of Boulder, Colorado, known as the Mapleton Historic District. This thoughtfully designed single-family residence is both lavish and welcoming throughout its 7,000 square feet of living space that includes four bedrooms and four baths.
Architect Tom Thorpe, at DTJ Design, set out and masterfully accomplished his objective in ensuring that the new top perfectly complemented, not only this building, but fit into the aesthetics of the entire community. "The style and sophistication is of the caliber normally only seen in Cherry Creek, or even in New York City," said Scott Franklund, a real estate broker and the representative of One Mapleton Place for Legendary Properties.
From the vaulted ceilings to the marble-face elevator to the exposed beams to the stone columns and flooring of both dark wood and slate, a distinct style permeates this deluxe abode seamlessly. The owner's mission upon commissioning Nielsen-Wilson Design to do the interior of the penthouse was for it to be in a manner that was distinctive and comfortable. An entry garden that leads into the foyer sets that tone richly.
A gourmet kitchen with cabinetry by William Ohs and top-of-the-line appliances by Sub-Zero and Wolf along with a cocktail bar, a wine-tasting room, and a theater room flesh out the decorum sensationally. The rose garden on the terrace that presents picturesque views of mountainous terrain from the center of down Boulder accentuates the underlying comfortableness that emanates from this stately manor. For more information, visit
OneMapletonPlace.com
.