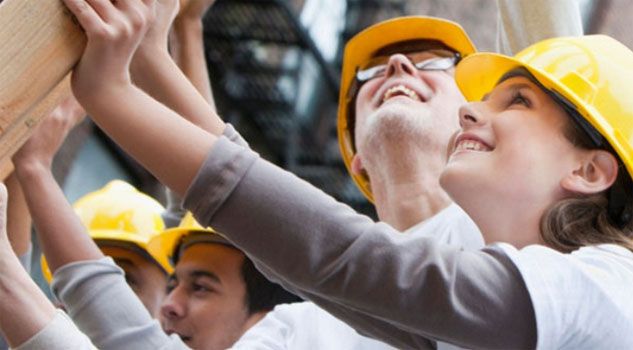 Photo Courtesy of The G2G Collection
It started awhile ago when Adam Capes was the co-founder and president of a
luxury residence
fund called Equity Estates. This fund was, at the time in 2006, one of many playing in the destination club space, but Equity Estates had two exceptional differentiators: it was an equity based fund, where the members owned the homes they vacationed in (Right now, in 2012, it is the only equity based club that is successful, and still in existence). And second, was its philanthropic component, an unusual aspect to any destination club, back then.
I interviewed Adam in 2009, where he said, "Over the past 2-1/2 years, since our inception, we've donated nights held by our management company to numerous charities and non-profits to help them raise money. And our trips have raised around $100,000 per year for different causes in 2007 and 2008. While many of these causes are based where we are in Atlanta, Georgia, we've also raised money for causes in other cities, including New York City, St. Louis, and Milwaukee. Our three night donations, generally used as live auction items, have raised as much as $10,000. Our company culture places huge importance on giving back to the communities where we and our owner members live."
It can be seen from that quotation that Adam's sense of goodwill can be measured almost from the time when Equity Estates began. But it was in 2012, when Adam and his top salesperson at Equity Estates, Rob Vaka, decided to expand and deepen their commitment, by creating another club whose dedication to the principles of philanthropy and benefaction surpassed even that of Equity Estates. What had been a component of the prior fund became the "bigger why" for The Getaway 2 Give (G2G) Collection, the world's first philanthropic vacation club.
Launched in November of 2012, The G2G Collection is a company committed to making a difference in the world by raising $1 billion for charity every decade. One way they will achieve this is by donating a full 50 percent of the membership fee to the charity of the member's choice (and yes, it's tax deductible to the member). The G2G Collection empowers its members to support the charity of their choice by also donating a portion of the nightly rental fees on every vacation they take. This curated group of vacation homes and experiences provides families with vacations as they support their favorite charities.
It works like this: there are two plans: one Friends and Family, the other Individual Unlimited Plan. For both, the membership initiation fee is $15,000, and half is donated to the member's favorite charity. For both, there is a $5,000 annual membership fee. For both, 5% of the nightly rate of the residences is also donated to charity.
For Friends and Family, 21 nights per year can be shared with multiple family members and friends, and the membership and annual fees can be split, as well. For the Individual Unlimited Plan, there is unlimited annual travel for the member and spouse/life partner, and they may bring guests, but cannot send unaccompanied guests.
Because Adam is considered a visionary in the field of luxury vacations, I interviewed him recently, asking him to discuss the origins of his philanthropic nature, and how this club helps define a new meaning of giving.
JustLuxe: I want to know if you always had a philanthropic side. With those that I have interviewed regarding stories about philanthropy, they have always said there is a dimension to them that was from a very young age, very empathic and socially aware. I wonder if you had that also.
Adam Capes:
My parents were always very philanthropic, and I have an uncle who is very generous with charities, and he always prefers to remain anonymous. If there was any lesson my parents taught me, it is that the more you give to others, the more you receive back.
JL: Did you have an 'Aha!' moment about this new venture? If so, when was it? And by that I mean, did you have a time when you saw your G2G idea fall into place, and see how it could become functional and socially relevant?
AC:
My experience as the Co-Founder of Equity Estates over the past six years taught me a valuable lesson about the relationship between high net worth people, transformational travel experiences and philanthropy. When we donated our management company nights to different charity galas and fundraisers, we saw a tremendous response. Invariably our donated trip would raise more money than anything else for the charity. We realized that there was no programmatic way at that time to help charities raise significant funds throughout the year from their donors who are already taking luxury vacations.
JL: How many destinations do you have right now, and how many do you plan on by the end of next year?
AC:
Right now we have 15 and in the next six months we expect to have 30.
JL: What has been the response thus far to The G2G Collection?
AC:
Since our launch about a month ago, we've had a tremendous response from our three constituencies: members, homeowners, and charity partners. We're bringing on members every day at a rapid pace, adding new homes to the Collection that we're managing and making more rental income for vacation homeowners, and charity partners love us, as we are raising significant funds for them at a time when they need it desperately.
JL: What lessons did you learn from your time at Equity Estates that you have put into action with The G2G Collection?
AC:
My time at Equity Estates allowed me to meet many people who have had great vacation experiences and who have become Equity Estates fans. As you may remember, since Equity Estates is a RegD securities offering, we could not advertise. But even with that, Equity Estates grew by word of mouth, and became very successful. Many of the members became great friends, and participated in our philanthropic programs—we realized that philanthropy goes along with high net worth business practice, and often goes along with high end travel, as well. We learned the power of creating memorable vacation experiences for families and friends, and we've carried those same practices over into G2G.
JL: When did you know you made the right choice in starting this new venture?
AC:
I felt I had done the right thing this summer when we took our staff to visit our G2G villas in Anguilla, and brought tennis shoes of all sizes—we had no idea who would fit into which—to kids who were students at the Anguilla Tennis Academy. This Academy is a non-profit, grass roots charitable organization, as it not only teaches children on the island how to play tennis, but gives them the incredible opportunity to get a tennis scholarship to an American college or university, as there are none on the island.
Well, we took all the tennis shoes to the Academy, and, like a kind of magic, all 18 children left with shoes that fit them perfectly! They were so happy, and so were we. Something like that, just like the MasterCard ads say, no matter how much it costs, the result is priceless. It was the highlight of our trip.
JL: What other programs are you envisioning in the future for The G2G Collection?
AC:
We have many. We have Voluntour programs we're rolling out, so families can enjoy once in a lifetime vacations, while giving back at the same time. We can manage someone's vacation home that they've never rented before and they can not only generate rental income for themselves, but make a massive difference for a cause they care about with some of the newfound rental income. These and others will allow a kind of intelligent philanthropy whereby our members and homeowners can do well by doing good.