By Katherine Bond Jul. 20th, 2012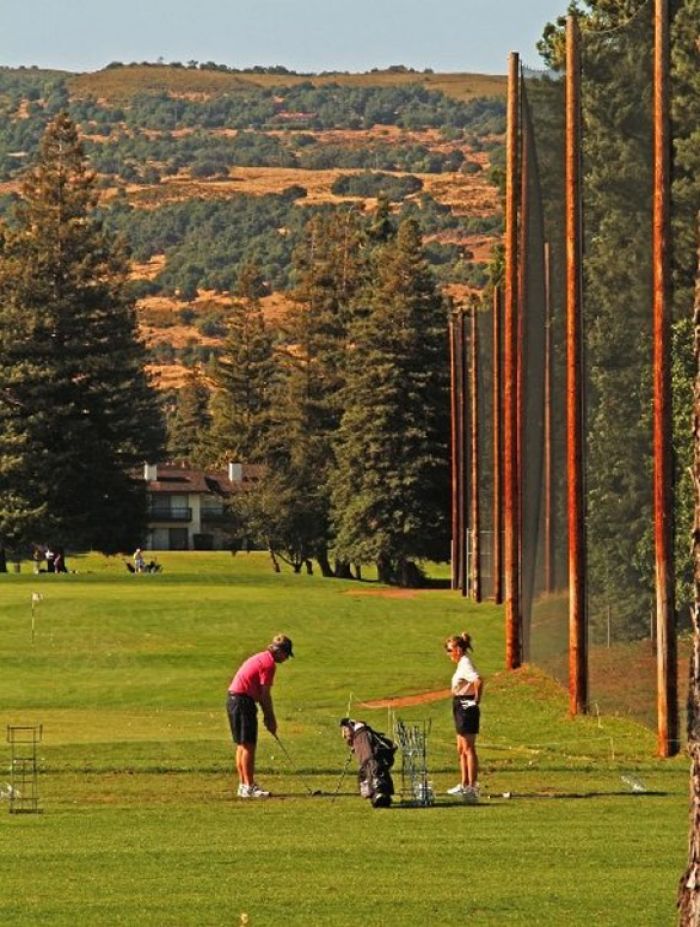 Photo Courtesy Silverado Resort and Spa
New York City has the Hamptons. Los Angeles has Palm Springs. But San Francisco has Napa, the lush, wine-filled "Tuscany" of America and the Bay Area escape for over 4 million visitors a year. Recently, I departed from the frenzy of San Fran's Union Square to one of Napa's largest retreats. Here are the highlights: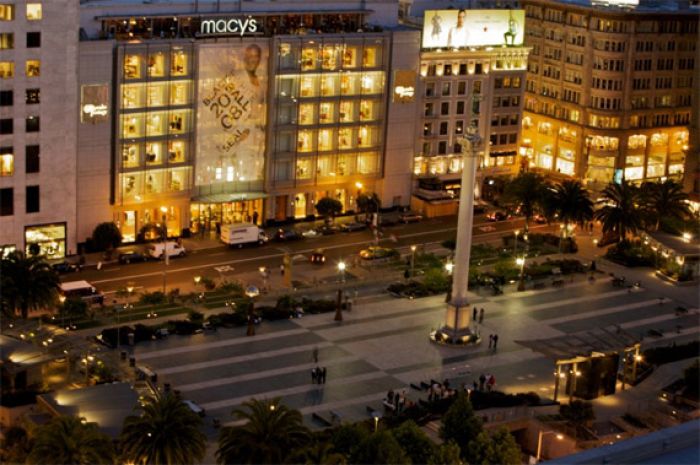 Before heading to Napa, I arrived late afternoon in San Francisco, where a good friend of mine whisked me from the airport to the Union Square. The Square is the throbbing center of the city with diverse shoppers, diners, tourists, bankers, and art enthusiasts traversing its hillsides. One enclave of luxurious respite is the Taj Campton Place. Known as Asia's largest luxury hotel company,
Taj Hotels
Resorts and Palaces dominates India with 55 locations, but also has 16 international properties dotted across countries from the Maldives to the Americas.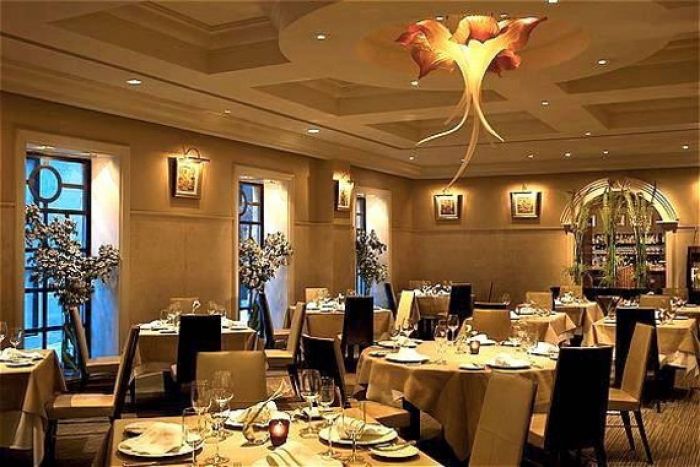 True to Taj form, The Taj Campton Place defines itself with modern motifs surrounding heritage and intimacy. This property, a hotel with a 100-year history, is sublimely tranquil and remains reminiscent of its turn-of-the-century birth as "the place to stay" in the Bay Area. The lobby is quiet, like a living room, and its destination restaurant, Campton Place Restaurant, is a cozy nook marked with deep-seated booths and plush wingback dining chairs. The Michelin-starred Campton Place Restaurant is home to Executive Chef Sirjith Gopinathan, whose last stint was at Taj Exotica Resort & Spa in the Maldives.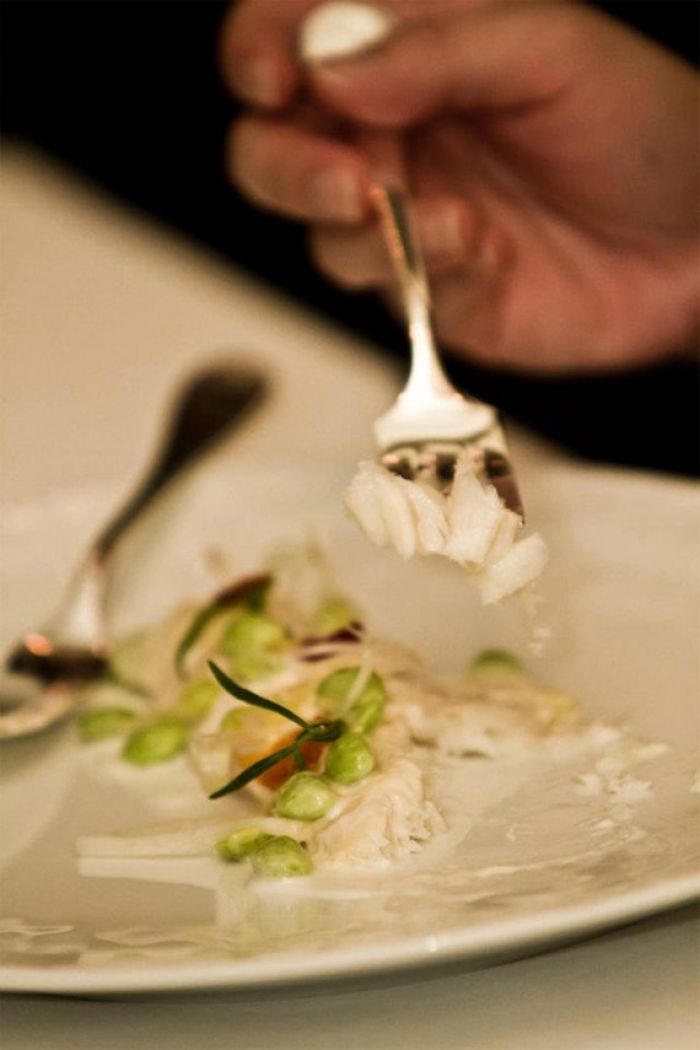 The restaurant may very well credit its Michelin star, nabbed in 2010 and maintained to date, to Gopinathan (a single Michelin star is sometimes a chef's crowning moment. Within California, less than 50 restaurants have one star.) Soft spoken yet engaging, Chef Gopinthan offers the Bay Area the expected "farm to table" mantra, but with the delightful zest of Far East influences. The chef tasting menu, a steal at $95 per person, is a worldly affair. One of my favorite items, the Poached Lobster, is an intoxicating dish: coconut curry with crackled black rice surrounding a perfectly plump, poached lobster.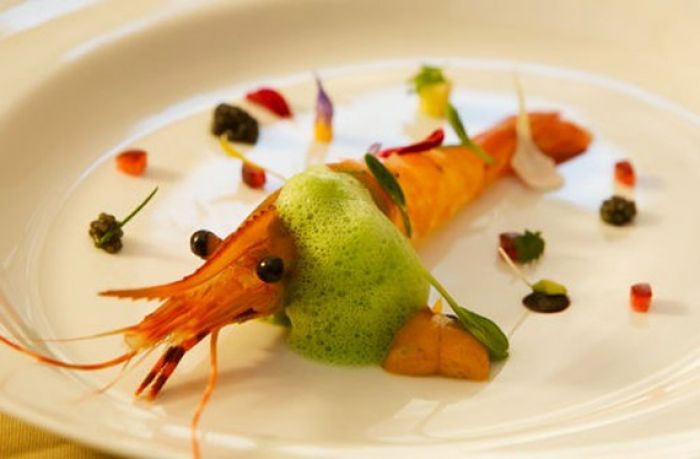 We were in love with the "ice" of the Baby beet dish, which was highlighted by a delightful "puff" of green fennel finely shaved ice. Foam was so 2009, after all. It goes without saying that the staff was impeccable, eager and enthralled to entertain guests in its intimate quarters. Wines are paired with the chef's menus (offered in vegetarian as well) and the restaurant will continue its "Wine Scene" series hosted by Napa and Sonoma's top wineries as well as Master Sommelier, Richard Dean.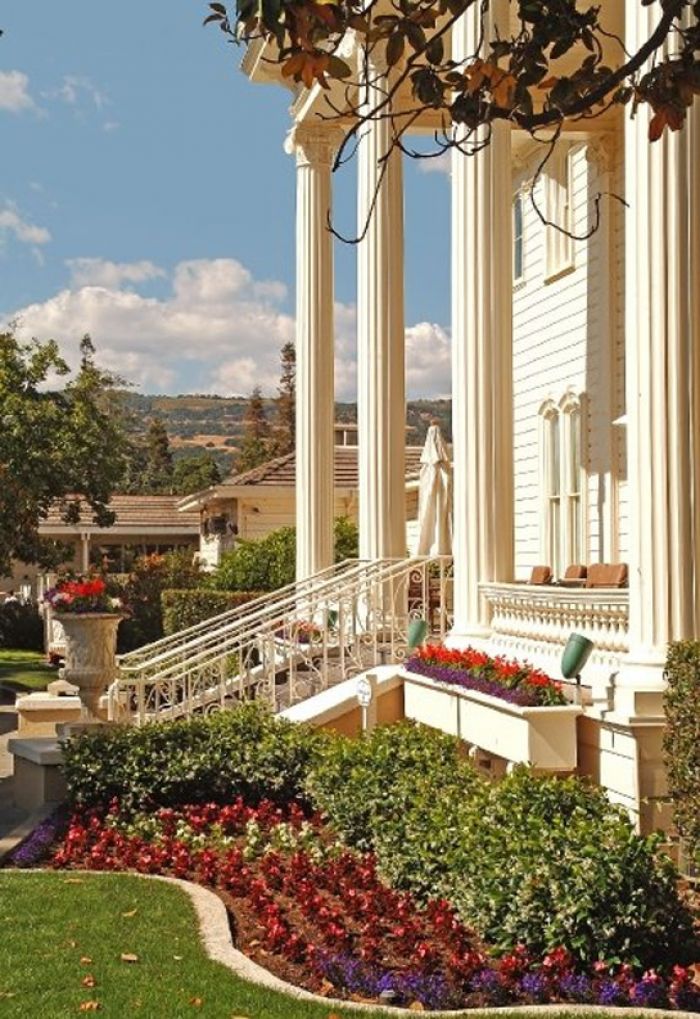 After an enjoyable evening at the Campton Place Restaurant, I left for Napa Valley the next morning for the
Silverado Resort and Spa
, a renowned property for power-play in the Napa Valley. Ten swimming pools, 17 plexi-paved tennis courts, a 16,000 square foot spa, and two 18-hole Robert Trent Jones Jr. golf courses make this resort the destination of the discerningly active vacationer. A 15,000 square foot conference center for a bit of business before play is available. Fittingly, the stunning plantation style mansion that serves as the current lobby, bar, and dining areas, was built by a Civil War General.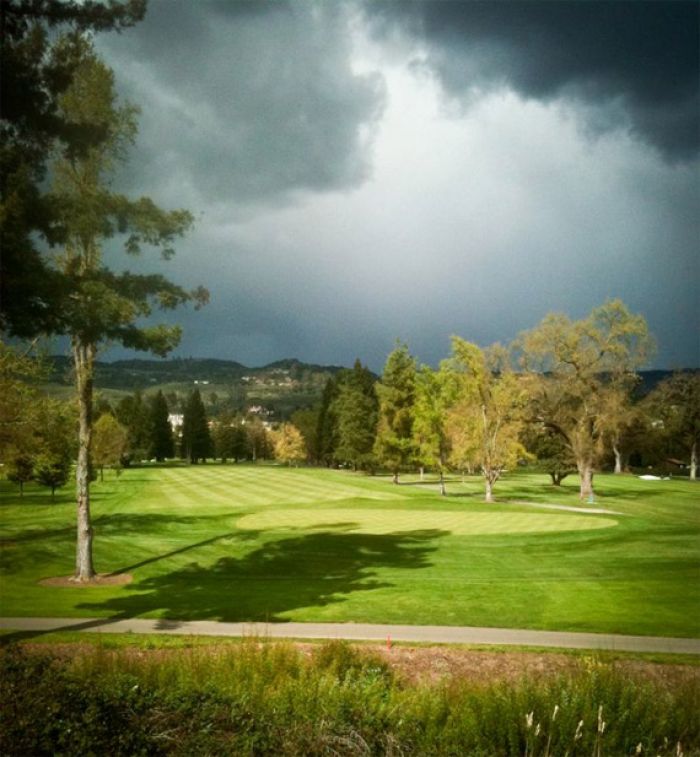 General Miller sought a tranquil residence away from the bustle of the Bay Area in the early 1870's and acquired over 1200 acres, which now compose the Silverado property. Today the grounds are impeccably maintained, nestled under the shadows of rolling valley hillsides. Hospitality abounds throughout the resort, despite its prodigious active offerings. This remained true when my guest and I sat down for dinner in the Royal Oak Room's patio. We were greeted by Executive Chef Jeffrey Jake, a seasoned Napa Valley and Bay Area chef, formerly of the Carneros Inn and the Lodge at Pebble Beach, as well as our gregarious server, who has been a staff member of the property for over 17 years.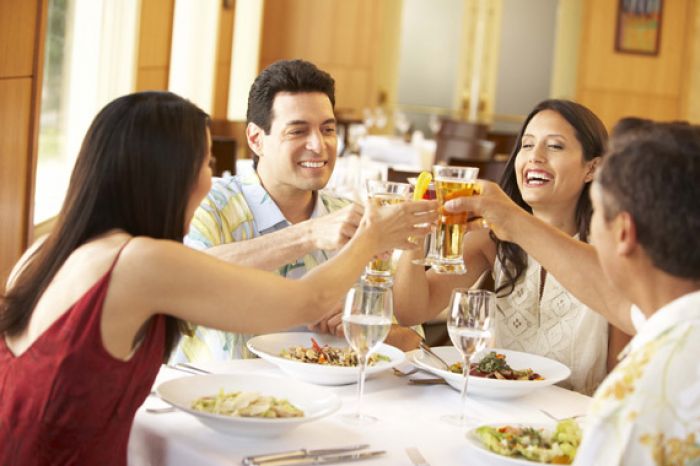 Chef Jake is the chef you want when you're hungry and tired from a long day. There's no pomp to his presentations, just rustic flavors, robust cuts of meat, and plucked ingredients from the neighbors' farms. We relished his strawberry sorbet and the bacon paired caprese salad, exploding with fresh juices of tomatoes harvested just that morning. This is Napa food at its finest — fresh, simple, and without unnecessary embellishments.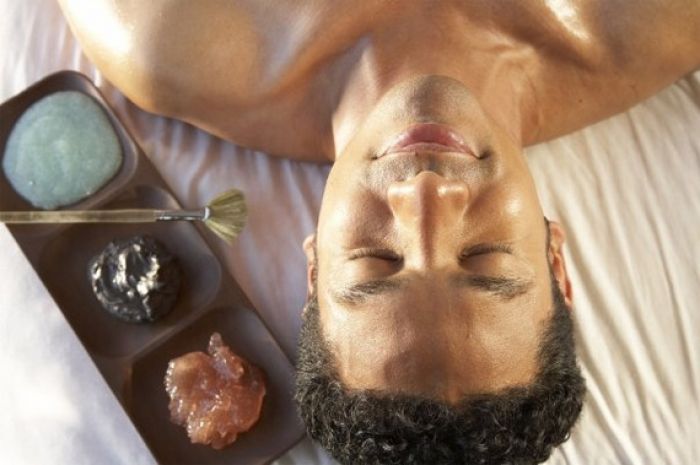 Across the way, the resort boasts another heavy-hitter in the luxury space — Suzy Bordeaux-Johlfs, the Silverado Resort and Spa's newly appointed Spa Director. With two decades of spa management experience, Bordeaux-Johlfs has elevated the resort's spa offerings notably in less than a year. I love the new addition of the 50 or 80-minute Golfer's Massage, using a new technique of "swing therapy" where the therapist applies pressure in a circular pattern with a golf ball to relieve muscle tension and increase joint flexibility.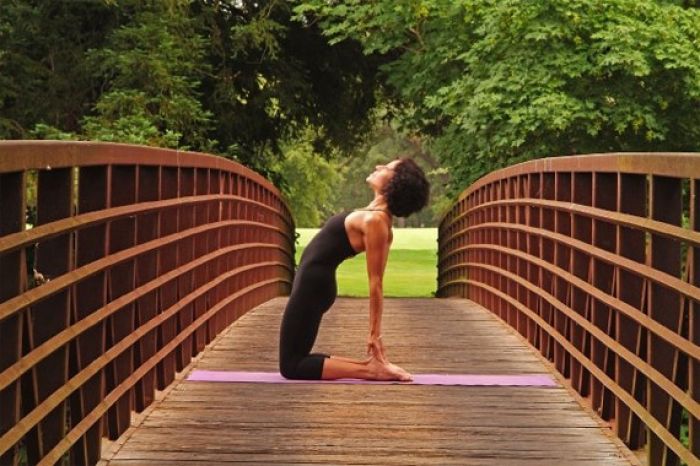 While visiting, I savored a Yin Yoga class, one of the complimentary fitness offerings introduced by Bordeaux-Johlfs, along with Barre Basics, Yoga and Meditation classes. Obsessed with skin care brands, I was also delighted to see Phytomer, a trailblazing marine-based skin and cosmetic care line. One treatment to indulge in is the Hydrotherapy Seaweed Bath, a powerful concentration of freeze-dried seaweed that contains vitamins and minerals that detox and nourish the skin.
Katherine Bond
Katherine Sutton Bond is a freelance travel and luxury item writer for Justluxe.com. She's traveled the world and sampled some of the leading hotels and destinations of the globe. She often covers luxury events and technology. ...(Read More)