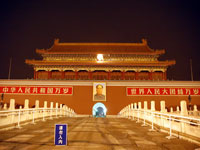 Beijing Nightlife
Neon lights are a staple of Beijing nightlife, with a predictable swarm of DJ dance clubs and karaoke bars lighting up most corners of the downtown districts. This is encouraging as not too long ago there wasn''t much nightlife in Beijing at all. The city is just beginning to create modern discos and chic bars more favoured by foreigners. Beijing''s nightlife still doesn''t compare to cities like Hong Kong and Shanghai for pure debauchery, but its cultural offerings and diversity of entertainment are unrivalled.
Except for novelty fun, most hotel venues and their cookie cutter disco decorations and beats should be avoided. Some unique areas popular with expats are Hou Hai Bar Area, a picturesque lakeside nightlife hub, and Sanlitun Pub Street in the Embassy Area of Chaoyang District, an favourite for western music like rock, hip hop and jazz.
There still isn''t too much crossover between western and Chinese clientèle but it can be interesting to soak in some Chinese karaoke and liquor at local haunts. Most venues stay open until the early morning, although most people in Beijing go to sleep before many of them open.
There are a host of Chinese art shows to enjoy if late night booze joints don''t sound enticing. These include Chinese opera, dancing and theatre most nights of the week. Many visitors enjoy seeing kung-fu demonstrations and acrobatic shows. The Laoshe Tea House and the Tianqiao (Overbridge) Area are great places to explore traditional Chinese performances.
A note of caution: it is advisable to research and plan your night out rather than leave matters to spontaneous choice as one might do in other cities. Be very cautious of allowing taxi drivers or helpful locals guiding you to an off-the-beaten track bar or club - these are often designed to fleece visitors of money.
Grab a copy of Timeout Beijing for updated event listings and gig guides.