Mar. 14th, 2011
Giorgio Armani Announces Opening of New A|X Store at Lenox Square Mall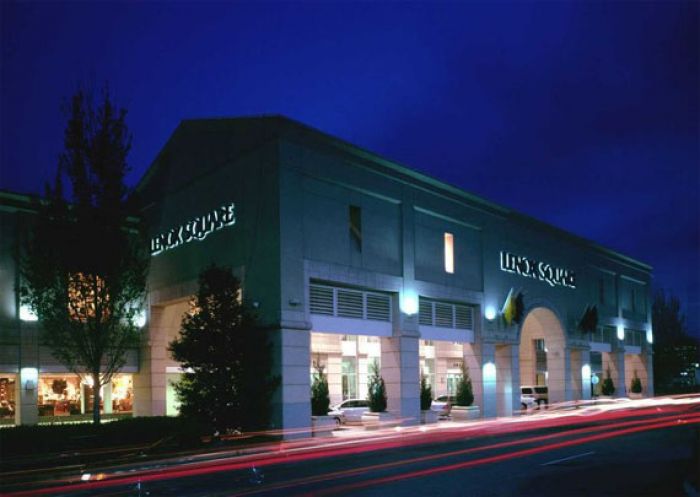 Armani Exchange
has relocated the A|X Store previously housed in the upscale Phipps Plaza Mall to a new location in the prestige Lenox Square Mall, in Atlanta Georgia.
The unveiling of the new A|X Armani Exchange at the Lenox Square Mall debuts a new store concept design that Giorgio Armani's has created to reflect his signature preference in color, style and sense of space. The 5,000– square-foot store is full of warm light, interesting textures and clean, clear hues consistent with the edgy but urbane A|X collection.

The A|X Armani Exchange store will be located on the main level at the Lenox Square Mall. The location offers a premier experience that is much more than your typical shopping excursion. Offering 250 specialty shops, the Lenox Square Mall offers a broad array of iconic retailers. Lenox Square Mall is one of Atlanta's largest established Malls opening its doors in 1959 offering the largest selection of choices at the time and continuing with the trend today.

For the new Armani Exchange store design, Giorgio Armani has drawn on the warm atmosphere and accessibility, appropriate to the casual sophistication of the A|X consumer. The store design concept assumes a fluidity that allows for constantly changing and varied atmospheres to reflect an urban landscape and modern lifestyle.

The new A|X Lenox Square Mall store will offer the complete Armani Exchange lifestyle collection for men and women including casual wear, premium denim, sportswear, music, leather accessories, watches, eyewear, and jewelry collections.

These spaces are sub-divided logically by shelves running along the perimeter walls and by aluminum corner receptacles. Invisible recessed lamps, transformed into spotlights, trace the contours of the store, or aim directly at the garments and objects on display, while versatile light fixtures will appear to blend in with the surrounding space.

In this elegant and refined environment of suffused lighting, there exists a perfect harmony between the pure, streamlined fittings and the essentially basic character of the clothes on view.

Armani Exchange was launched in 1991, aimed at a new generation of fast-fashion consumers - an accessible collection offering urban, individual style. A|X Armani Exchange defines a new dress code with a collection that takes its cue from urban lifestyle and music culture. Today A|X Armani Exchange has an exclusive direct controlled retail network that currently comprises 201 freestanding stores in 24 countries.

The Armani Group is one of the leading fashion and luxury goods groups in the world today. It designs, manufactures, distributes and retails fashion and lifestyle products including apparel, accessories, eyewear, watches, jewelry, home interiors, fragrances and cosmetics under a range of brand names: Giorgio Armani Priv?, Giorgio Armani, Armani Collezioni, Emporio Armani, AJ | Armani Jeans, A|X Armani Exchange, Armani Junior and Armani Casa. The Group's exclusive retail network currently comprises: 75 Giorgio Armani boutiques, 19 Armani Collezioni stores, 166 Emporio Armani stores, 201 A|X Armani Exchange stores, 17 AJ | Armani Jeans stores, 8 Armani Junior stores, 10 Giorgio Armani Accessori stores, 2 Emporio Armani Accessori stores, 14 Emporio Armani Caffés and 27 Armani Casa stores in 46 countries.

A|X Armani Exchange
Lenox Hill Mall
3393 Peach Tree Road
Atlanta, GA, 30326
www.simon.com
.

Atlanta Map

.
.

Luxury Hotels in Atlanta

.