By Kellie K. Speed Jun. 10th, 2010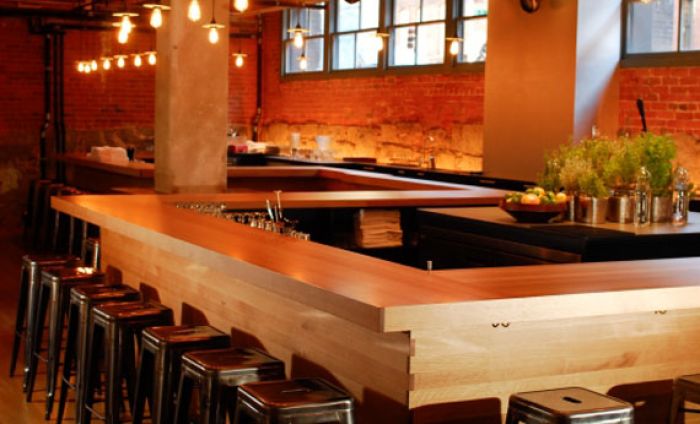 City Guides:
No. 9 Park
is one of the city's best
restaurants
and after just one step inside, you will soon see why. Located in an elegant townhouse overlooking the Boston Common and Beacon Hill, the intimate European style restaurant highlights some amazing cuisine. The French and Italian inspired dishes focus on simplicity and flavor with entrees that include East Coast halibut, yellowfin tuna, grilled pork belly and organic guinea hen.
This restaurant certainly lives up to all of the hype surrounding its famed owner James Beard award winner Barbara Lynch, proprietor of some of the city?s best restaurants, including B&G Oysters, Stir, The Butcher Shop, Drink, Sportello, and her newest addition, Menton. The impressive seven course weekly changing chef's tasting menu is $96 per person or $160 per person with wine. The regular dining room menu is available as a three-course prix fixe and a la carte as well.
The selection of artisanal cheeses includes Bayley Hazen Blue, Lake's Edge, Oma, and Cabot Clothbound Cheddar. The desserts here are equally as impressive, featuring banana custard, milk chocolate cremeux, caramelized pineapple cheesecake, carrot and parsnip cake and the unique black olive clafoutis.
If you are looking for some lighter fare, check out the bar menu where you can sample some housemade tagliatelle, an assortment of charcuterie, potato gnocchi or wild mushroom with asparagus ravioli. Lynch's cooking techniques focus on her creativity, and obtaining ingredients from local farmers and purveyors.
The understated minimalist dining room, designed by Cheryl and Jeffrey Katz of C&J Katz, features a muted taupe palette, dark polished wood floors, and antique chandeliers, providing for a an intimate atmosphere. The exceptional servers and bartenders here are very knowledgeable about the menu and the area, offering suggestions of things to do in the area.
Be sure to call in advance for a reservation as the restaurant books up early and seats can be a rare find on a busy night.