Oct. 12th, 2011
Weekender's Guide to Chicago | Best Places to Sleep, Eat & Play in the Windy City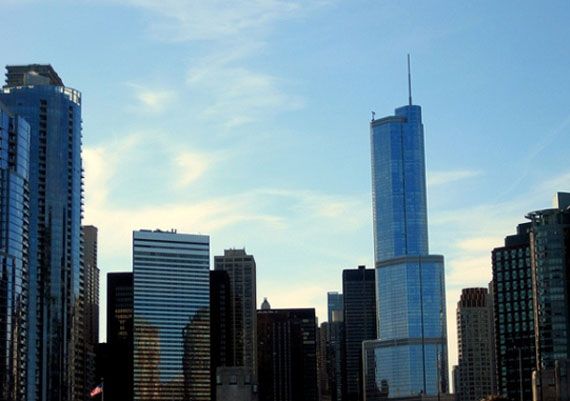 Photo Credit: Flickr/Fuschia Foot
Unlike any other American city, Chicago has a duality that makes it incomparably unique. It's a place where high and lowbrow art coexist, where the restaurant scene is equally notable for
cutting edge food
preparation and classic street sausages, and where high-powered business suits mix with wetsuits on Lake Michigan. With a great architectural pedigree, a buzzing food scene, and plenty of places to throw back a brewski till 5 a.m., Chicago is nonstop fun.
Sleep: If you fancy old-fashioned luxury hotels, Chicago offers endless options; many of the city's hotels feel like throwbacks to Chicago's glory days as the business-and-industry capital of the Midwest. For the rest of us, however, Sax Chicago hotel is a welcome departure, with soft, light colors and a clean-lined, European-like look taking the place of the mahogany and marble bathrooms of the classic business hotel.(Photo courtesy of The James Chicago)

Richer than the average boutique, and more stylish than the typical luxury hotel, The James Chicago has swank rooms furnished with familiar designer pieces — rescued from the brink of minimalist boredom by an edge of decadence. Downstairs, David Burke's Primehouse serves Kentucky-raised beef dry-aged on the premises.


Eat & Drink: Despite its trendy popularity, Purple Pig is not to be missed. The Mediterranean-style small plates, impressive wine and beer list, and easygoing vibe keep this gastropub hopping. If you're looking for fresh, locally sourced ingredients that change daily, savor the refined food of Nightwood. The ingredients show their true flavors with simple sophistication.


Henri is a juxtaposition of old-meets-new with its French-American menu and European-style ambiance. Classic dishes are updated with a modern twist at this serene newcomer. You instantly get a cool vibe when you walk into the converted loft space of The Girl & the Goat. Top Chef winner Stephanie Izard continues to push the limits with her over-the-top creations (pictured). (Photo courtesy of Flickr/KidItamae)


Play: Give taxis a break and splurge on a pair of Euro wheels from Wicker Park's Copenhagen Cyclery. With bikes from Danish cycle-maker Velorbis and Italy's Abici, the bikes are sleek and sturdy with a vintage look. Make sure to check out RideTheCity.com, the best new way to get from Point A to Point B atop a bike seat.

Grab a Paddle: Rent a stand-up paddle board from the Great Lakes Board Company at North Avenue Beach. The operation runs out of a tiny canvas-covered kiosk near the entrance. Start with an hour-long lesson that covers all the basics or opt to just take out a board and fend for yourself. (Photo courtesy of Flickr/isabelle.puaut)

Take an Architectural Tour: The Chicago Architecture Foundation offers expert-led tours which interpret the city's iconic architecture; or try this Architecture Cruise which sails you to the architecture gems in this birthplace of the skyscraper, which Frank Lloyd Wright called the place where modern architecture began.


More from our friends over at TheDailyMeal:
.

Chicago Map

.
.

Luxury Hotels in Chicago

.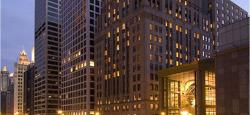 Conrad Chicago
Romantic, Business, Family Friendly, Pet Friendly, Tourism, Nightlife, Culinary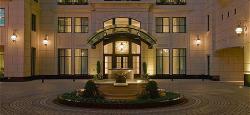 Elysian
Romantic, Business, Spa, Pet Friendly, Wedding, Resort, Luxe Superior