By Sara Cardoza Jul. 18th, 2012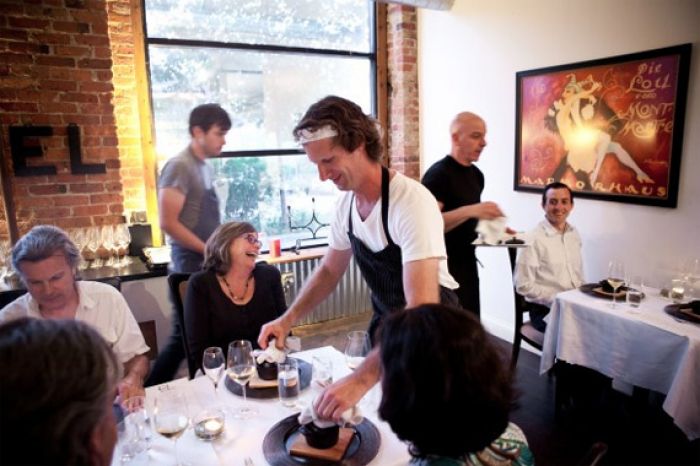 Photo Courtesy of EL Ideas
Located in downtown Chicago off of a hidden back alley street, EL Ideas is an innovative restaurant with only 16 seats. The intimate setting lends the feeling of dining at a dinner party, rather than a restaurant, and features playful, contemporary cuisine. EL Ideas was named, not only for the Chicago city transit system, but as an abbreviation for "Elevated Ideas in Cuisine and Dining."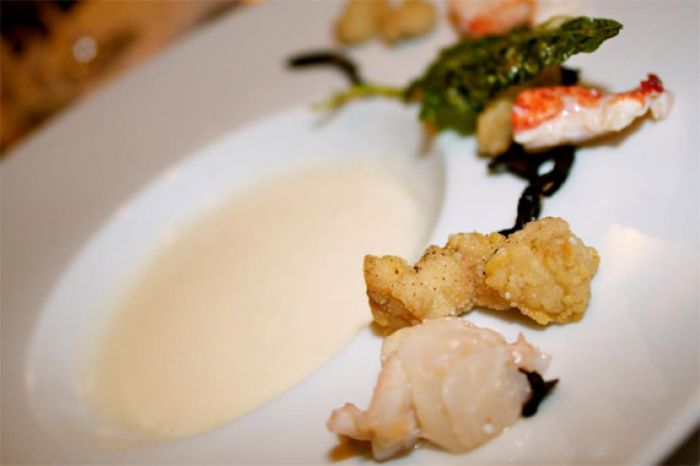 In keeping with this theme, EL Ideas menu shifts constantly, reflecting seasonal ingredients as well as sparks of culinary inspiration. Examples of dishes found on the menu include Tasmanian trout, prepared with cucumber, green almond and verbena a well as burratta prepared with summer truffle, gooseberries, and white asparagus. Chef Phillip Foss is the creator behind the restaurant, having situated the 16 tables inside of the kitchen, offering guests a first-hand look at the art of preparing, plating, and serving a fine meal.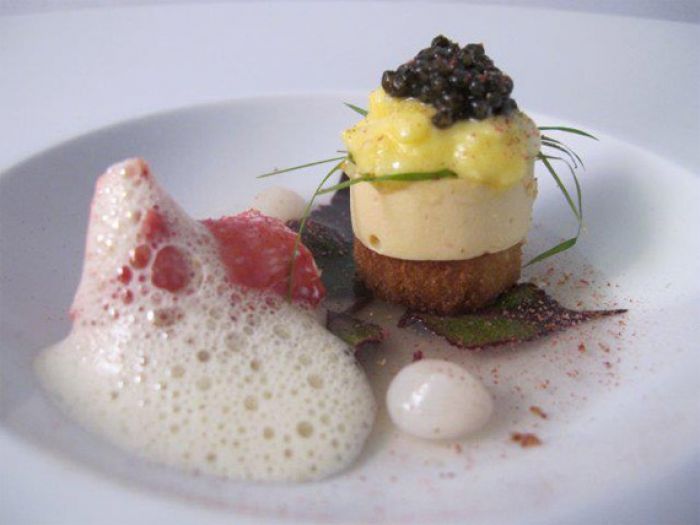 The motto of Chef Foss is to "Question Everything," driving the culinary artist to experiment, push the envelope, and redefine flavor combinations. With experience in cities across the globe, ranging from New York City and Brazil to Bermuda and Jerusalem, Chef Foss brings an exotic range of skills to EL Ideas tables. The setting of the restaurant and the communal manner in which the meals are served lends a warmth and openness to the experience, encouraging after-dinner discussion, photographs with the team, and even opportunities to help out a little, if desired.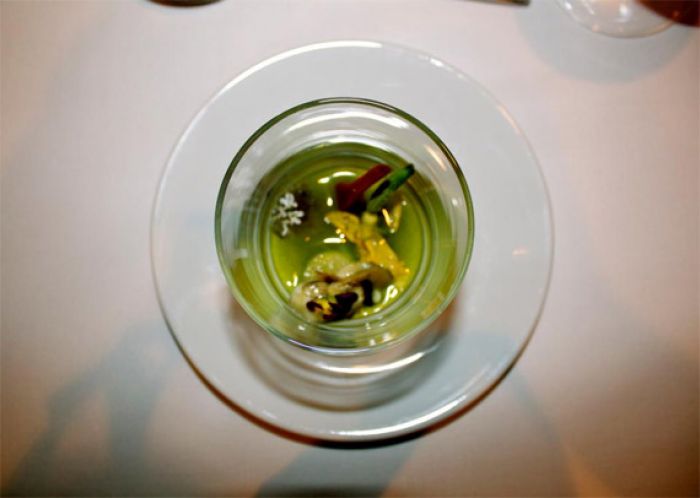 Originally, because of its popularity, reservations could only be obtained from a lottery. El Ideas now accepts phone call and email requests for dinner. The price is $135 per person, for about 12 to 14 courses. El Idea also has a BYOB program, allowing guests the flexibility of bringing their favorite beverage to be served during the meal.
To learn more visit
ElIdeas.com
Sara Cardoza
Sara graduated from the University of Mary Washington in Fredericksburg, Virginia with a degree in creative writing. As a military child she spent her childhood living and travelling overseas which shaped her passion for travel, language, food, and intercultural exchange. She has recently joined the JustLuxe editorial team....(Read More)