Emyr Thomas View Profile

Concierge Service Founder | Bon Vivant
Le Meurice Hotel in Paris | Dedication to the Arts
Sep. 8th, 2011 | Comments 0 | Make a Comment
Photos Courtesy of Le Meurice and Guillaume de Laubier
Steeped in history since it first opened its doors in 1835,
Le Meurice
majestically holds court on the Rue de Rivoli with the beautiful Jardin des Tuileries, one of Paris's most striking parks, directly opposite. With Place Vendôme and Rue Sainte-Honoré also mere minutes away, Le Meurice must surely be one of the most desired addresses in Paris.


The 18th-century architecture, modern design touches and the latest in contemporary comfort and elegance create a truly resplendent modern palace hotel. At each moment spent in the confines of the hotel, there is someone one step ahead and one step behind, making sure that every whim and desire are taken care of. Doors open, chocolate arrives in your room and drinks appear at the bar even before you realize that you want them. But then, of course, you realize you do.


But it is not the service alone that makes Le Meurice special. The Louvre, Arc de Triomphe, Tour d'Eiffel — all Paris' great monuments, revered throughout the world— are visible from some of the rooms, allowing guests to be a tourist merely by glancing out the window. However, some of Paris' most interesting history has occurred within the hotel itself. A guest book including princes, statesmen, artists and even a celebrity dog make you feel like the world comes to you at Le Meurice and that you will not miss a beat if you never set foot outside.

The 160 rooms and suites are elegant, classic and luxurious in the style of Louis XVI, while the suites feature huge walk-in wardrobes and exquisite marble bathrooms, complete with Penhaligon's products, and the Belle Etoile penthouse has its own private lift, butler's pantry and 360° views from its rooftop terrace.


The hotel excels with its restaurant offerings— three Michelin stars are found on the plates of the main dining room, which is decorated with ancient mirrors, chandeliers and frescoed ceilings, with perfectly placed tables and views over the Tuileries Gardens. For those looking for something more relaxed but still opulent and just as glamorous, there is Restaurant Le Dali, named after Salvador Dali who spent at least one month every year at the hotel, along with many other famous artists, and whose influence is clearly felt throughout the hotel.

My lunch consisted of a peppery gazpacho amuse bouche followed by a milky, creamy burrata with salad, pine nuts and tomato shavings, with a main course of lobster with fine elbow pasta, Parmesan, asparagus and edible gold, all of which was expertly executed with impeccable service. The main dining room had clearly dropped a few Michelin tips along the way and Le Dali would stand up to the competition of Paris's other top tables on its own accolades.


Bar 228, with its live jazz and dark wood design, brings out your inner Jay Gatsby with decadent cocktails served in big crystal tumblers. For those in need of pampering, there is also a spa with expert therapists to help you look younger, more relaxed and glowing.

Breakfast in bed at Le Meurice is the ultimate Parisian indulgence— a trolley with crisp white linens arrives with a perfectly positioned rose on the tray, stunning silverware and truly exquisite croissants, while the daylight streams gently through the windows. Le Meurice is regal, glamorous and charming, expertly showing how a grand hotel can be anything but stuffy.

True to its heritage, its former guests and its interest in the arts, Le Meurice once again hosts its annual Meurice Prize for contemporary art in October, which provides financial support to

help an artist on the French scene gain international recognition. For further information, please visit LeMeurice.com/
Featured Luxury Hotels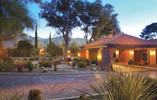 Tucson, United States
Canyon Ranch in Tucson
Enjoy endless healthy pleasures at Canyon Ranch in Tucson, the world's premier...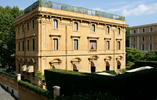 Rome, Italy
Villa Spalletti Trivelli
Of all the boutique hotels in Rome, Villa Spalletti Trivelli is the paradigm,...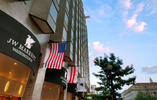 Washington, United States
JW Marriott Washington, DC
The JW Marriott Washington, DC is a luxury downtown Washington, DC hotel...
Vancouver, Canada
The Fairmont Hotel Vancouver
The Fairmont Hotel Vancouver, a 'Castle in the City', is a landmark hotel in...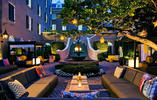 New Orleans, United States
W New Orleans - French Quarter
A quiet spot in the city that purrs with nightlife during even the sun-drenched...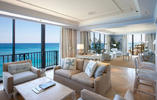 Palm Beach, United States
The Breakers Palm Beach
A spectacular resort destination on Florida's Atlantic coast, The Breakers Palm...