By JustLuxe Team Feb. 9th, 2012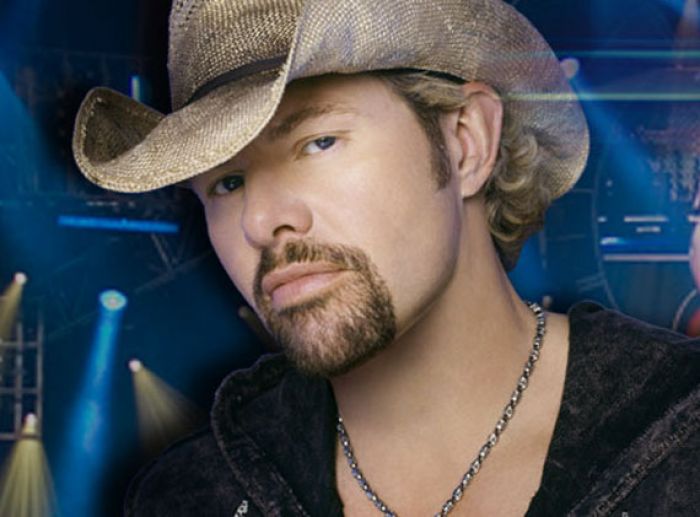 Photo Credit Toby Keith's Official Page/WildShot.com
Country music icon and entrepreneur, Toby Keith, will debut his Wild Shot Mezcal at the 27th annual Nightclub & Bar Convention in Las Vegas. It will be held March 12-14 at the Las Vegas Convention Center and is the only show of this magnitude that caters to authorities in
Las Vegas clubs
and the bar industry nationwide. This three day affair includes workshops, parties, music showcases, celebrity appearances, awards and more.
Nightclub & Bar Media Group (NCB) is responsible for the annual conference which attracts more than 31,000 professionals in the nightlife scene. And as a preeminent resource, each year the NCB showcases the most cutting-edge promotional tools while also providing beverage training and shedding light on the latest consumer trends.
On March 13, Keith will officially start this year's convention with a ribbon-cutting ceremony. President of the Nightclub & Bar Media Group, Jon Taffer, among many others, have expressed their excitement to have Keith kick-start the 2012 affair. "We are so honored and privileged to have superstar Toby Keith at this year's Nightclub & Bar Show," said Taffer. "His talents don't end on the stage or in the recording studio, with his newly debuted Wild Shot Mezcal, he is already making his mark in the restaurant, bar and spirit world."
Keith, who was recently named "Artist of the Decade" at the end of 2011, is equally excited to not only participate, but to introduce his newest accomplishment, Wild Shot Mezcal at this year's convention. When asked, Keith said, "I am looking forward to the Nightclub and Bar Show. We are going to have fun, drink some Wild Shot Mezcal and proceed to party." With its debut, Keith can now add drink expert to his growing list of talents which also include entrepreneur, producer, actor, and double-platinum chart topper.
Made in San Luis Potosi, Mexico, Wild Shot Mezcal uses perfectly aged Maguey plants (green agave) to lend the beverage a uniquely smooth and smoky flavor. Its process includes harvesting the agave by hand and cooking for two days. The 'piñas' are then mashed on a circular milestone turned by a team of mules to extract the honey juice. After fermentation, the 'pulque' is distilled twice in copper pot stills. The Silver is bottled immediately while the Reposado is aged for two months in oak casks. While similar to tequila, Mezcal has not been quite as popular as its cousin in the United States. However, with Keith's backing at this year's highly anticipated Nightclub & Bar showcase, Wild Shot Mezcal is sure to make a splash.For more information visit
NCBShow.com
Find more
Las Vegas Events
JustLuxe Team
The JustLuxe Team strives to bring our members and readers the very best in luxury news and conversations. We love to hear your opinions and suggestions, but most of all, we love to interact with you. ...(Read More)