By Sara Cardoza May. 25th, 2012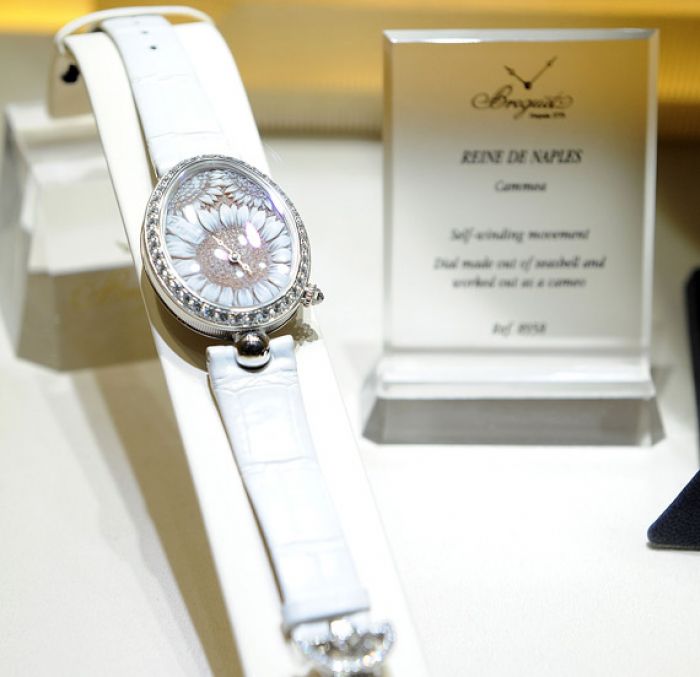 Photo Courtesy of Breguet
Breguet, maker of some of the
best luxury watches
in world, is continuing to celebrate the 200th anniversary of the invention of the wristwatch with its Queen of Naples exhibition in its Las Vegas boutique. The anniversary is truly an event, honoring the achievement for developing the first time piece of its kind in the world. In 1812, the company delivered the first wristwatch to the Queen of Naples, Napoleon Bonaparte's sister Caroline Murat.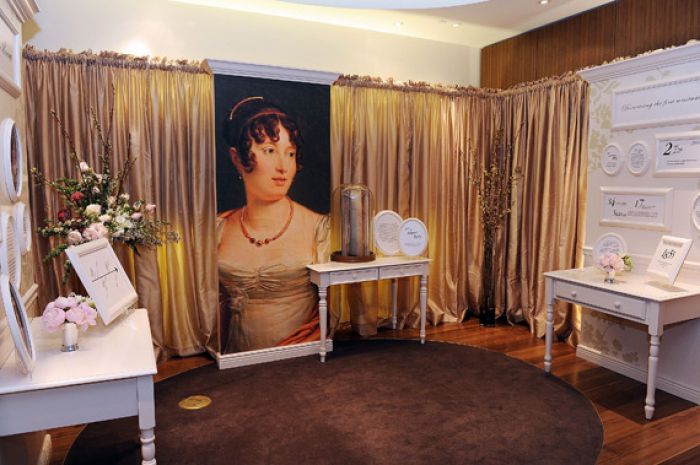 The exhibit celebrating the milestone event first launched in Geneva and is now travelling internationally. Although the original time piece cannot be found, a historically inspired line of
women's luxury watches
, titled Reine de Naples, featuring a silver dial, Arabic numerals, and a bracelet of woven gold thread has been produced exclusively for the anniversary exhibit. Breguet USA brand president, Michael Nelson, hosted a cocktail reception on Wedneday May 23 at the brand's fifth U.S. boutique to kick off the Las Vegas portion of the global show.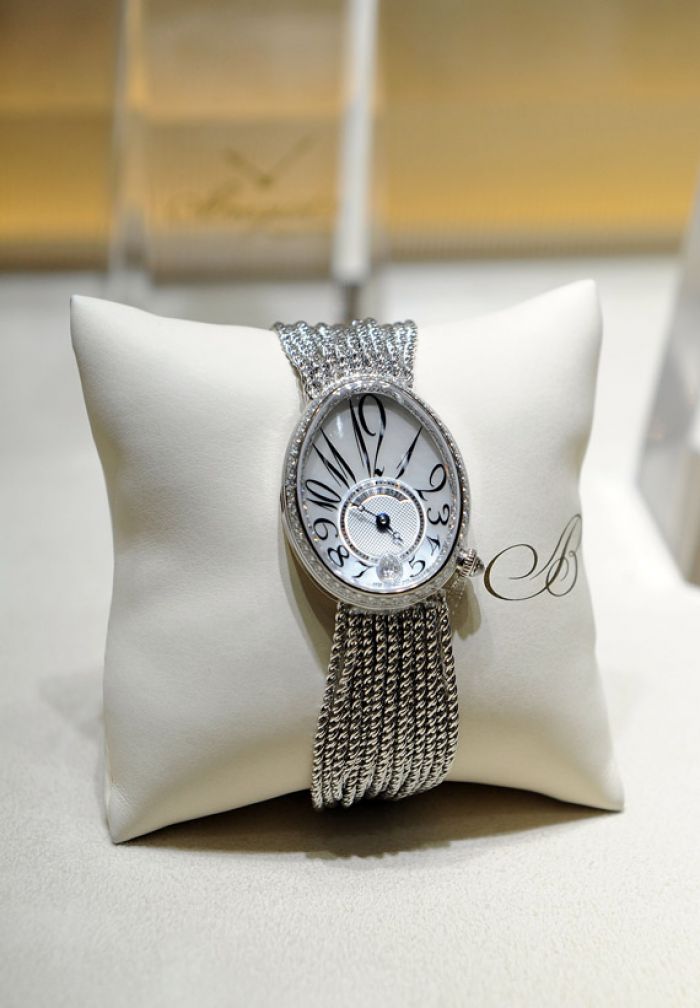 The
Breguet
exhibit, which details a historical background of the company and its royal ties is said to "represent an authentic ode to femininity," and " is further enriched by a selection of exceptional Haute Joaillerie creations." The exhibition will remain on display in the Las Vegas boutique until June 3rd, and the celebration will conclude in a grand finale in September at the elegant resort in the Gulf of Naples.
To learn more visit
Breguet.com
.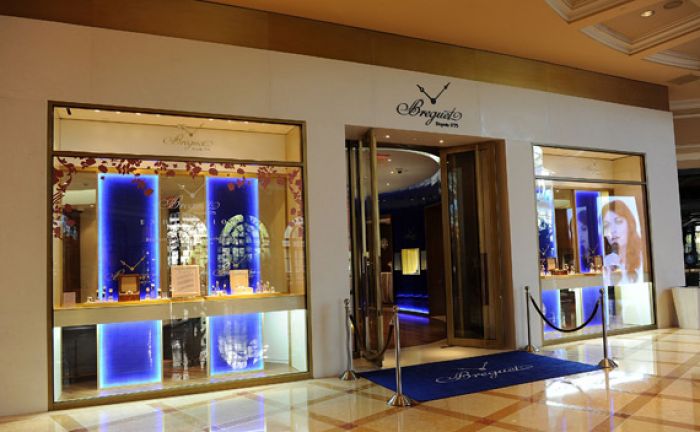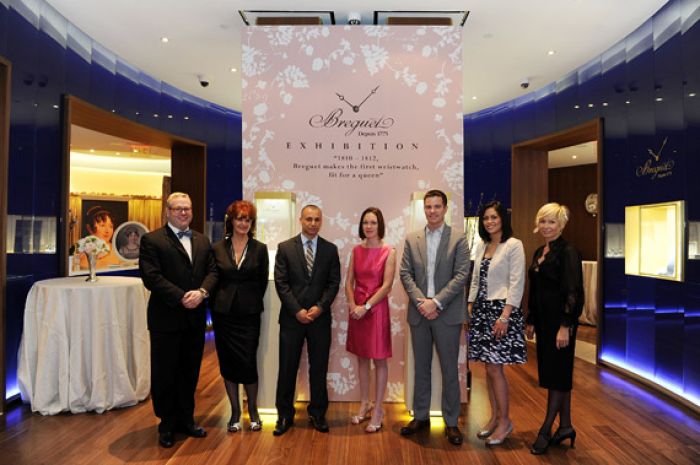 Sara Cardoza
Sara graduated from the University of Mary Washington in Fredericksburg, Virginia with a degree in creative writing. As a military child she spent her childhood living and travelling overseas which shaped her passion for travel, language, food, and intercultural exchange. She has recently joined the JustLuxe editorial team....(Read More)