Oct. 15th, 2012
ARIA Resort & Casino Las Vegas Welcomes Javier's, Fine Mexican Cuisine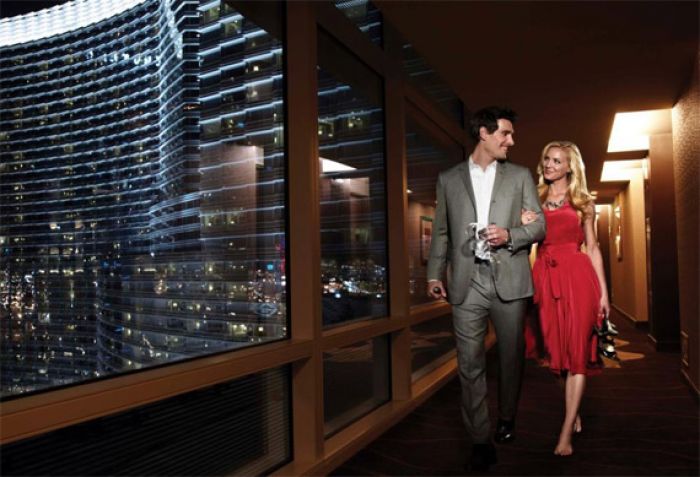 Photo Courtesy of ARIA Resort & Casino
Las Vegas'
ARIA Resort & Casino
is getting a little taste of Southern Californian Mexican flavor with the opening of Javier's regionally inspired cuisine inside the ARIA Resort & Casino. Javier's menu will feature Mexican-style fare including steaks, chicken, seafood, and vegetarian dishes. "The dishes we present at Javier's are derived from generations upon generations of my family's recipes," said Co-Founder Javier Sosa, "You will not find Mexican flavor like this anywhere else in Vegas."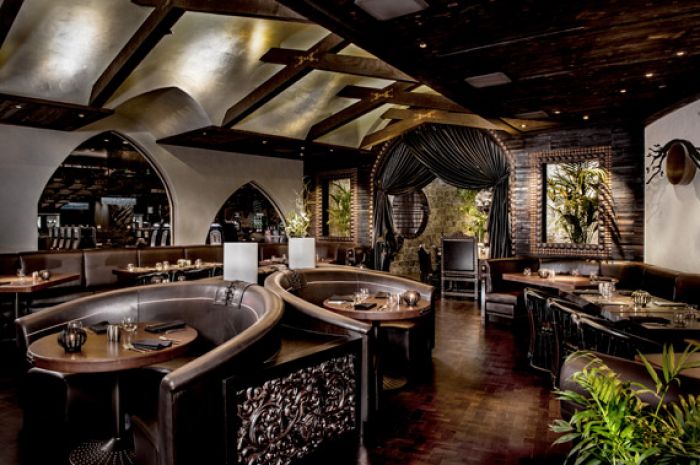 Designer Dodd Mitchell was responsible for creating a lively ambiance to serve as a backdrop for the cuisine, pairing Mexican-influenced colors with strong-lined architecture and leather accents, including booths with backs laced up like corsets. The lounge is punctuated with 4,000 clavos, or nail heads, which further accent the dramatic, yet sensual décor. Both the furniture and culturally-inspired adornments, such as the hand-crafted Guadalajara pottery, vintage belts, and abalone tiles were custom made for ARIA.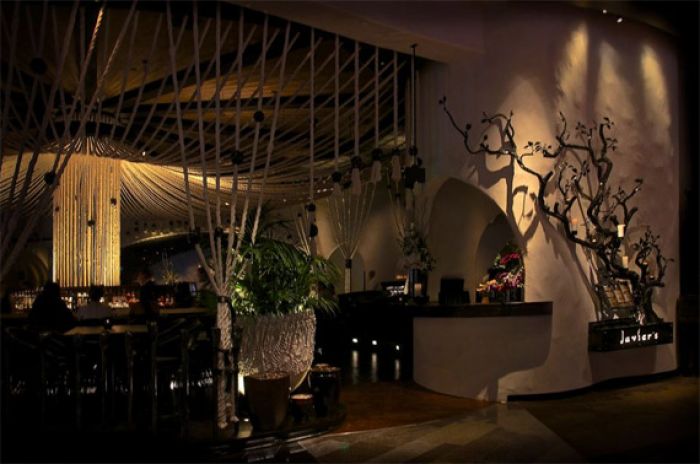 Javier's also features the world's largest piece of chainsaw art. Weighing in at nearly 3,000 pounds and spanning 25 feet, the incredible piece of artwork was carved by artist J. Chester Armstrong. It depicts several panels on which Mayan creationism and Mexican history play out. Dia de los Muertos skeletons are strung across the five part journey, laughing, weeping, dancing and falling in love, as viewers follow them from the Tree of Death to the Tree of Life.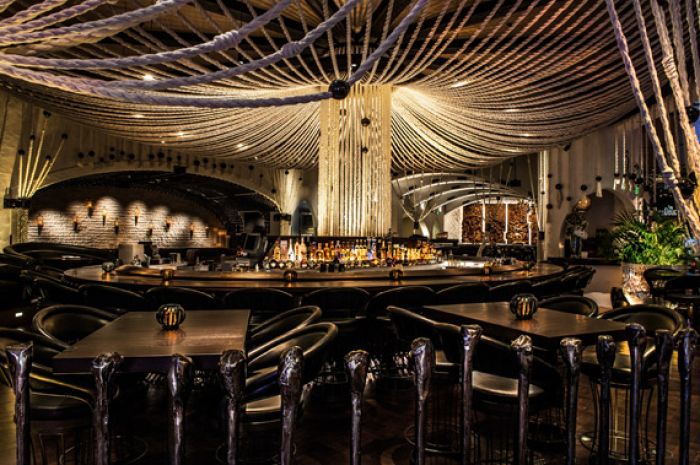 In addition to the menu of delicious eats, guests can enjoy signature cocktails, a collection of vintage and varietal wines, and a jaw-dropping selection of tequila from Javier's "tequila tree" underneath a woven canopy at the restaurant's main bar. Made from African Ziricote wood, the bar also includes state-of-the-art phone charging unites. For those wishing to plan a special event at Javier's, the location has a private dining room, seating 20 which will make guests feel as if they have been transported to an era of Spanish royalty surrounded by elegant "agave leaf" chandeliers and hand-carved, wooden accents.
Read More on
AriaLasVegas.com
You might like :
Best Las Vegas Restaurants
.

Las Vegas Map

.
.

Luxury Hotels in Las Vegas

.



Bellagio Las Vegas

Romantic, Business, Family Friendly, Spa, Casino, Wedding, Resort, Luxe Superior, Tourism, Nightlife, Culinary