Oct. 18th, 2012
The Re-envisioned Blue Man Group Dives Into the Monte Carlo Resort & Casino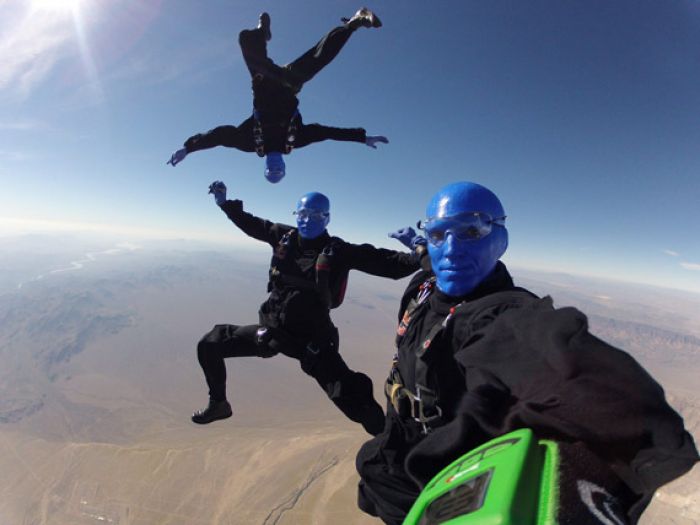 Photo Courtesy Jeff Provenzano/Blue Man Group
For the first time in twenty years, the ever vibrant and always entertaining Blue Man Group has revamped the entirety of their show. The group, aerial trained by international partner Red Bull and the Red Bull Air Force, got the new show off with a bang, leaping from 7,000 feet and landing in front of the
Monte Carlo Resort and Casino
—the Blue Man Group's new home. Blue Man Group Founder Chris Wink said, "Our creative team has been working for two years to propel Blue Man Group's indescribable celebration of art, technology and music to a whole new level for the Monte Carlo production. Audience members will be enveloped in a one-of-a-kind, colorful and interactive experience that only Blue Man Group can provide."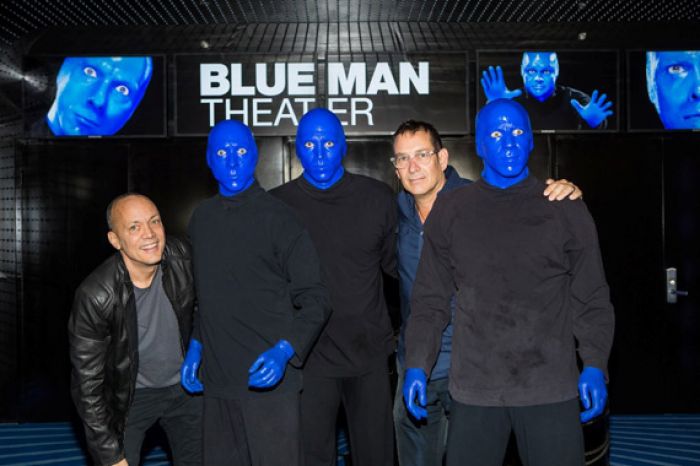 The new show line-up will include a pre-show music and light experience, featuring drums and "mad scientist" conductor, as well as a Percussipede—a winding centipede constructed of instruments, musicians, robots and puppets. The puppets included in the show were designed by the talented 3-D designer Michael Curry and will perform alongside the newly minted Kukas, an assembly-line of comical robots. Smoke drums, a saucy Showbot, and a newly invented pipe-instrument (Neuronulum) are just a few more of the surprises awaiting audience members.

"Creating thrilling, exploratory and thought-provoking moments that make an impact on people is what Blue Man Group strives for every day," said Phil Stanton, Blue Man Group Founder. "We are excited to share our first new show in 20 years with Las Vegas." The AAA Four Diamond Monte Carlo, with its nearly 3,000 rooms, award-winning French cuisine, and stunning interior design is a hub in itself of colorful activity. The Blue Man Group's audiovisual mastery is the perfect complement to this lively Vegas vacation destination.
Read More on
MonteCarlo.com
You might like :
Best Las Vegas Resorts
.

Las Vegas Map

.
.

Luxury Hotels in Las Vegas

.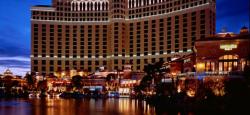 Bellagio Las Vegas
Romantic, Business, Family Friendly, Spa, Casino, Wedding, Resort, Luxe Superior, Tourism, Nightlife, Culinary