By Sally Farris Feb. 15th, 2013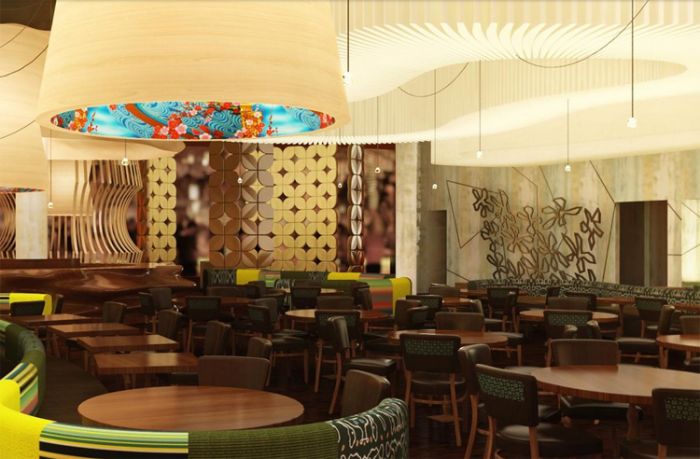 Photos Courtesy of Nobu Hotels
For almost 20 years Nobu Matsuhisa has been a name associated with luxury dining. Now the restaurant mogul is attaching his honored name to the first-ever celebrity chef-branded hotel in Las Vegas. Located as a boutique concept within Caesar's Palace
The Nobu Hotel
accepted its first guests February 4th, following extensive ribbon-cutting ceremonies. The ribbon-cutters included Chef Nobu Matsuhisa himself, actor Robert De Niro (who is a main shareholder in the restaurant chain), as well as hotel architect, David Rockwell. In keeping with the brand's recognizable look, the design is a "balance of luxury, fun, craft, and theater."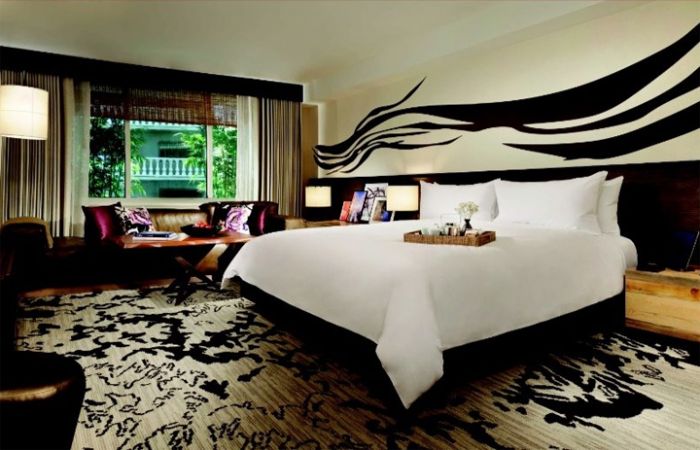 Rockwell and his firm especially designed the hotel's 181 guestrooms, 18 of which are sumptuous suites. The rooms are appointed simply, using natural materials that contrast with textured, oversized accents — a signature style of Las Vegas. The suites range from 1,000 to 3,500 square feet and are anywhere between one and five-bedrooms. The Sake Suite, as you probably guessed, is themed around the traditional Japanese beverage. In addition to the usual amenities, the 1,300 square foot guestroom offers a media room complete with billiard table, bar, and colorful atmosphere.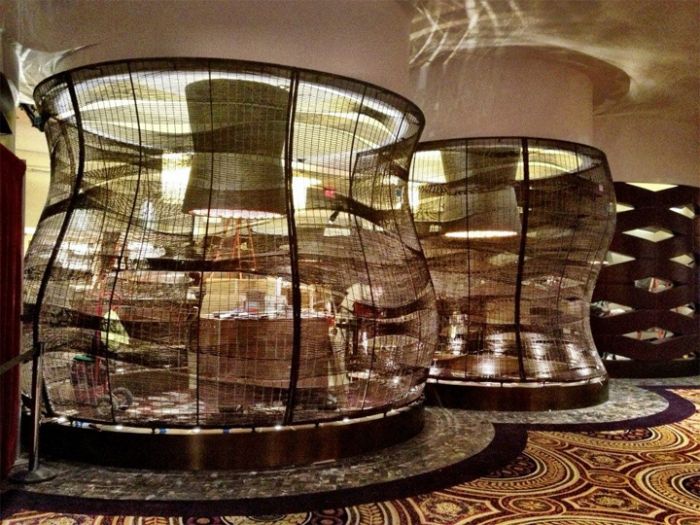 The hotel's restaurant and lounge, which will undoubtedly be the main attraction, is a whopping 12,775 square feet; it will also be the first NOBU to offer tepenyaki. It is also the largest Nobu Restaurant in the world, with over 320 seats and an impressive selection of signature dishes like Yellowtail Sashimi with Jalapeño, Squid Pasta, Black Cod with Miso and Rock Shrimp Ponzu Tempura.
Also exclusive to this location, the Yaki Menu includes grilled Jidori free range chicken, tenderloin of beef, Colorado lamb chops and Tasmanian ocean trout, which can prepared in the guests' choice of teriyaki, balsamic, wasabi or anticuchos sauce. Other specialties on the menu include brick oven dishes like Cabbage Steak with Truffles and King Crab Aji Amarillo Aioli as well as Kushiyaki skewers of Pork Belly Miso, seabass, and squid.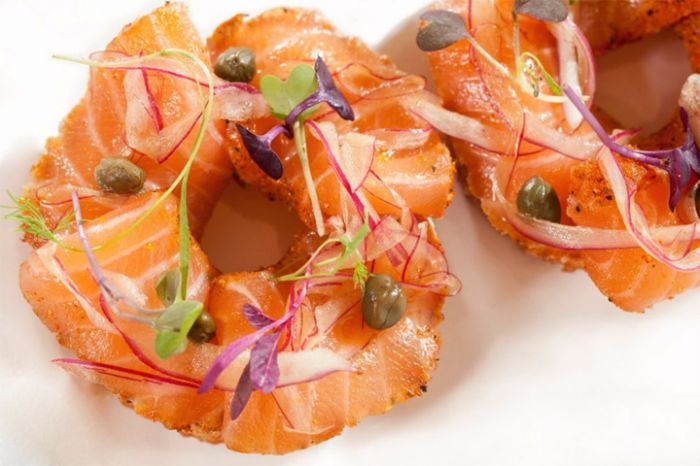 For in-room dining Nobu has introduced a breakfast menu that features more traditional fare like bagels and lox. But of course the Japanese flair remains with other options like bento-boxes filled with maki rolls, spicy tuna, California rolls, and soft shell crab along with the classic Nobu dishes.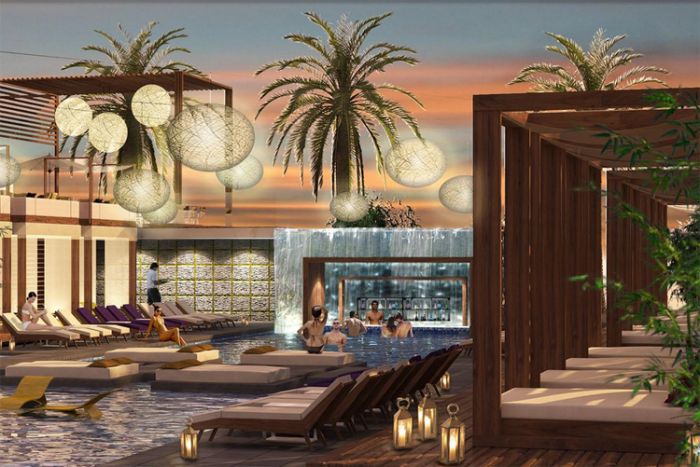 Like pretty much all of the hotels and resorts on the Strip, The Nobu Hotel combines two of the most important qualities in selecting a hotel: fine dining and luxury accommodation. But who knows, you could perhaps catch a glimpse of the great De Niro during your visit. That, in addition to the celebrity-approved cuisine, should be enough to convince you to give the Nobu Hotel a shot.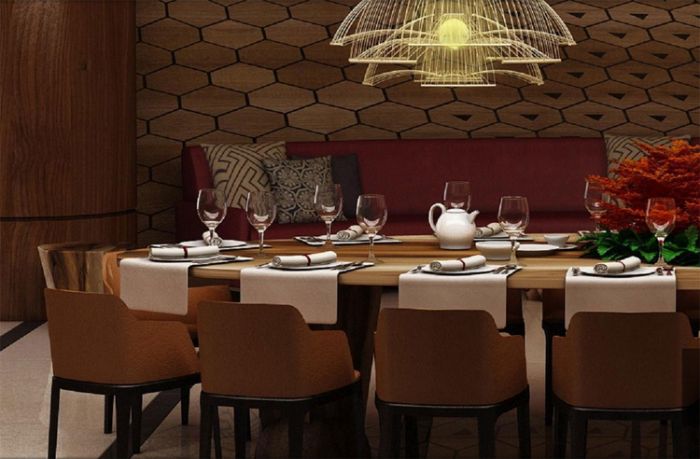 Sally Farris
A recent English graduate from Liberty University, Sally Farris has a passion for all things beautiful. Her upbringing in a Coast Guard family has allowed her to live in some of the most popular vacation destinations in the U.S. Currently based in San Diego, she writes for Creativeedgemusic.com, and recently began working as Assistant Travel Editor at JustLuxe. ...(Read More)