By Carol Driver Oct. 12th, 2010
London Nightlife:
Walking into McQueen is like walking into your
Steve McQueen
-obsessed trendy multi-millionaire friend's
New York
loft apartment.
The first thing I notice as my friends and I enter the glamorous bar is how spacious it is, and the stylish rich-chocolately masculine decor throughout.
There's the wooden floor, the dark-oak bar and matching leather Chesterfields dotted around the room, the chrome finishings add an Eighties feel as do the arty chairs and fur cushions.

And that's without mentioning the antlers hanging on the wall.

It's chic vintage Hollywood decor fused with a modern finesse — with a dash of ostentatiousness (jet black chandeliers) thrown in for good measure.

Only, this isn't New York, it's Shoreditch — a bustling part of East London which is awash with individual bars and original eateries.

The crowd in this part of the city are artsy, trendy and it's almost impossible to stand out — so the owners of McQueen have taken a risk. But it's paid off.

Taking inspiration from iconic figures of the silver screen, such as Audrey Hepburn, Marlon Brando, James Dean and, of course, Steve McQueen, you can't create anything other than a stylish masterpiece.


My friends — Claire and Jo — and I grab a sofa in the lounge bar area – the venue is split up into three areas, including the new restaurant Sean Marshall At McQueen and a basement club which oozes with a seductive but contemporary glam-rock atmosphere.

We kick off the evening with a bottle of champagne (from £45 to £330 a bottle) while looking at the impressive cocktail menu — inspired by golden-age drinks popular with Frank Sinatra and the Rat Pack — and listening to the chilled sounds from the DJ.

The staff are friendly — and passionate; they're happy to chat and recommend items on and off the menu and we're well looked after by the mixologist who cleverly guesses which cocktail would be suited to us purely by asking a few questions. It's impressive.

We arrived at McQueen early, but it's now about 9 p.m. and the place is beginning to fill up. Our food arrives — and it looks fantastic.

There was a lot to tempt diners — including some unusual items which you wouldn't expect to find in a trendy bar. We demolish two platters (£10 each) a Spanish-theme with Catalan ham, piquillo peppers, olives, manchego cheese and the second, a dish of vegetable crudities.

Next we shared a mini fish and fat chips (£6.50) and the 'Papillon' which was a grilled, spiced marinated tofu burger with tamarind and spring onion chutney with coconut bread and lotus crisps.

Considering it's 'just bar food', McQueen boasts high standards across the board — with dishes prepared fresh on site, unlike many venues which offer fast-food merely as a token offer to drunken revellers.

My friends and I relax and enjoy the evening — chatting to other drinkers, who include a mix of city workers, entrepreneurs and arty types. It doesn't seem overly pretentious.

Before we know it, the hours have whizzed by and we make our way home — a little giddy both from a fantastic evening and a fair few bubbles.

We'll definitely go back — it's a trendy fun bar with added quirks which make it fairly unique. And in my book, that really does make it the king of cool.

McQueen
55-61 Tabernacle Street
London, EC2A 4AA
www.mcqueen-shoreditch.co.uk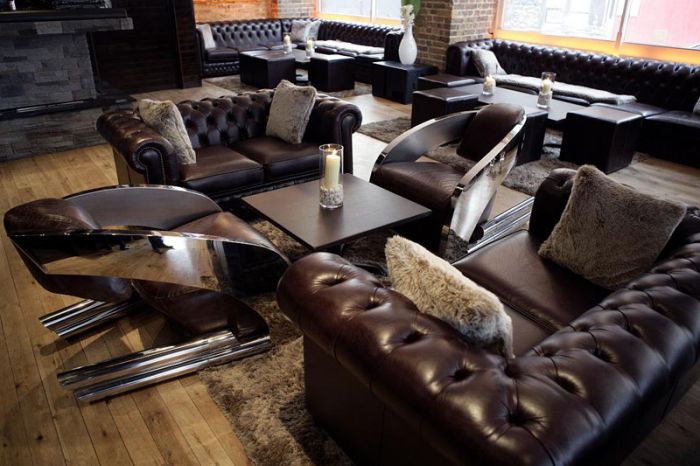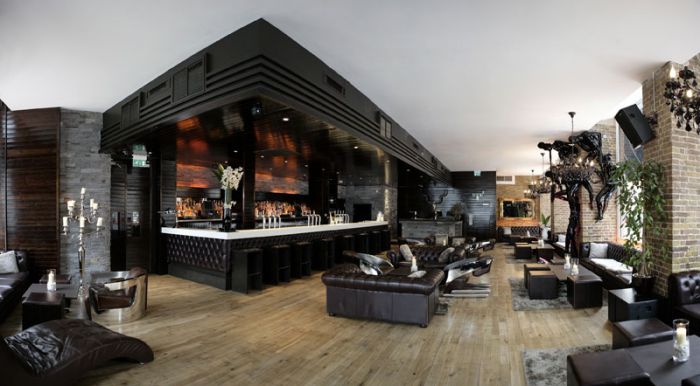 Carol Driver
Carol Driver is a journalist with more than 13 years' experience writing, subbing and editing at national and regional publications and websites in the UK. Carol is currently the group editor at TNT Multimedia, which has magazines in London, Australia and New Zealand. She previously worked at national newspaper website the Mail Online well as writing for a host of other publications. She has also ...(Read More)