Jan. 10th, 2011
New Cocktail Recipes Debut at The Met Bar London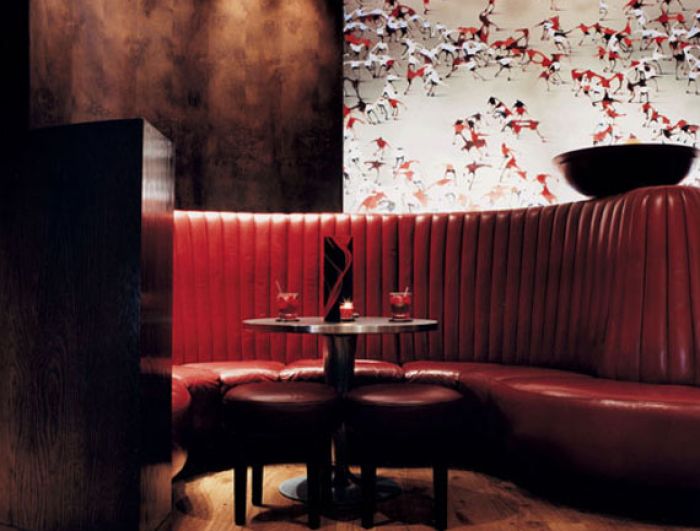 Food and Spirits:
Just because the festive season is over doesn't mean an end to the celebrations. Especially as The Met Bar has a completely revamped their
cocktail
menu.
The timeless venue, which is open to members and hotel guests, is embracing on-trend styles and paying homage to classic combinations. The new range pushes boundaries, yet keeps a fresh and appealing agenda.

The selection looks to the past to create the menu of the future. By redesigning and updating favorites and simplifying ingredients, award-winning head bartender, Lewis Wilkinson, has created a menu packed with tempting options.

The mixologists at The Met Bar are renowned for producing some of the best cocktails in London. Wilkinson tells JustLuxe.com, "Since the 1800s and the early stages of the mixed drink, the recipes that have lasted the test of time and flourished are as a result of their simplicity, emphasis on quality ingredients and the skill with which they are combined. It is these ideals that we at the Met respect and aim to honor with our new menu."

"By designing our drinks with classic cocktail guidelines in mind and by utilising high quality spirits we can provide a balanced menu of accessible variants using as much seasonal fruit as possible for a more natural coloration and flavor impact."

"We would also like to open the perception and appreciation of over-looked or perhaps misunderstood cocktail ingredients such as Port, Sherry and Genever. All of which are fully explored in our new menu," Wilkinson explained.

Based in Park Lane, The Met Bar, which is part of the prestigious Metropolitan Hotel, is a sleek, stylish and chic bar which has long been the choice of A-list celebrities.

The interior features deep club chairs and dark wine colored walls with abstract murals designed by British artist Jonathan Huxley. Lighting is soft and moody. It's renowned choice in music, including top London DJs such as Thomas H and Fink Barger, is sure to mean an electrifying night.




To make sure it is, here's JustLuxe.com's guide to The Met Bar cocktails:

Mayfair Knight: A simple yet complex combination of Dissarono Amaretto, fresh mint and Ramos Pinto 20 year Port, shaken and served straight up.

Kentucky Emerald: A combination of Maker's Mark bourbon, fresh basil, sugar, balanced with fresh lemon and grapefruit bitters, served long and topped with soda.

One Night in Rio: Organic Abelha Cachaca, organic agave syrup, fresh lime juice, organic British pear puree, shaken and strained into a coupe.

Dutch Cherry: A long and interesting mix of cherry liqueur, lemon juice, and sugar with a base of Bols Genever, topped with a dash of soda, served tall over crushed ice.

Firefly: Beefeater 24 Gin shaken with fresh raspberries, lemon, sugar and house-infused lavender maraschino.

The Met Bar
19 Old Park Lane
London W1K 1LB
020.7447.1000
www.metropolitan.london.como.bz
.

London Map

.
.

Luxury Hotels in London

.



Claridge's

Spa, Wedding, Boutique, Tourism, Culinary



Carol Driver

A journalist with more than 12 years' experience writing, subbing and editing at national and regional publications and websites in the UK.