By Emyr Thomas May. 17th, 2011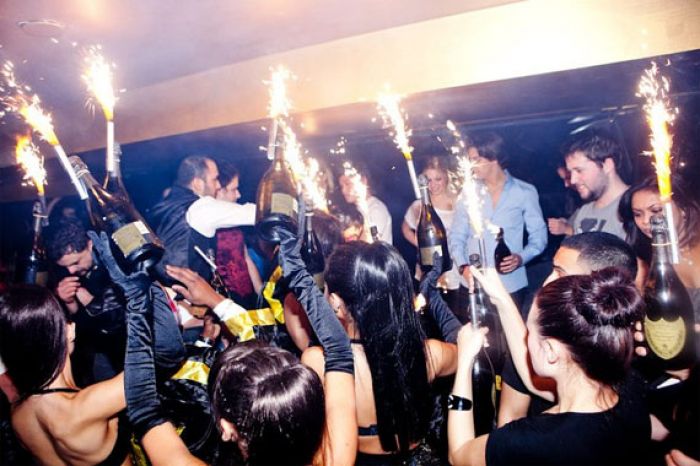 Photo Courtesy of Whisky Mist
On September 15 and 16, 2011, 80 exclusive parties will be held at high-end venues across the globe, all launching within 24 hours of each other, with 80,000 guests in attendance.
Inspired by the adventures of the fictional character Phileas Fogg, the intrepid explorer who tried to circumnavigate the world in 80 days, "The Global Party" will set out to be the ultimate soiree in the name of raising money for worthwhile charities worldwide. The charities include the Nelson Mandela Children's Fund, ARK (Absolute Return for Kids), Give Them A Sporting Chance and Virgin Unite.

The parties will be held at some of the most exclusive venues in the world. Venues that have already confirmed include The Kress in L.A., Rain Nightclub and Moon Nightclub in Las Vegas, Whisky Mist, Boujis and Bungalow 8 in London, Nikki Beach in Marrakech, Play in Hong Kong, Greenhouse and Mynt Lounge in Miami and Greenhouse and Core in New York.

Each guest will receive a black gift box containing two silver "Key-2 Luxury" key rings giving the holder access for life to the Key-2 Luxury world of thousands of personal contacts and exclusive privileges.

The official launch party will be hosted in the Natural History Museum in London one week before on Thursday September 8. The worldwide journey will begin in London on Thursday September 15 with an exclusive dinner on The Orient Express train. Combining the most exclusive venues with the best luxury brands and worthwhile charities will ensure this party will be one to remember for a very long time.

To purchase individual tickets, go to theglobalparty.com/charitytickets and for corporate tickets, go to theglobalparty.com/corporatecharitypackages. Mention JustLuxe in the "Where did you hear about us?" section to ensure your application is considered.


Kress L.A. Rooftop
Rain Las Vegas
Moon Las Vegas
Nikki Beach Marrakech
Emyr Thomas
Emyr Thomas is the founder and director of Bon Vivant, a concierge service and luxury travel company with an emphasis on providing great personal service. We specialise in every travel, leisure and lifestyle need that you don't have the time, inclination or expertise to do yourself so you can maximise your free time. Based in London with global coverage. Please visit our website at www.bonviva...(Read More)