By Carol Driver Nov. 11th, 2011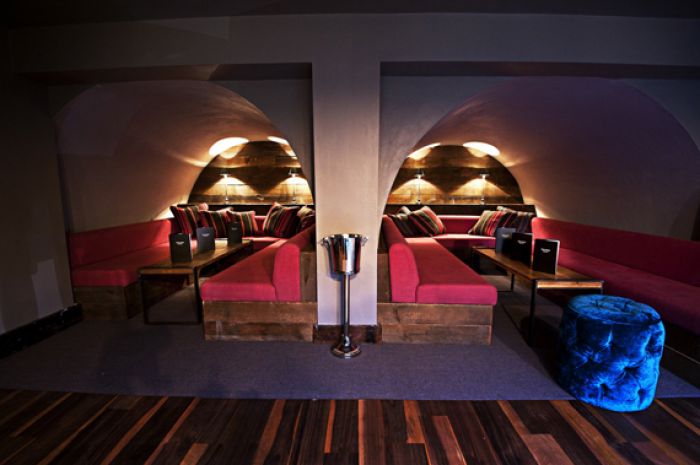 Photo Courtesy of Archer Street
There's a cool new
cocktail bar
opening in trendy Soho in Central London. Archer Street will have the same ethos as a member's only venue, appealing to a more sophisticated crowd.
As the first exclusive Billecart-Salmon Champagne bar in the capital, the bar will have a tempting drink menu, featuring exclusive concoctions including Dawa, a Kenyan drink which translates as "magic potion." There is also a refined and diverse wine list as well as healthier drinks such as coconut water.

Inside, the luxurious, laidback lounge areas will be set over two floors and dotted with comfortable velvet sofas and button-back armchairs. The upstairs bar features large French windows, distressed wood paneling and plush velvet stools. The downstairs area has an après ski feel with reclaimed rafter board walls, striped cushions, quirky mirrors, and a long bar covered in antiqued steel panels.

A calendar of themed evenings has also been created with a monthly specialty soiree. Celebrities will be invited to host their own evenings in the bar, giving a percentage of the proceeds to their elected charity. Each host will be able to choose the theme of the evening and select the playlist of the DJ and take a turn behind the bar.

Archer Street will be bringing the Italian 'aperitivo' tradition to London, by offering complimentary pre-dinner bites between 6 p.m. and 7:30 p.m. For more details visit ArcherStreet.co.uk.


Carol Driver
Carol Driver is a journalist with more than 13 years' experience writing, subbing and editing at national and regional publications and websites in the UK. Carol is currently the group editor at TNT Multimedia, which has magazines in London, Australia and New Zealand. She previously worked at national newspaper website the Mail Online well as writing for a host of other publications. She has also ...(Read More)