By Carol Driver Dec. 20th, 2012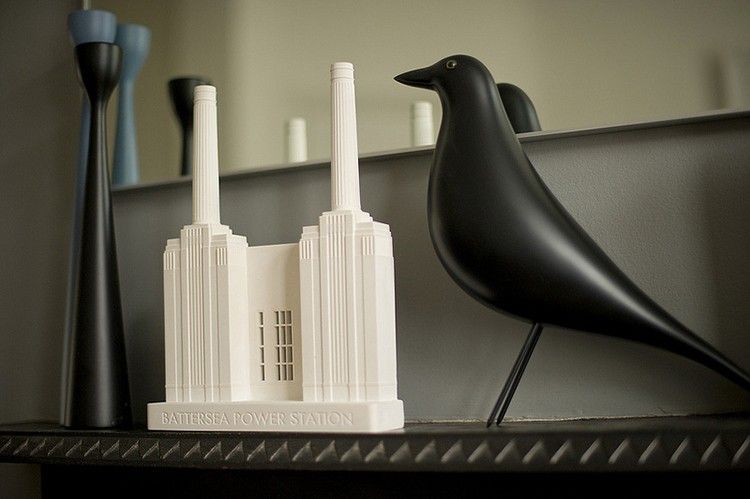 Photo Courtesy of Chisel & Mouse
Give a unique gift with a difference this Christmas, with a handcrafted model by Chisel & Mouse. It's the ultimate way to collect landmarks from around London, with these intricate, iconic buildings. This miniature pieces of architectural heaven include Art Deco masterpieces like the Hoover Building (£129) and Battersea Power Station (£99); British Heritage classics like Buckingham Palace (£99) and Bodiam Castle (£99); and famous facades from across the pond like the Empire State Building (£129) and the Guggenheim (£99).
The artists behind this distinctive concept are Robert and Gavin Paisley, who wanted to get creative after working in a software company for 10 years. Robert says, "We were drawn to 3D printers and wanted to use these in our production. So we combined all three. We chose buildings we loved, used 3D printers to prototype our designs, and used traditional model making techniques to make the finished models."
The pieces can take weeks to create, from the concept to the "master" mold, then more than an hour to produce the finished piece. Made of strong plaster which has a reassuring weight and a smooth, cool finish, the eye-catching models make fabulous bookends and stylish ornaments. They are the perfect gift for those who appreciate art, design and beautiful things.
"Architecture resonates with people, architecture is art," Robert says. "Chisel & Mouse enables you to enjoy the buildings you love from the comfort of your living room."
Carol Driver
Carol Driver is a journalist with more than 13 years' experience writing, subbing and editing at national and regional publications and websites in the UK. Carol is currently the group editor at TNT Multimedia, which has magazines in London, Australia and New Zealand. She previously worked at national newspaper website the Mail Online well as writing for a host of other publications. She has also ...(Read More)