By Carly Zinderman Dec. 9th, 2009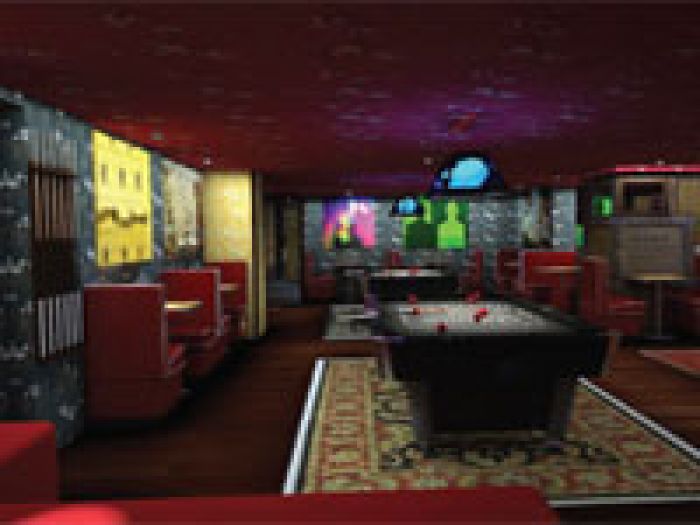 London Nightlife:
Earl's Court has a history of music, with legendary rockers playing in the venues and theatres that line the gentrified area. Now Miss Q's is bringing "sex, rugs and rock n roll" back, with a contemporary twist in a large capacity pool bar, diner and live music club/saloon.
Miss Q's is an homage to the days when rock was at a peak, as the latest venture from Nick Valentine and the first venture of Eddie Bloom, Jamie Bloom's son. Back in the day, Jamie was the owner of the Rainbow Theatre that hosted 70s rock icons including Jimi Hendrix, Frank Zappa and The Clash.
Influenced by Americana, the interior designed by Paul Daly Design Studio, offers a speakeasy vibe, filled with diner booths, American pool tables (with the Persian rugs of the "sex, rugs and rock n roll" word play beneath) as well as collection of rock memorabilia and a retro pinball machine. Spaced around the venue are 7 plasma TV screens which show major sporting events and live music dvds.
As music is a major influence at Miss Q's, the stylish club features an eclectic mix of DJs playing everything from 50s to the present with a varied mix of house tunes. In addition, guests can shoot pool while listening to live acts including some of the best established and upcoming acts in a stripped-down, semi-acoustic environment.
In between sets, chow down on classic American diner fare and a wide range of favorite beverages: wine, draft and bottled beers, ciders and tequilas and classic cocktails in the lounge bar.
Whether your night on the town includes a burger and beer, or dancing to the DJ, Miss Q's has got it all in modern celebration of a classic favorite.
For
JustLuxe
Carly Zinderman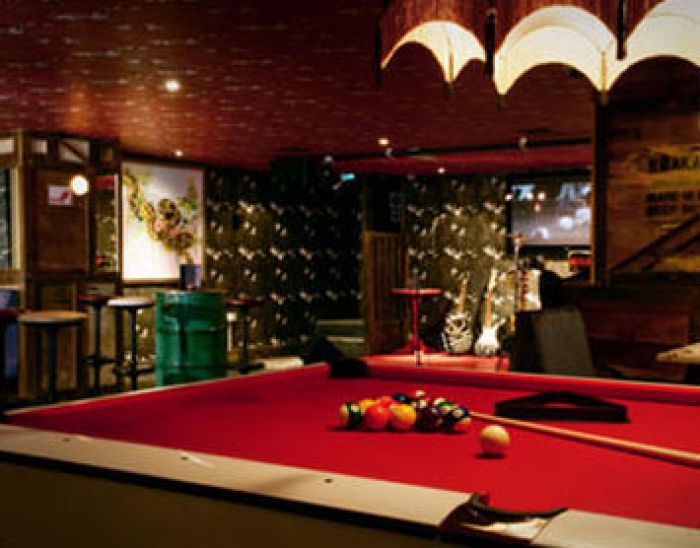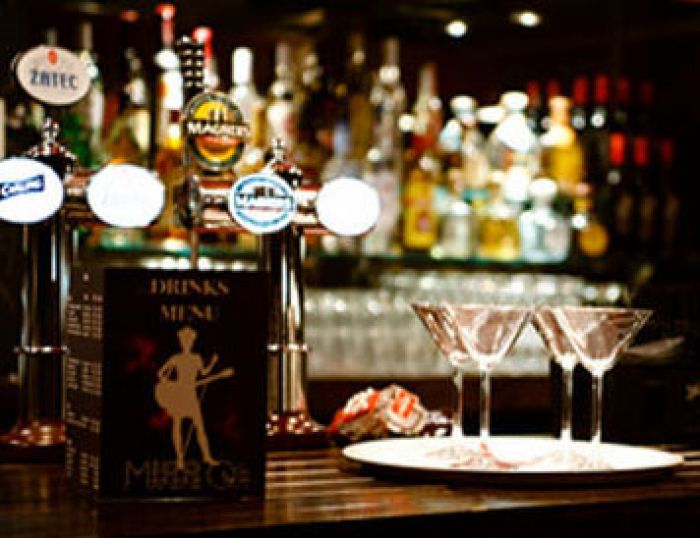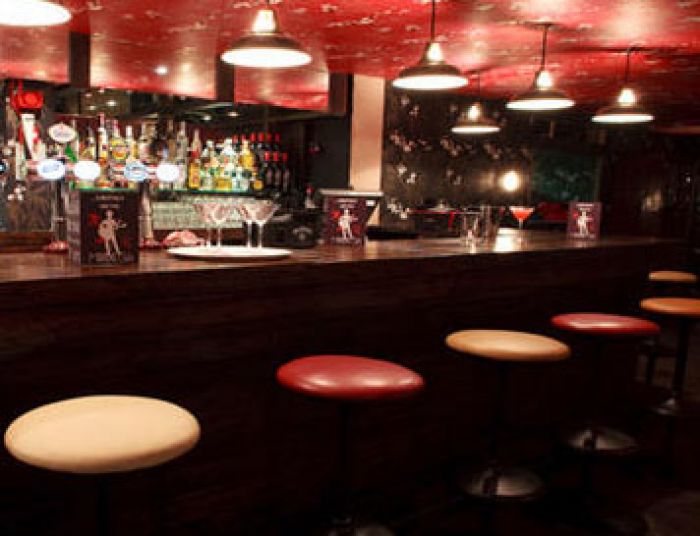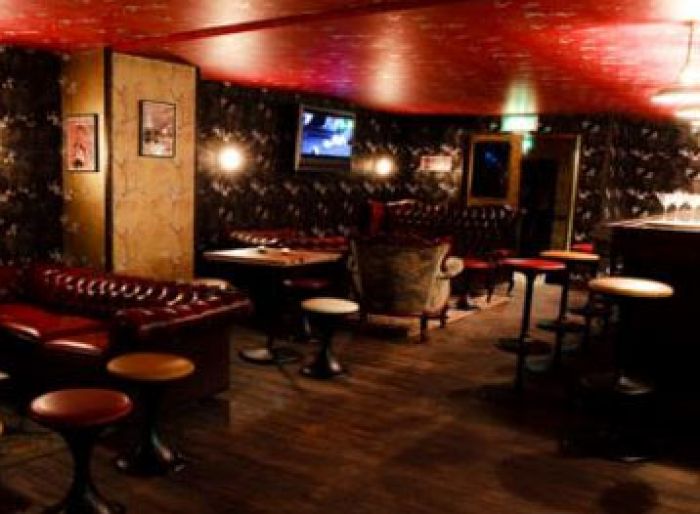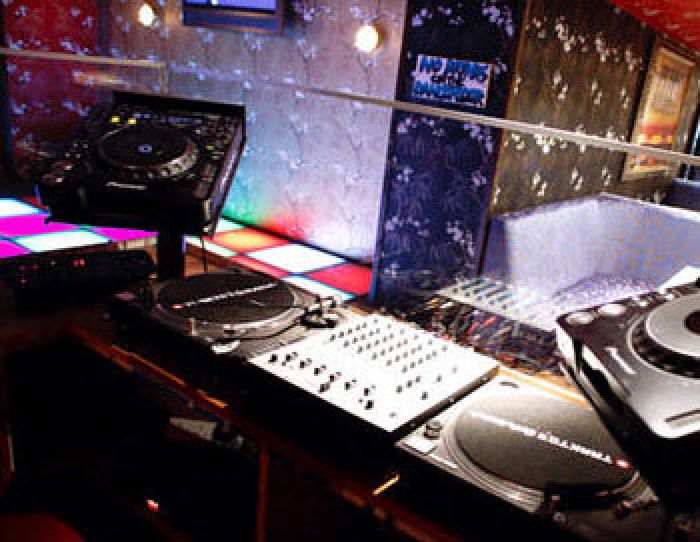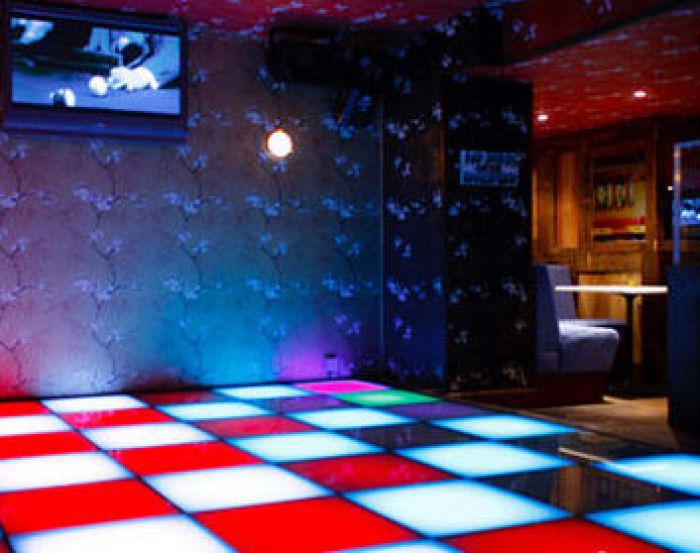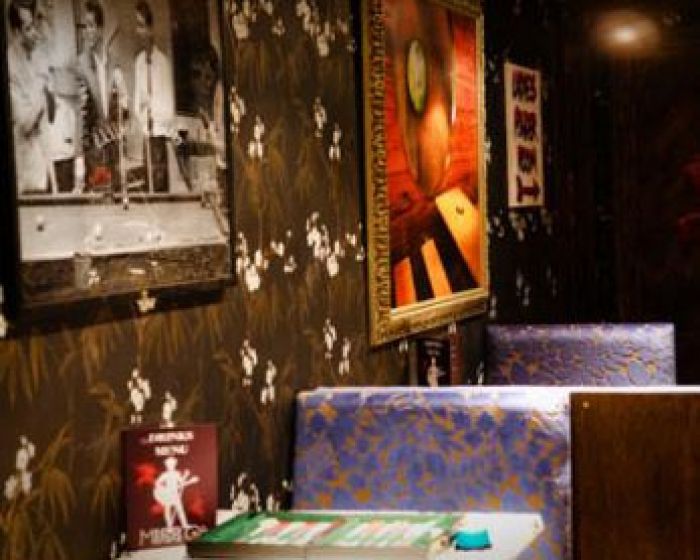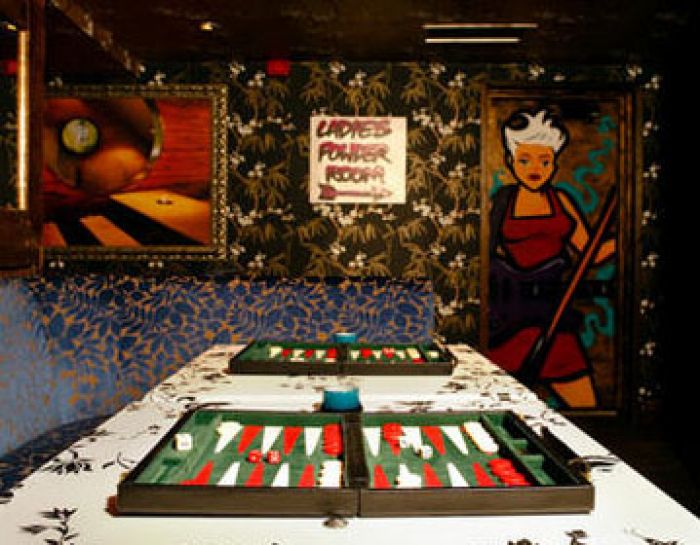 Carly Zinderman
Carly Zinderman is a Senior Staff Writer for JustLuxe, based just outside of Los Angeles, CA. Since graduating from Occidental College with a degree in English and Comparative Literary Studies, she has written on a variety of topics for books, magazines and online publications, but loves fashion and style best. In her spare time, when she?s not writing, Carly enjoys watching old movies, reading an...(Read More)