By Emyr Thomas May. 7th, 2010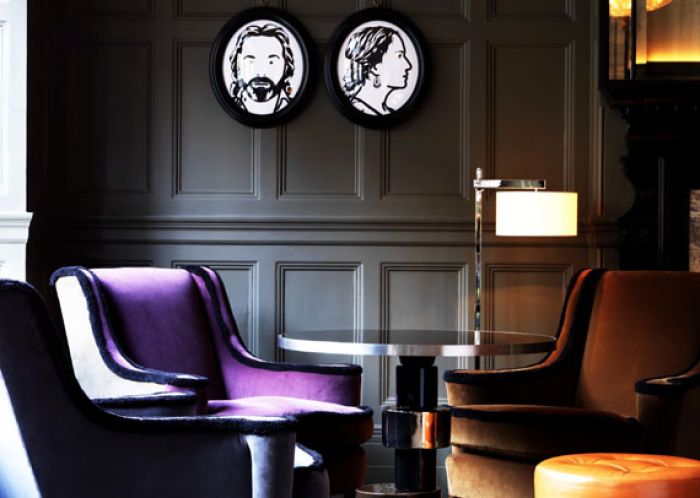 London Bars:
Welcome to
Bon Vivant's
selection of the best hotel bars in London. Bon Vivant is an all-encompassing lifestyle management and concierge company based in London, which offers a wide array of bespoke travel and leisure services.
The Connaught Hotel
The Connaught hotel features two exquisite bars that are ideal for very different occasions. The warmth and intimacy of the Coburg Bar makes it a wonderful place to relax after a day at the office or shopping, while the design and the cocktails at the Connaught Bar are perfect for an upbeat glamorous evening with friends. We highly recommend one of their signature Martinis.

The Library Bar
The Library Bar at The Lanesborough hotel is a destination itself and a perfect place to relax with a cognac to the sound of the grand piano. Immerse yourself in the memory of an almost forgotten era of refinement and sophistication.

The Donovan Bar
The Donovan Bar at Brown's Hotel in Mayfair is cool, stylish, intimate and a haven for fashionistas. The walls are adorned with Terence Donovan's iconic black and white prints, which adds a contemporary twist to the history of the surroundings.

Max at The Covent Garden Hotel
In the heart of Covent Garden, the focal point of the quaint Monmouth Street, the Max bar at the Covent Garden hotel is elegant, intimate and buzzy. Recline, soak up the British charm and feel right at home.

Artesian Bar at The Langham
Situated in the beautifully revamped Langham hotel, the David Collins designed bar is sleek, sexy and dramatic. With its 50 types of rum, Artesian is ideally placed for a post shopping cocktail or a refined haven from the frenzy of nearby Soho.

For further information on Bon Vivant, please visit www.bonvivant.co.uk.
Emyr Thomas
Emyr Thomas is the founder and director of Bon Vivant, a concierge service and luxury travel company with an emphasis on providing great personal service. We specialise in every travel, leisure and lifestyle need that you don't have the time, inclination or expertise to do yourself so you can maximise your free time. Based in London with global coverage. Please visit our website at www.bonviva...(Read More)