By Carol Driver Jun. 30th, 2010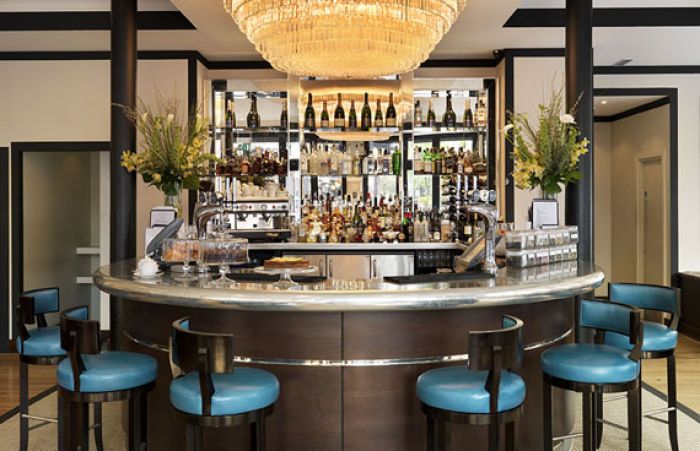 Restaurant Review:
Members' clubs can often feel stuffy and stayed – so the launch of Beaufort House is like a breath of fresh air. Discreetly based on the Kings Road in
Chelsea
, the venue boasts champagne and cocktail bars, members' room, private meeting areas and a restaurant – so you can decide whether to visit for drinks, nibbles or to dine.


Eagar to try out what the revamped Beaufort House had to offer, I persuaded (it didn't take much!) a friend to come along with me for an evening. We arrive and immediately go in the wrong entrance – straight in to a busy modern-looking brasserie, which is heaving with customers making the most of the balmy weather. A friendly waiter directs us back outside and upstairs as the club is set out over three floors. We walk into the restaurant – a light, spacious area decorated in a similar vein as a five-star hotel – a chic lounge with lime green sofas opposite the bar, and tables for diners scattered around the circumference of the room.


The venue has been restored and revamped by award-winning interior designers Laura Van Zeveren and Stuart Trett - combining effortless style with luxurious fabrics and rich textures. We're seated and sip a glass of rose champagne –as well as an abundance of bubbly, there's also an amazingly extensive, and impressive, cocktail list – while perusing the menu. The choices range from a selection of French-fusion-meets-classic-English, all with a contemporary twist: a Full English, Beer-Battered Haddock, Club Sandwich and Crab Linguini among others.

My friend starts with the salt and pepper squid, aioli – which he declares is the most delicious he's tried. For mains, I opt for the Gnocchi, San Marzano Tomatoes & Wild Garlic – a perfectly cooked dish served with large, soft tomatoes which are bursting with flavour. As I dive in, across the table, Chris is devouring his Rib-eye Steak, Chips – which are served in a mini-deep fryer – & Bearnaise Sauce.


And in case there was not enough food on the table – which there was! – we ordered a Goat's Cheese & Beetroot Salad: Pea Shoots, Gherkin & Cabernet Sauvignon Vinaigrette – which is a delicious mix of vibrantly fresh ingredients. Our meals are washed down with a bottle of crisp Chablis 1er Cru before we decide that we have just enough room for dessert. The waitress brings us our dish of strawberries and fresh cream – to share. There's also a bowl of sugar but the fruit is so deliciously sweet that it's not needed.

The meal has been faultless.

Although the idea of a members' club may not be a new one, Beaufort House definitely puts its own mark on the concept – and with it having just won Best Private Members Club 2010 at this year's Bar and Club Awards, it's clear others think so too. With its fresh outlook, contemporary vision and exquisite cuisine, it's definitely on the pathway to success. More details: A year's membership at Beaufort House starts from £600.
Carol Driver
Carol Driver is a journalist with more than 13 years' experience writing, subbing and editing at national and regional publications and websites in the UK. Carol is currently the group editor at TNT Multimedia, which has magazines in London, Australia and New Zealand. She previously worked at national newspaper website the Mail Online well as writing for a host of other publications. She has also ...(Read More)