By Emyr Thomas Aug. 16th, 2010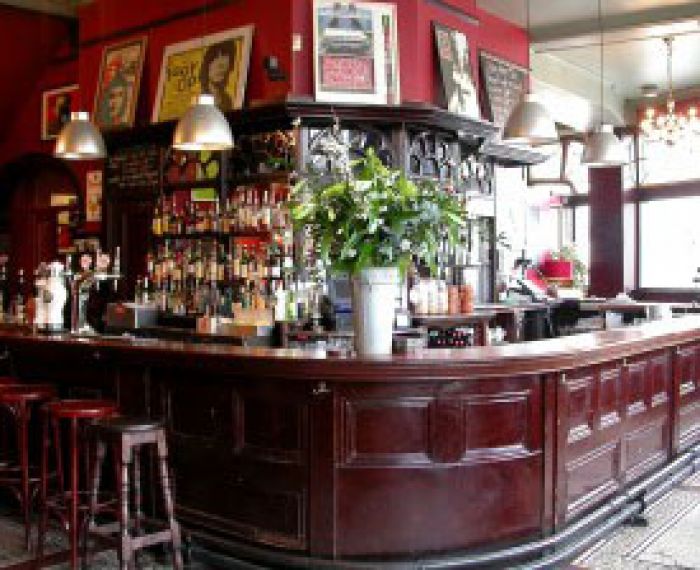 London Gastropubs:
Welcome to
Bon Vivant
's selection of the best gastropubs in London.
The Duke of Wellington, Marylebone
The Duke W1 is widely regarded as one of Marylebone's best-kept secrets. The bar and upstairs dining room are intimate, if a little cramped, with a cosy and friendly atmosphere. Portions are generous, including a cracking 'Ginger Pig' rib-eye steak.
The Engineer, Primrose Hill
A Primrose Hill institution, the Engineer can do little wrong for the regulars who flock there for favourites such as miso-marinated sea bass with bok choi. Despite the ample dining space, the bar area is on the small side, but there is respite in the form of a back garden, which is an ideal spot for long summer lunches.
The Peasant, Clerkenwell
Clerkenwell has its share of gastropubs, but The Peasant remains one of the best. The downstairs bar area is full of character, serving a long list of ales and beers, with plenty of room for both drinkers and diners. The upstairs dining room is relaxed and airy, ideal for long lunches with the family.
The Anchor & Hope, near Waterloo
Long considered one of London's best gastropubs, The Anchor & Hope is always busy; too busy, some might say. The no booking policy and lack of website can be frustrating, but winter favourites including stews and slow cooked meats mean the customers keep coming.

The Garrison, London Bridge
Despite sometimes feeling like more of a restaurant than a pub because of the limited space for drinkers, The Garrison is still one of the best gastropubs south of the river. The design is rustic chic, the atmosphere cosy and lively, and the food top notch.


The Drapers Arms, Islington
Re-launched in 2008 under the direction of Ben Maschler, the son of the Evening Standard's restaurant critic, Fay, The Drapers Arms has been lovingly restored to its former glory. While the upstairs dining room can feel a little cold, downstairs it is bustling and welcoming. The Drapers Arms was awarded a Bib Gourmand in the 2010 Michelin Guide.

The Harwood Arms, Fulham
With pedigree such as the Pot Kiln in Berkshire and the much-lauded Ledbury in Notting Hill overseeing its re-launch, The Harwood Arms was always destined for great things, becoming the first London pub to achieve a Michelin Star in the 2010 guide. The interiors are simple and rustic, but the distinctly British cooking, including favourites such as venison scotch egg, is at the top of its game.

The Princess of Shoreditch, Shoreditch
The Princess has established itself as a top dining experience in Shoreditch, combining a gastropub, serving classic pub dishes, in the downstairs bar area, with more of a fine dining experience in the upstairs dining room. Book ahead for the fine dining, or turn up early for the walk in downstairs. The Princess has a lengthy wine list, with many by the glass and carafe options.

The Gun, Docklands
With a beautiful riverside setting and a large decked terrace to embrace the British summer, The Gun is one of the best dining experience in the Docklands offering a great British pub menu. In the summer, be sure to visit A Grelha at The Gun, an al fresco Portuguese BBQ of fresh fish and meats on the decked terrace.

The Eagle, Clerkenwell
The Eagle is attributed with being the pioneer of the gastropub movement in the early 90s and it remains at the top of its field with a daily changing, if somewhat limited, menu with Spanish influences. Due to its popularity, it can become too loud and crowded, but The Eagle strikes the right balance between a pub and a restaurant.

For more information about Bon Vivant, please visit our website at www.bonvivant.co.uk
Emyr Thomas
Emyr Thomas is the founder and director of Bon Vivant, a concierge service and luxury travel company with an emphasis on providing great personal service. We specialise in every travel, leisure and lifestyle need that you don't have the time, inclination or expertise to do yourself so you can maximise your free time. Based in London with global coverage. Please visit our website at www.bonviva...(Read More)