By Eric Rosen Feb. 15th, 2011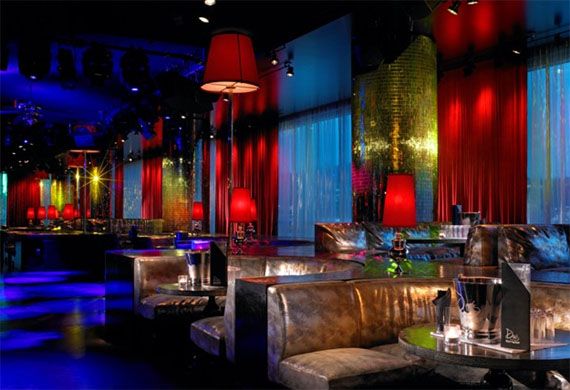 After living in
Los Angeles
for so long we find that sometimes we get into the same old routine; visiting the same old places on the same old nights, seeing the same old people.
Sometimes we forget that we get to live in one of the coolest places on the planet, where there are tons of awesome things to do every night of the week in neighborhoods all over the city.


That's why, when we were hanging out at one of the aforementioned "coolest places," the W Hollywood, a few weeks ago we chatted up the hotel's gregarious W Insider, Chris Nelson. We wanted to get his picks for what's new, what's hot, and what's not-to-miss in Hollywood these days. Let's face it, when we go out to have fun, we're not going to stand in line behind a velvet rope hoping to get noticed. Instead, we're going to hang out with Chris, and here's why.

Chris is kind of like the awesome uncle we never had. Before coming to the W, Chris was a professional hockey and roller hockey player and worked in TV as an actor and a stuntman. Rad.

These days, he regards himself as the W's "fixer." As he tells it, "I find a way to exceed all guest expectations and pride myself on being able to offer W's 'Whatever/Whenever' service anytime day or night."

This means that when the hotel's guests ask him what they should do while in Los Angeles, he gives them advice and tips personally tailored to them; whether it's how to take the LA Metro system (that's info we'd find useful!) to arranging a personal meet-and-greet with the reigning pop princess, Lady Gaga. Yeah, working at the W, Chris can pull strings like that.


But just in case you're not itching to meet a huge celebrity while you're here and just want to go out to experience Hollywood, we asked Chris what his idea of a perfect night out on the town involved, and here's his answer: "My idea of the perfect night out would start at Bottega Louie downtown, then I'd head to a Los Angeles Kings game with glass seats. After that, it's off to the Edison for a couple of drinks before hitting up Hemingway's on Hollywood Boulevard, and finishing the night at Voyeur."

Whoa. Sounds like we'd need a week to pull all that off. But for Chris, "That's what I do every Thursday." No wonder he's the W Insider. Speaking of inside tips, he also had one for us. "Even if the Staples Center is sold out, you can see any event going by heading to Hyde Lounge there. They always have a couple tickets set aside for me if I have someone important coming in house." Game on.

Aside from the other places he sends guests, Chris makes a persuasive argument for spending some time at the W Hotel itself. "It's the perfect combination of a hip, boutique feel, with modern, sleek and grand elements. It exudes that sexy, Hollywood glamour...and has the hottest nightclub (Drai's!) on the rooftop. It's bringing old Hollywood back to life." So, when can we check in?

W Hollywood
6250 Hollywood Blvd.
Los Angeles, CA 90028
323.798.1300
www.starwoodhotels.com
Eric Rosen
Eric Rosen lives in Los Angeles and writes about food, wine, travel and adventure... usually in some combination of the four. He regularly contributes to Los Angeles Confidential Magazine, Condé Nast's HotelChatter and Jaunted, TravelAge West, Palate Press, Frontiers, Edge and Wandermelon. His work has also appeared in the L.A. Times. When he is not exploring the Los Angeles dining scene, Er...(Read More)