By Merilee Kern Jun. 7th, 2010
City Guides:
Perched atop a bluff right off the Sunset Strip in the heart of Hollywood sits
Chateau Marmont
, a fabulously over-the-top hotel modeled on an infamous royal residence in France's Loire Valley. Over its 81-year history, Chateau Marmont has famously hosted A-list Hollywood stars among other power players in its 63 secluded
bungalows
and cottages, glamorous penthouse suites, and graciously appointed rooms.
Also quite notable about the Chateau is its cuisine, with all things culinary at the venerable property planned and executed by Executive Chef Carolynn Spence who hails from Mario Batali's famed Spotted Pig in New York where she previously served Chef de Cuisine. Luckily, for those not apt to lodge or lounge at the Chateau, Chef Spence also man's the helm of
Bar Marmont
the property's swanky off-site restaurant and lounge located just down the hill.
Whether you visit Bar Marmont to linger over a cocktail at the bar replete with lighting and other decor one might describe as boudoir chic, want to catch up with friends or colleagues over a small bite or decadent dessert, or are all-in for a multi-course culinary experience, you're sure to leave satisfied on a variety of levels.
First, there's the palpable ambiance. The interior design at Bar Marmont screams old Hollywood with plush bench seating, European lace draping around the windows, decorative mirrors and old-world wall moldings. Whimsical touches like a bevy of butterflies affixed to the ceiling give the already charming space yet more character. It's trendy and comfortable for whatever occasion you seek: a full dining experience with a small or large group, cocktails and a bite to eat before hitting the clubs, or an intimate late-night tete-a-tete.
Chef Spence's menu at Bar Marmont features hearty fare based on European influences. Spence focuses on menu selections that offer a balanced palate while utilizing fresh, locally sourced produce. Her penchant for top-quality ingredients and culinary creativity is readily apparent with each dish.
For those looking to keep it light, there are numerous bar snacks and small plates that offer a burst of flavor in waistband-friendly portions. Decidedly distinctive bar snacks include the Rabbit Rillette Toasties and Bacon Wrapped Armagnac Prunes. Enjoy these and other morsels with a refreshing libation from the drinks menu, like the Fresh Peach Bellini, Marmont Mai Tai, Havana Style Mojito or Millionaire Cocktail. Of course, a full wine list is available.
If your appetite is slightly larger, go for one of the small plate menu items that included all seafood and vegetarian items outside of one dish that included Prosciutto. Among the more interesting small plate selections are the Oysters with Bloody Mary Mignonette, Grilled Rosemary Prawns with Proscuitto and Creamy Polenta, and, my personal favorite, the Smoked Trout in Crispy Potatoes with Crème Fraiche and Capers. Other more traditional, yet duly delectable, small plates includes Crispy Calamari with Horseradish Crème and Lemon and Heirloom Tomato and Avocado Salad with Charred Corn.
Other noshable menu offerings include share platters like a Burrata and Grilled Artichoke Board with Tomatoes and Luque Olives and a Charcuterie Board with Pickles, Mustard and Toast; along with salads like the Charred Tomato and Escarole with Rogue Smokey Blue Cheese all perfect for out-of-the-ordinary bar or light-side table dining.
For those who can't pass up the laudable main courses, there is much delicious confusion. From the aptly named Damn Good Burger with homemade ketchup, to the Lemon Roasted Bass with Tomato Caper Relish and Polenta that I thoroughly enjoyed, to Braised Short Ribs with Pappardelle Paste, to Sheep's Milk Ricotta Gnocchi and the unbelievably moist and flavorful Rustic Lamb Sandwich with Cucumber Salad (and hot red peppers), there's something for everyone.
If by some miracle you're not stuffed to the gills and can manage dessert, I highly recommend the Market Fruit Crisp and Gelato made with seasonal Farmer's Market finds mine a peach and raspberry concoction that was bursting with flavor. Other dessert items include a Salted Pistachio Crumble with Pistachio Gelato and Coconut Creme Caramel with Pineapple Rum Granita. Chocolate lovers will beeline straight for the Chocolate and Dulce de Leche Pudding. For those looking for a more savory ending to their meal, try the Three Cheese Board with Buckwheat Honey, Date and Fig Jam.
Main courses are priced from $16-$27 while bar snacks, small plates, share platters, and salads run from $4 to $20 (or $30 for a dozen oysters). Desserts each cost $9, and adult cocktails average $12 per. Selections on the wine list ran from $8 for a single glass to $296 for a bottle of Perrier Jouet Fleur Rose Champagne.
I would also be remiss if I did not extol the service at Bar Marmont. The gracious hostess, the professional and responsive staff, as well as Darrell, the wonderfully affable restaurant manager, all duly elevate the dining experience. Visit Bar Marmont to see, be seen and indulge in memorable cuisine.
Bar Marmont is open seven days a week, from 6 p.m. to 2 a.m. - Merilee Kern
JustLuxé.com's "The Luxe List" Executive Review Editor
The Luxe List product, service and travel review editor Merilee Kern scours the luxury marketplace for new and captivating "musts." Submissions are accepted via e-mail at Merilee@JustLuxe.com. View all of Merilee's Luxe List articles from here (scroll to page bottom) and follower her on Twitter here: http://twitter.com/LuxeListEditor.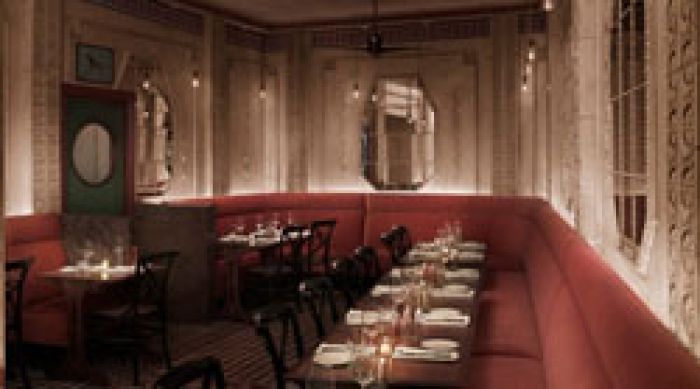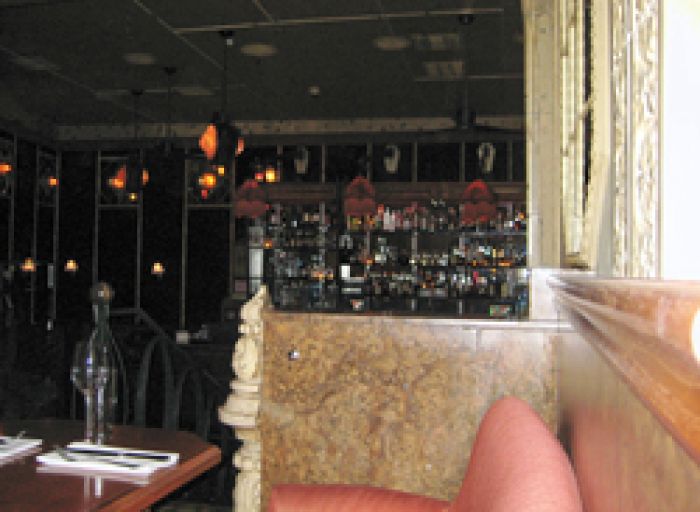 Merilee Kern
Branding, consumer product trends, leisure and lifestyle expert Merilee A. Kern is a good life connoisseur who keeps her finger on the pulse of the marketplace in search of new and innovative must-haves and exemplary experiences at all price points, from the affordable to the extreme. The best of the best across all product, service and travel categories–as well as noteworthy marketplace change ...(Read More)