Katherine Bond View Profile

Freelance Writer
Sri Lankan Magic at Amangalla and Amanwella
Dec. 29th, 2010 | Comments 0 | Make a Comment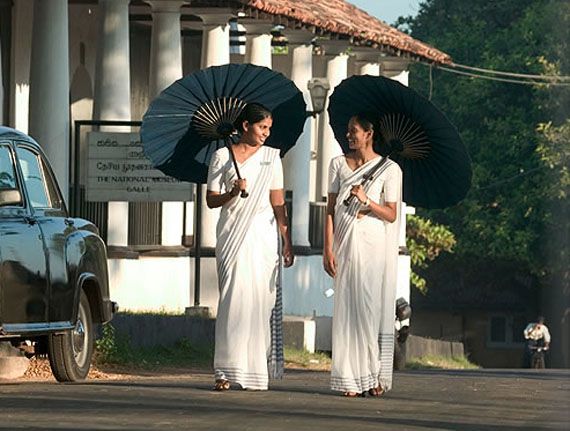 Luxury Vacations:
Few international travelers seem to know much about the magic of
Sri Lanka
, the unassuming droplet of an island drifting between the tip of
India
and the remote cluster of perfect islands called the Maldives. But I do, thanks to a recent trip to the sublime country.
My travel companion and I made Aman Resort's two Sri Lanka properties our hotels of choice. Both were enchanting, intoxicating escapes.

Amangalla: Charmingly enduring and unforgettable, Amangalla may just be my favorite Aman property yet.


Enclosed by a Dutch fortress seized in 1640 AD, the 29 room Amangalla rests within Galle Fort, a UNESCO World Heritage site. Friendly locals, on their bikes or on their tiny three wheel cars, often smile and wave to us as they meander through the Fort's small cobbled avenues. These lanes are filled with churches and artisan shops. Unlike some Aman resorts, which are secluded and newly built, Amangalla is proudly part of the Fort's vivid yet ancient life and showcases an immaculate detail in its restoration.

The General Manager, Olivia (whom we loved), proudly showed us numerous photos of the restoration process from its inception to its gorgeous conclusion. Olivia led the restoration process years ago. The jack-wood flooring, the dining room chairs, the little bowls and plates in the lobby: Amangalla's beauty, I feel, rests in the love taken to keep such a timeless property and its treasures, polished to perfection.


Somehow, and perhaps something only the Aman company could execute flawlessly, modern touches integrate seamlessly with Amangalla's colonial era makeup. Our favorite area was "the Baths", Amangalla's spa. Five enormous treatment rooms filled a simple arched hallway. We spent a morning in the state-of-the art hydrotherapy chamber, complete with wet and dry saunas and a cold plunge pool. Had we not spent so much time exploring the town and temples nearby, we would have tried the daily complimentary yoga in the Garden Pavilion, which overlooks a well-manicured garden over 200 years old. I loved our room, a lofty space adorned with classic Para Mara four-poster beds and pettagama chests. Our room also boasted a wonderful rainfall shower and intriguing lighting effects, modern touches yes, but with complete symbiosis with the décor.

Part of what enables a resort property like Amangalla to outshine others, is the ability to make guests feel like they are home, even while several thousand miles away. Olivia often enchanted us with secrets and stories of the Fort. Our butler kept close tabs on our needs, even sending our hand washed clothes to the dryer, returning them boxed and pressed. The staff seemed sincere when they asked about our adventures of the day, curious to know if we loved Sri Lanka yet. We did, especially when Amangalla was our home in this stunning little country.
Amanwella: After a lazy four-hour drive from Amangalla, which skirted jungles and shorelines, we arrived at Aman's second Sri Lanka property, Amanwella.

Hugging a crescent sliver of a white sand beach, Amanwella blends flawlessly with thick coconut palm trees and tropical foliage. I was delighted to note that Geoffrey Bawa, Sri Lanka's most renowned architect and internationally known as the father of "tropical modernism", was the design inspiration for the 30 room Amanwella. True to tropical modernism, Amanwella doesn't delineate the outdoors from the indoors. Nature is always present at Amanwella, and is its essence. The stunning bar lounge, the lobby's garden, and the dining room all lack complete enclosure, which we loved.


Our luxury suite, with commanding views of the glimmering Indian Ocean, featured a row of glass doors that we often opened to completely enjoy the immersive views of the sea. Beyond the doors, a terrace spanned the length of our long suite and was considerately equipped with lounge chairs and a dining table-perfect for viewing a spectacular sunset in privacy. With the veil of nature, the entire resort is designed for an intimate and private escape.

Dining at Amanwella was a pleasure. We shared a sizable locals' tasting entrée, complete with 9 or so bowls of fresh fish, meats, sauces, vegetables and warm artisan breads for one dinner. Breakfast was served beside the pool, a 47-meter masterpiece. We enjoyed local teas, seasonal fruits, and a selection of breakfast favorites. One night we savored a cozy evening in Amanwella's library, complete with its own Kio pond, sipping tea and flipping through Sri Lankan books. In the afternoon, I rocked in a hammock, and sampled a plate of fresh fried fish while watching the waves bring in a local fishermen's boat.

Amanwella will be a resort I'll need to return to in the near future. The staff told us a full service spa is to be built on the beach soon, and a state-of-the art gym is going in as well. Not that I would need exercise or massages to relax at this little nook of Sri Lanka, home to Amanwella.
Learn more: Aman Resorts Amangalla and Aman Resorts Amanwella
Aman Concierge
(94)777.743500
amanresorts.com
Featured Luxury Hotels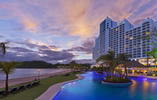 Panama City, Panama
The Westin Playa Bonita Panama
Discover complete rejuvenation at the natural refuge, where a serene beach...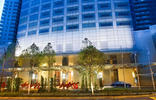 Singapore, Singapore
The St. Regis Singapore
Bask in the tropical summer at the heart of the shopping and embassy district...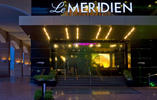 Panama City, Panama
Le Meridien Panama
On the edge of the Bay of Panama overlooking the old and new quarters of the...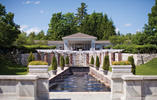 Lenox, United States
Canyon Ranch in Lenox
The unhurried tempo of New England meets the energizing atmosphere of...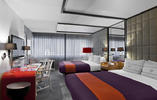 Atlanta, United States
W Atlanta - Buckhead
In the city's most becoming neighborhood comes its most welcoming hotel - the W...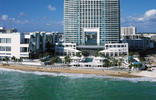 Fort Lauderdale, United States
The Westin Diplomat Resort and Spa
REFRESH UNWIND The Westin Diplomat Resort & Spa offers a refreshing way to...