By James Rothaar Jun. 13th, 2011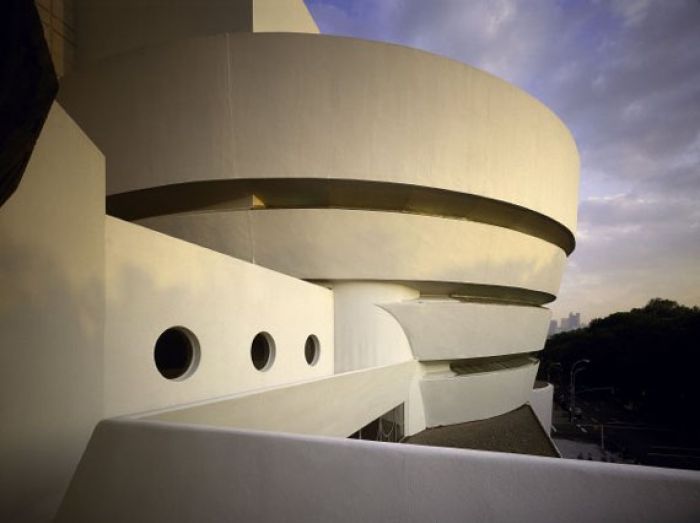 Photo Courtesy of the Guggenheim Museum
A retrospect of internationally acclaimed artist Lee Ufan begins in late June at the
Guggenheim Museum
. Mr. Ufan excels at sculpture, paintings, works on paper, and installations. He also is a writer who has been active in Korea, Japan, and Europe for more than 40 years.
The exhibit, "Lee Ufan: Marking Infinity," includes more than 90 works by the multi-medium artist. It begins June 24 and runs through September 28. Consumer electronics company Samsung is the leading sponsor of the event.
The Guggenheim is the first North American museum to do an exhibit of Lee Ufan's work, which will include pieces from the 1960s to the present. Objects gathered for the special show are on loan from various major public and private collections in Japan, Korea, Europe, and the United States.
The exhibition will feature signature works from Lee's sculptural series Relatum (1968 - ) as well as works from Lee's five major series of paintings, works on paper, and prints spanning 1972 to the present: From Point and From Line (1972 - 84), From Winds (1982 - 86), With Winds (1987 -91), Correspondance (1991 - 2006), and Dialogue (2006 - ).
A selection from Lee's Mono-ha period will offer a rare appearance of this movement in a U.S. museum. Six key sculptures and paintings from the 1960s to the present will be installed on the rotunda floor.
There is a 200-page, hardcover catalog available for $45 at Guggenheim's online store. For details on public programs that will be presented in conjunction with this exhibition, visit
Guggenheim.org/Education
.
James Rothaar
As an independent contractor, James has written content for Justluxe.com and other leading online luxury lifestyle magazines. Rothaar previously served as the senior-tenured staff writer for JustLuxe, having worked with the digital magazine since 2005. He resides in Jacksonville, Florida, and works as an independent marketing consultant and a freelance writer. James Rothaar has an MBA degree...(Read More)