By Carly Zinderman Jul. 12th, 2011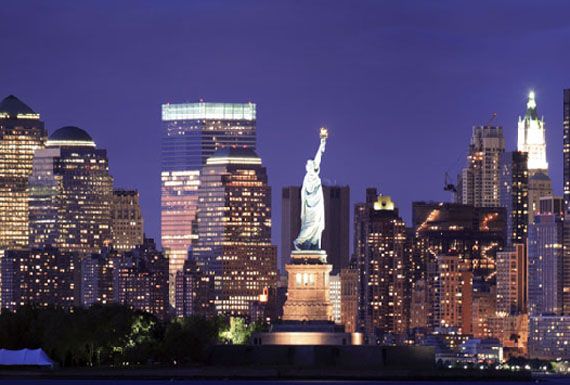 When the thrill of the city starts to wear on you, plan a quick luxury getaway. JustLuxe New York City Guide Editor and NYC expert
Shandana A. Durrani
shows readers how to relax and rejuvenate in her new travel book,
Day Trips from New York City: Getaway Ideas for the Local Traveler
.
With 18 years of travel writing and editing under her belt, Day Trips from New York City is the first edition of a carefully crafted guide to show what adventures can be had just hours away from the Big Apple. The book is divided into different directions, with each destination including information, as well as what to see and do and where to eat and stay in each town.


Shandana was gracious enough to give an interview about her inspiration for the book and share some of her best road trip tips:

JustLuxe: What made you do a book on day trips?

Shandana A. Durrani: I was approached by the book's editor, Amy Lyons, who has been a friend and colleague of long-standing. I had co-authored another book for the publisher. She liked my work so much that she offered me the chance to be the lone author of the first edition of Day Trips from New York City. I couldn't pass up the opportunity, even though I knew it was going to be a lot of work. It was the hardest thing I have ever had to write and I never thought I'd finish. I wouldn't trade a second of the misery now that it's complete.
It's my baby.

JL: How much time did you spend traveling yourself and conducting research for the book?

SD: I spent a month and a half traveling to and from various towns in and around New York City. I asked friends and other travel writers for recs on places they loved, especially hidden gems. Several of my friends and colleagues gave me a wealth of info that helped me in my research. My friend Kimberly Tryba was kind enough to drive me to six towns a day so that I could get everything done on time. She is an experienced day tripper and was a great companion. It would have been so much harder on my own.

JL: What key items do you always pack for a day trip?

Besides your wallet/purse and cell phone? A good camera, sturdy walking shoes, protein bars, bottled water, a compass/GPS and a jacket/wrap of some kind. Even in summer, some of the northern towns can get cool, especially on hikes in the woods.

JL: What are the elements that go into making a day trip memorable?

SD: It's all about what you want out of it. Some people enjoy relaxing strolls and spa visits. Others want more adventure and exercise. It's all about picking a town/area that offers the leisure activities that you're into. And it makes it extra special if you go with a friend or significant other. Solo trips are fabulous, and I am a big fan of heading out on your own, but it's always more fun with someone to talk to and help you in case you run into trouble.


JL: If someone were to rent a car for a day trip, what kind would you recommend and why?

SD: If it's winter, I suggest a 4x4 or Jeep. Summer? Definitely a convertible if you can get one. There's nothing like the wind whipping your hair as you ride by wildflower-laden fields.

JL: Are some of the routes more favorable in particular seasons? Which ones?

SD: The book runs the gamut, from trips that are great in the spring and summer to ones that are better in the fall and winter to ones you can enjoy year-round. I definitely recommend the Litchfield Hills in Connecticut for the fall. The area is a Mecca for leaf peepers. Upstate New York is also better in the early fall. I like Southern New Jersey for the summer. There are some great beach spots, such as Cape May and the Wildwoods, and towns with great walking paths and restaurants such as Frenchtown and Haddonfield.

JL: Which trip would you recommend that is geared towards luxury?


SD: There are three I would recommend to luxury enthusiasts. The day trip titled "Long Island Wineries" caters to those who have money to spare and love great food and wine. You'll hit the towns of Mattituck and Southhold, on the North Fork. They have some of the oldest vineyards in the country. And the food and lodging choices are Manhattan-caliber. I'd also recommend Gold Coast Treasures, which takes you to Centerport, Old Westbury and Sands Point in Long Island. These are three of the toniest and exclusive communities in the country and you can see the old Vanderbilt estate and the ruins of other once majestic properties. It's living history. I also like Cold Spring and Beacon on the Hudson River. Great antiquing, great museums (dia: Beacon is worth the trip alone) and restaurants, not to mention lovely B&Bs.

JL: For someone only visiting New York, which trip would you recommend as an add-on that would truly round out the vacation? (And why?)

SD: I would definitely choose the trip entitled "Sculpture in the Park." Warwick and Mountainville are both small towns, about an hour and a half to two hours from the city. Warwick has Pacem in Terris, a six-acre sculpture gallery founded by Dutch artist Frederick Franck. Mountainville is home to Storm King Arts Center, which fuses art and nature. It's one of my favorite day trip destinations because you could spend two days just meandering around the grounds. Pack a picnic lunch and you're good to go. It never disappoints.


JL: Which was your favorite trip to research?

SD: I really enjoyed Hunterdon County in Northwestern New Jersey. I especially enjoyed visiting Clinton, New Jersey. It's a quaint small town with lovely mom-and-pop shops, an exemplary small modern art museum, an old grist mill that now houses a museum and hosts events throughout the year and a small river/creek that you can paddle canoes on. It's a beautiful small town with really friendly locals. And it's a Mecca for hot air balloon enthusiasts. I can't wait to return there this summer to take flight.

JL: During your research, what was the most surprising thing or place you discovered along the way?

SD: I discovered New Jersey is more beautiful than people give it credit for. Many Manhattanites call it "the toxic waste state," a "dump" or disparage it but there are a plethora of great towns - Clinton, Princeton, Frenchtown, Haddonfield - that offer bucolic beauty you really only can find in the small towns of the Midwest. People really should give it a chance.

JL: Do you have any more books planned?

SD: Nothing at the moment although Insiders Guide to New York City, the book I co-authored with fellow travel writer Sandra Ramani, will be on shelves on my birthday, November 8, 2011. I know I'll be asked to do a second edition of Day Trips, but not until next year. Writing a book is really hard and takes a lot of time and concentration. I have a new found respect for authors who churn out great tomes every year or two. I'd like to write a novel and a short story anthology. My dad has told me a lot of great old Afghan tales that are creepy or funny and I'd love to get them together in a book. Who knows when that will happen.

The book is officially on shelves around the country on July 5 at Barnes & Noble, Borders, Powells, Idlewild and other bookstores as well as online on Amazon and available through Kindle.
Carly Zinderman
Carly Zinderman is a Senior Staff Writer for JustLuxe, based just outside of Los Angeles, CA. Since graduating from Occidental College with a degree in English and Comparative Literary Studies, she has written on a variety of topics for books, magazines and online publications, but loves fashion and style best. In her spare time, when she?s not writing, Carly enjoys watching old movies, reading an...(Read More)