By Eric Meyers Sep. 30th, 2011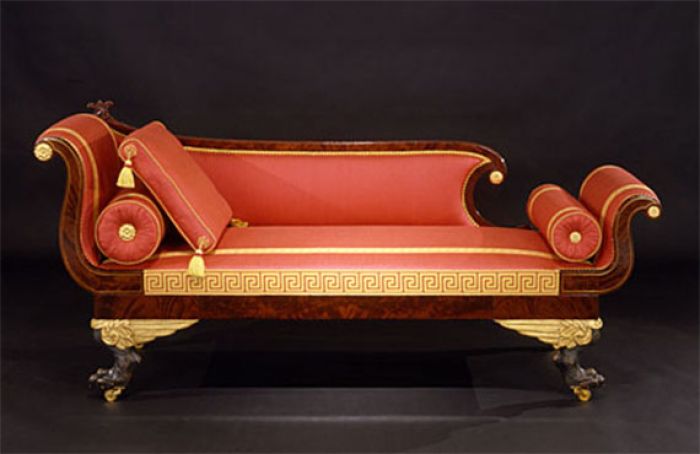 Photos Courtesy of Hirschl & Adler Gallery
Fifth Avenue's Hirschl and Adler Gallery will continue their tradition of boutique exhibitions with
The World of Duncan Phyfe- the Arts of New York, 1800-1847
on December 15. This multimedia show will celebrate the life and work of the famous
New York
carpenter, as well as the gallery's own 60th anniversary.
Phyfe was undoubtedly one of the most influential furniture-makers of the early 19th century and his work became synonymous with elegant woodwork and design. His pieces have long been the exclusive privilege of private mansions and historical trusts. This winter, the Metropolitan Museum of Art will be showcasing Phyfe as Master Cabinetmaker in a smaller exhibit meant to be complementary to the all-encompassing exhibit in Hirschl and Adler Gallery.

Aside from the excitement swirling around the opportunity to simply view the legendary designer's work, much of it will also be available for purchase, giving distinguished collectors a chance to add a piece of history to their interior décor.

The Hirschl & Adler Gallery exhibit will feature the work of Duncan Phyfe and his contemporaries, and in addition to the cabinetry, there will also be silver, porcelain, metalwork and lighting on display. The World of Duncan Phyfe will run from December 15 through February 17, and is free and open to the public from Tuesday through Friday from 9:30 am to 5:30 pm, and on Saturdays from 9:30 am to 5:00 pm. The gallery's curators, Stuart and Elizabeth Feld, are noted authors and lecturers on Phyfe and they will be happy to offer their perspective on the artist during the show, or by private appointment on Mondays. For more information, visit HirschlAndAdler.com.


Eric Meyers
Eric Meyers is a native New Yorker who graduated in Journalism at San Francisco State University. While in the bay, he wrote for various publications like 944 and [X]Press. He has considerable experience in many aspects of culture, and holds a minor degree in the subject. Eric Meyers is also an Online Content Creator for The House Boardshop and author of two cover features for Snowboarder Ma...(Read More)