By Jared Paul Stern Feb. 6th, 2012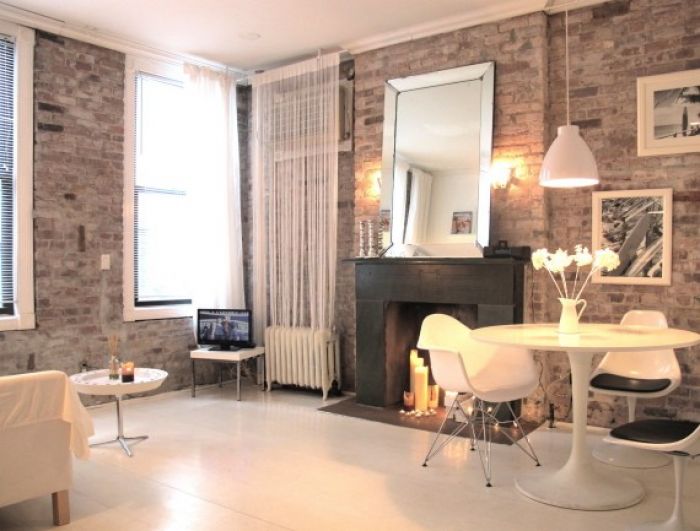 Photo Courtesy of MySuites
"
Boutique hotels
are fabulous for the first two nights," notes acclaimed Italian designer/architect Leonardo Annecca. "After that it gets old."
That's why he recently founded MySuites, a new concept in luxury accommodations based in NYC that puts a more personal and private take on the boutique hotel experience, combining glamour and comfort with a real at-home-in-Manhattan feel suited to longer stays. MySuites' initial collection brings together eight private suites located in the heart of the city's hip West Village, each featuring its own address and individual "retro chic" décor with a stylish narrative woven in. 



Every element of the décor in the suites is sourced from local designers, vintage and antique shops and special flea market finds, and each item is available for purchase via their Take-It-Home offering. All the suites are impeccably-designed one-bedroom apartments located in several classic New York prewar buildings for an authentic experience.

Each is equipped with a full kitchen, private bath and a separate bedroom and features air conditioning, Wi-Fi, cable TV, iPod docking stations and MySuites' signature handcrafted bath products. With MySuites' Concierge-At-Home, each guest's special needs are seen to, from room service to dinner reservations, laundry service, chauffeur and a private chef. Luxury amenities and online bookings are offered in two types of rates: Economy and Deluxe. MySuites also offers a curated collection of more traditional boutique hotel suites including choice accommodations at The Ace, The Standard NYC, The Thompson and The Dream Downtown, which are available with the company's bespoke services. Visit MySuites.net to learn more.
Jared Paul Stern
Jared Paul Stern has written for the Wall Street Journal, New York Times, the New York Times' T magazine, GQ, WWD, Vogue, New York magazine, Details, Hamptons magazine, Playboy, BlackBook, the New York Post, Bergdorf Goodman magazine and Luxist among others. The founding editor of the Page Six magazine, he has also served as a judge for everything from the International Best Dressed List to the Fo...(Read More)